Guide On How To Write A Removal Company Review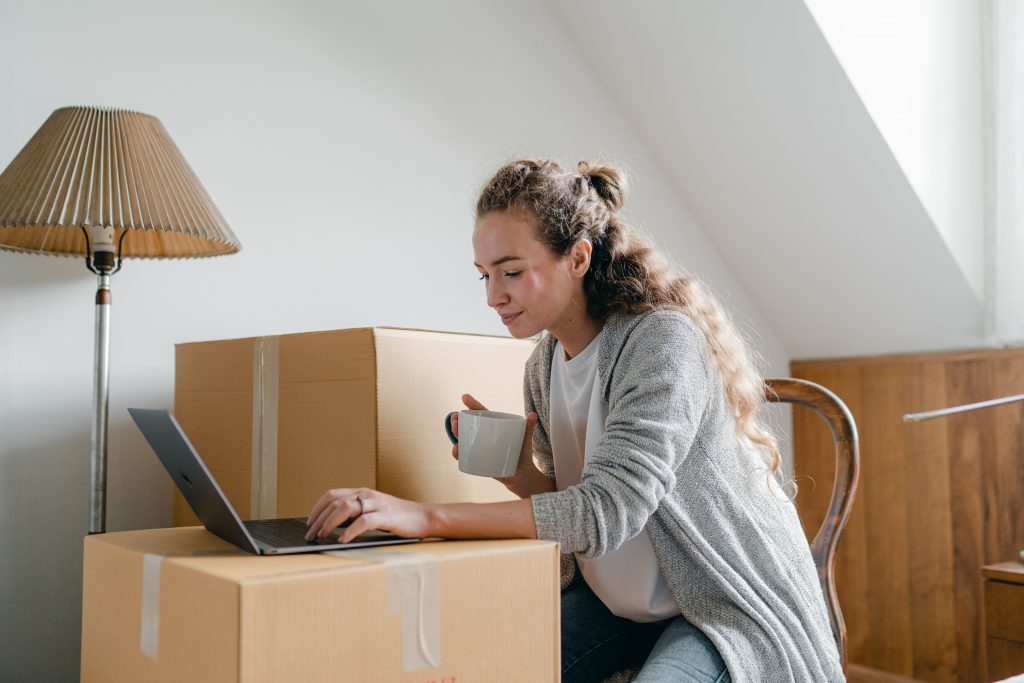 A couple of years ago, I'd been browsing around Amazon in hopes of finding the most comfortable bed linens available in the market. Trying to find the most luxurious sheet sets and duvet covers was a gruelling process as I had a hard time making up my mind. I was about to give up when I stumbled upon this review of the most popular bedding brands on Amazon. It was very helpful, and I couldn't be more pleased with my purchase.
Looking back, I probably would have never purchased the sheet sets if it hadn't been for that review. I then realised that reviews are helpful to the companies they are written about, but they are also beneficial to the customers who read them.
Here are some Reasons Why You Should Read Removals Company Reviews
And just like when you're choosing the best linen to purchase, reading a review is also incredibly helpful when you're looking for an excellent place to eat or the best moving company to help you transport your belongings to your new home.
However, reviews can only be helpful when you've actually got some to peruse. After all, not everybody writes a review for every good or service they buy. In fact, most people don't bother to share their thoughts on companies that have served them well and left a positive impression in the process.
That's why I always make sure to leave a review on any product or service that has positively impacted my life. Although it takes a bit of time, the little effort is totally worth steering people in the right direction or potentially saving them from making costly mistakes.
If you are planning a house move with the help of one of our partner removal companies, we urge you to write a review when the job is done. It might not seem like much, but it will be greatly appreciated by our team and, in turn, work to ensure the quality of your removal company's services.
Not quite sure about how to formulate a good review? No problem! Read on for some tips.
Why Write A Review For Your Chosen Moving Company?
Although we've vaguely brushed over the reasons you should write a review for your chosen removal company, we'll go into a bit more detail here.
You Can Help Future Customers Make Up Their Mind
As already mentioned, reviews are helpful to the companies they're written for and about. However, these reviews will also help those looking to hire removals companies in the future.
As with the example above, reviews are helpful when you're trying to pick out a product or service. When you write a review, customers can take their time reading through each review before making up their minds regarding what they've read and whether it's worth purchasing the item or availing of the service in question.
Check out the complete list of tips on choosing the right moving company here.
You Can Present Your Concerns And Complaints
Believe it or not, there's something to be said about the negative or bad reviews. While they might seem like a pain and somewhat counter-productive for businesses, writing a review is an effective way of getting your voice heard. It is a platform where you can let others know what you've liked about the service or product in question (or not), as well as any complaints or concerns you might have had during your experience.
Although it is not always the case, some moving companies that receive negative reviews will take the time to reply and offer an explanation or solution for what went wrong. This further shows how reviews can help not only businesses but also their customers.
Moreover, you will find that many companies use customer reviews as a basis for improving their services. This way, future customers planning on moving house won't have to deal with the same issues you did and will be able to enjoy a better experience in general.
Guidelines On Writing Moving Company Reviews
Now that you know why you should write a review let's talk about how you can do so efficiently.
Always Start With The Basic Information
Although you don't have to reveal every single detail about yourself, it would be helpful to talk about some basic details like when and where you moved. You will also want to mention the moving services you availed. Doing this will give them an idea of whether the company would be a fit for them or not.
Be Honest And Fair When Writing Your Review
Although you might want to avoid hurting the company's reputation, you must be honest and fair about what happened during your moving experience. This means giving credit where due and calling out any issues or problems as they arise.
Aside from this, you will want to refrain from writing any negative or rude remarks and personal attacks about the company's employees in question. If you really feel the need to talk about some person's behaviour during your experience with them, do so without disclosing their name and employment status. This way, you can ensure that your review is as objective and accurate as possible.
Review readers understand that you might have been very angry or stressed during the moving process and will take your review with a pinch of salt. However, it is recommended that you maintain your composure when writing your moving experience down to provide readers with an objective view of the moving process.
Be Concise But Informative
Although you will want to make your review as detailed and informative as possible, it is best to keep this information brief. There is a better time and place to share your entire moving story or relocation adventure, so try to keep your review short and sweet. This way, you can give people a better idea of what they would be getting into if they choose the company in question while still providing relevant information that is helpful for their decision-making process.
If possible, try to avoid making your review too long as this might bore or annoy people who read it. If you really want to provide more information, consider making a separate blog post out of it instead.
A Cost Estimate Are Not Always Necessary
Although it would be helpful to mention how much it costs to move your items with the company in question, this isn't always necessary. This is because no two moves are the same, which means the cost of the move will also vary.
Not mentioning the cost also minimises the risk of future customers having expectations that may not be met. This way, you can reduce the chance of them feeling disappointed because they expected their move to be cheaper than it actually was.
Read more about How Removals Costs Are Computed.
Write A Removal Company Review In Your Own Words
Although there is a template that you can use for writing removal company reviews, it would be best if you write one in your own words instead of copying or plagiarising someone else's work. This way, people can see how your review can be different from everyone else's and appreciate you for being so authentic.
Moreover, fake reviews are never a good idea and can get you into legal trouble, so make sure only to write 100% genuine reviews that will help other people come to the same conclusions as you did.
Make It Clear That Your Review Is Your Opinion
It would be best if you made it clear that your review will be based on your own experience with the service or product. If possible, try to avoid mentioning any other opinions about the said company as this might taint what others can read in your review.
Do Not Use Offensive Language
It would be best to avoid offensive language or other demeaning remarks when writing your removal company review. This way, you can ensure that people are not being put off by what they read and give them a better idea of whether the service in question is for them or not.
Questions You Will Want To Answer In Your Moving Company Review
– What services did you avail of?
– What was your moving experience like?
– Did you have good first impressions with the movers? Did that change throughout moving day?
– How was the customer service like (in terms of responsiveness, support, punctuality, etc.)?
– Was there a specific aspect of their service that stood out to you, whether for good or bad reasons?
– Did they meet your expectations and requirements for your move? What were these exactly (time frame, budget, specific items to be moved)?
– Were there any issues during the relocation process that hindered its progress or led to additional charges?
– Were there any problems with the actual moving process (e.g., damages, loss of items)? If so, how were they addressed and resolved by the company?
– Did the removals company use equipment and tools like proper boxes and belts? If so, how were they?
– Would you recommend the services of this removal firm to others who are planning on moving houses?
Remember that you do not have to include the answer to every single question in your review. Instead, you can pick the ones that are most pertinent to your experience and share them accordingly.
Final Thoughts
Now that you've got an idea of how to write a removal company review, you can follow the steps mentioned above and create one for your own experience with a removal company.
Just remember that it is never too late to leave feedback about companies because this will help others get a better experience, and more importantly, come to more educated decisions when they want to avail of their services as well.
Meanwhile, if you are still searching for the best removals company in your area, check out our list of moving partners here!Need help planning your move? Here's a Moving House Checklist you can use!
Compare Removal Companies Quotes
Get quotes quickly and easily from a removals near you.