Relocating To The Welsh Capital: Your Moving To Cardiff Guide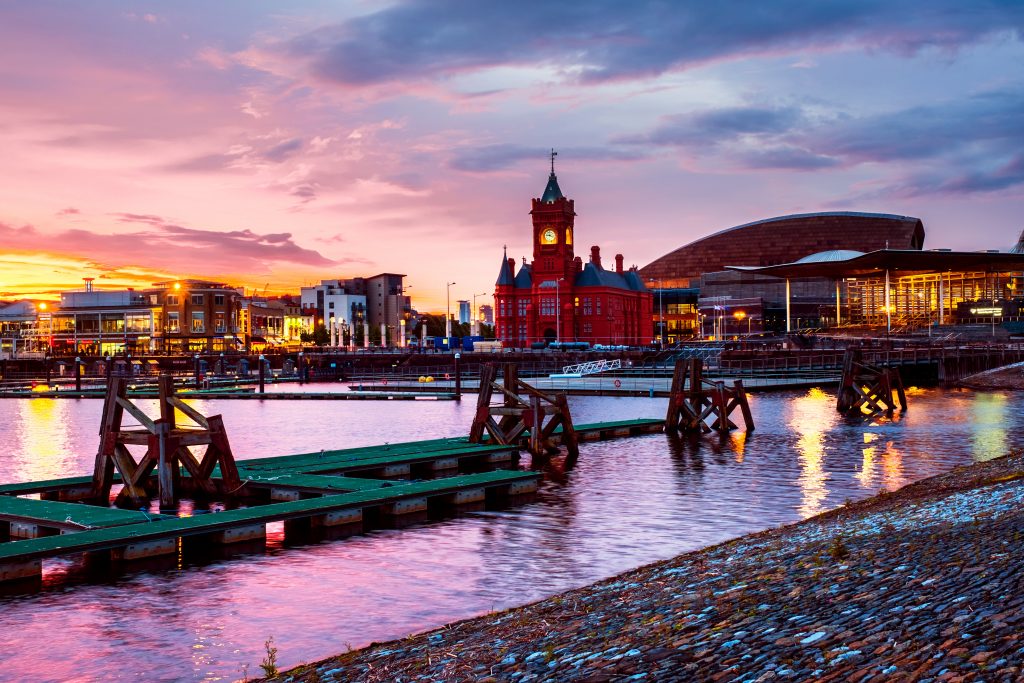 Have you been offered a dream job in Cardiff? Or maybe you're looking for a change of lifestyle and want to relocate outside of London. Whatever your reasons, it's essential that you know what to expect when migrating to the Welsh capital. In this blog post, we'll take a look at some of the most popular areas for families and those with more cultural interests. We will also explore how easy it is to get around Cardiff and advise where to live, work, and play!
Everything You Must Know About Cardiff
Cardiff is the capital of Wales, and it's a thriving city with many attractions. The city has a population that exceeds 366,00 people, and this number rises considerably during weekdays due to commuters who work in Cardiff.
The area has a lot to offer in terms of culture, entertainment and sport. The unique architectural style is another reason people are attracted to the city, making it one of the most popular places to relocate, and there are many reasons why.
Below, you will find some essential facts about Cardiff, including housing costs and transport links.
Cardiff Cost of Living
When you are moving to a new city, it's important to get an idea of the costs that you can expect. This will give you a better understanding of what your budget may be and what you can afford.
According to Numbeo, the cost of living in Cardiff is almost 1 21.84% lower than in London, which makes it a very attractive place for those who are relocating from elsewhere in the UK! Housing costs also tend to be much cheaper here than in other major cities in Wales and the rest of the UK.
To give you an idea about where you should be looking, Numbeo lists the average monthly costs for a variety of items below:
Average Living Expenses For One Person – £645.96
Average Living Expenses For A Household of 4 – £2,151.87
Apartment (1 bedroom) in Cardiff City Centre – £697.00
Apartment (1 bedroom) Outside of Centre – £518.75
Apartment (3 bedrooms) in Cardiff City Centre – £1,141.11
Apartment (3 bedrooms) Outside of Centre – £857.25
Price per Square Meter to Buy Apartment in City Centre – £2,656.67
Price per Square Meter to Buy Apartment Outside of Centre – £1,866.67
Average Monthly Net Salary (After Tax) – £2,101.38
With these figures in mind, you can begin to plan your budget and decide whether Cardiff is the right place for you.
Cardiff Transport Links
To better understand transportation options when moving to Cardiff, it's important that we take a look at how easy it will be getting around. There are many ways in which you can get from A to B, including bus and train services.
The city has an extensive bus network which is operated by Cardiff Bus. There are over 30 different routes in the region, including services to Treherbert and Brecon. You can also catch a bus to places like Barry Island or Penarth Marina from the central station. Every day, there are hundreds of buses that operate across South Wales and the city itself.
The Cardiff train network is managed by Transport for Wales Rail, and there are more than 50 stations across the region, including Rhoose Cardiff International Airport, Coryton in North West of the capital and Radyr on the outskirts of South East. If you commute to work every day, you must know your options for public transport.
Cardiff also has an extensive cycling network that promotes sustainable transportation methods, especially in the city centre, where traffic may be more congested than in other areas. There are over 100 bicycle stands across Cardiff, and these can be found at all major rail stations and coach stops around the region.
There is even a Cardiff Bay Waterbus which you can catch from the city centre to Penarth, with departures every half an hour. This is a great way to get around when you want to explore the coastline and take in some sights.
Compare Removal Companies Quotes
Get quotes quickly and easily from a removals near you.
Best Places To Live In Cardiff
When you are relocating to a new city, you must choose somewhere which is going to be perfect for your lifestyle. This means finding an area with the right amenities and the best transport links and one that will meet all of your requirements.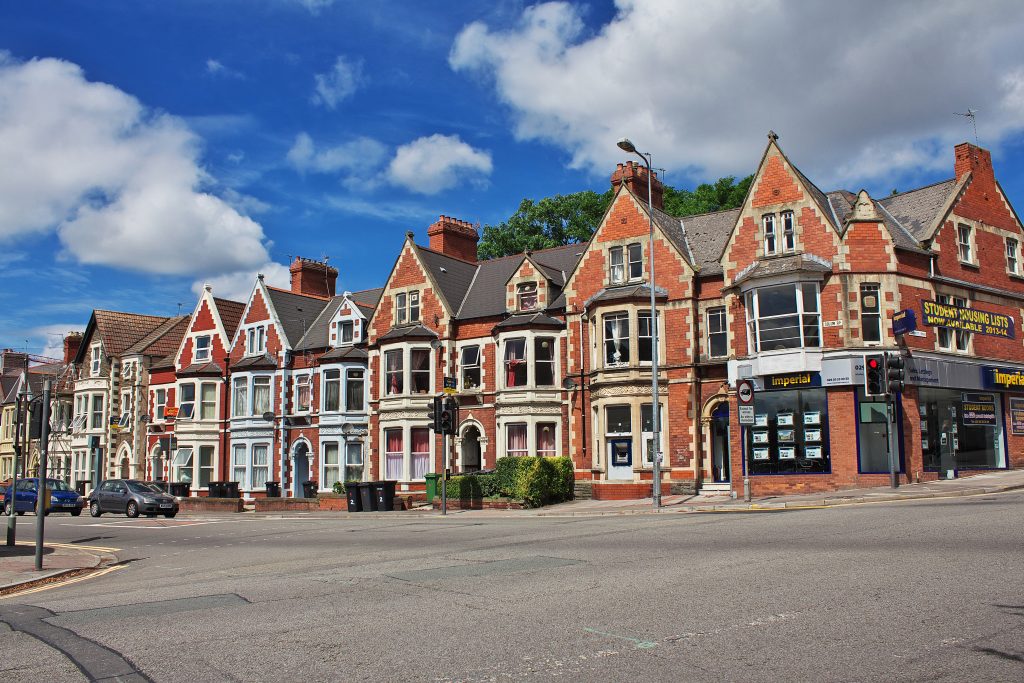 There are many different areas across Cardiff where you can live depending on what you want to get out of your new home. If you are looking for an area with lots of green space, it may be best to choose one which is not so central in the city and has easy access to commuter routes.
Here's a list of some of the best places to live in Cardiff:
Penylan
Pontcanna and Canton
Cyncoed
Llandaff
Lisvane
Penarth
Educational Opportunities in Cardiff
Cardiff is home to some of the best universities in Wales and has a thriving student population. If you are moving with your family, you should choose an area where there are plenty of schools nearby so that they can continue their studies without any disruption.
The number one university in Cardiff is unsurprisingly called The University of Wales, which was established in 1893. In addition to this, the city is also home to Cardiff University and Cardiff Metropolitan University, which is another popular institution for higher education with over 22,000 students enrolled in degree courses each year.
As for primary and secondary schools, there are also various schools in Cardiff which are well known for being some of the best schools around. If you have children, they may benefit from attending one of these establishments as it can give them a head start when it comes to their education.
Some popular secondary schools include St David's College and Ysgol Gyfun Gymraeg Glantaf, both located north of Cardiff. There are also many primary schools in and around the city, including Canton High, Llandaff Cathedral Junior School and Radyr Church In Wales Primary school.
Employment in Cardiff
Cardiff is an ever-growing region with lots to offer when it comes to employment opportunities and education, culture and sport. If you are looking for a new job once you move to the area, you must choose a thriving place with plenty of opportunities.
The main employment sectors in Cardiff include retail, finance, media, and tourism. There are lots of different companies located here, including Admiral Insurance PLC who have their headquarters in Cardiff and Admiral Group, a multinational car insurance company. In fact, there are over 200 companies based here, including BT and BBC Wales.
Cardiff is also a popular place for students when it comes to job hunting as there are lots of part-time and full-time opportunities available.
Climate In Cardiff
The climate in Cardiff is a maritime climate, which means it is mild throughout the year, and it hardly ever experiences extremes of temperature. Some people may think that it's always raining because Cardiff is in Wales, but this isn't true! The weather in South Wales tends to be a bit warmer than in other parts of the nation, which means you'll get more sunshine hours and fewer days with rain, meaning you can enjoy spending time outdoors without getting too wet!
What To Do In Cardiff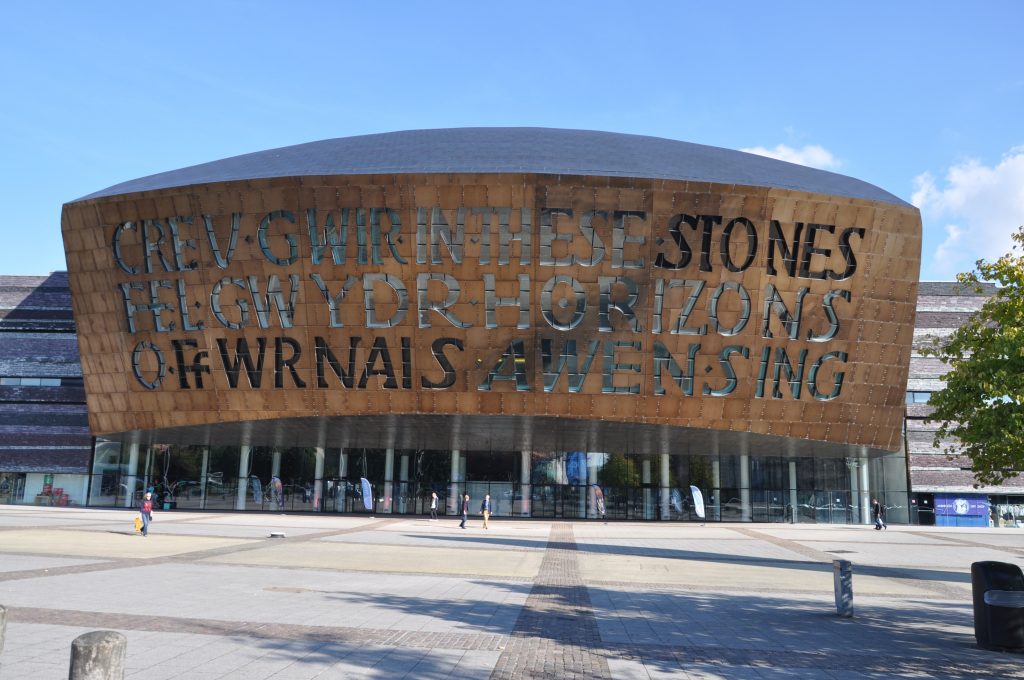 If you're looking for something to entertain your children after moving to Cardiff, there are many great places they can go including zoos and indoor play areas. Cardiff also has lots to offer in terms of culture and entertainment, including the Norwegian Church Arts Centre, Cardiff Castle, and Wales Millennium Centre, a fantastic, modern building used for arts performances such as theatre shows and concerts. It's definitely worth visiting if you want to see some Welsh talent on display!
If you like socialising with friends and family, there are some great places to go in Cardiff where you can relax with a drink or two. The Brewery Quarter includes various pubs, including The Kings Head, an award-winning bar serving up live music every Friday night and Sunday brunch. Meanwhile, the Globe offers traditional pub grub served alongside cask ales, lagers and ciders.
Cardiff is also home to the St David's Shopping Centre, which includes over 90 stores, as well as many restaurants for you to dine in when your family comes down to visit! There are plenty of choices for other shopping centres around Cardiff's city centre, including The Hayes, where you can go if you want some retail therapy!
In terms of nightlife, there are plenty of places to go when you move here, including the popular Cardiff student bar Walkabout, which offers a range of drinks and themed nights. There's also Fuel where you can enjoy a drink or two with friends listening to some great music in one of their many booths!
Culture in Cardiff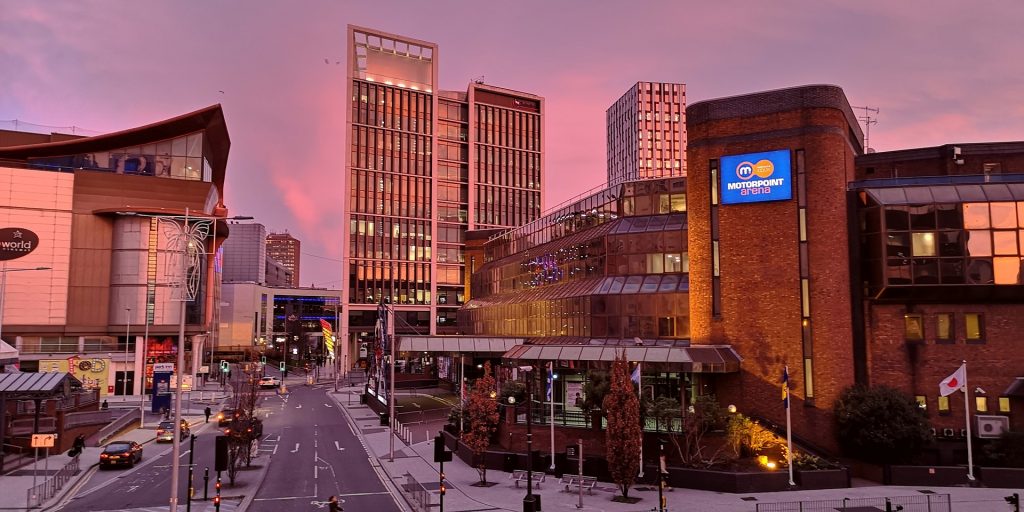 If you're moving to Cardiff from another part of the UK or even overseas, you must understand a bit about Wales and its culture before you arrive. The Welsh people are incredibly proud of their country, which is evident in all aspects of life, including sports, where they have some fantastic teams! It wouldn't be Wales without mentioning rugby and if you're a fan, make sure you come along to Cardiff City Stadium, where the Welsh national team play.
Welsh people are also famous for singing traditional songs at social events such as weddings or birthdays. Once again, it's all part of their culture, which should be embraced by anyone who moves, be it from abroad or another part of the UK.
Meanwhile, if you're worried about fitting in at Cardiff, you shouldn't be! The people of the Welsh capital are some of the friendliest around, so you'll find it easy to get on with new neighbours once you move. They're also very welcoming of any cultures that exist in Cardiff, which means if your family have their traditions, they will always receive a warm welcome when they come down for a visit! Cardiff is a fantastic city to move to, and we hope this guide has given you some insight into life in the Welsh capital. If you are ready to relocate here, make sure to tap a WhatRemovals partner removal company to help you out with the move!
Compare Removal Companies Quotes
Get quotes quickly and easily from a removals near you.