Moving To London: Everything You Must Know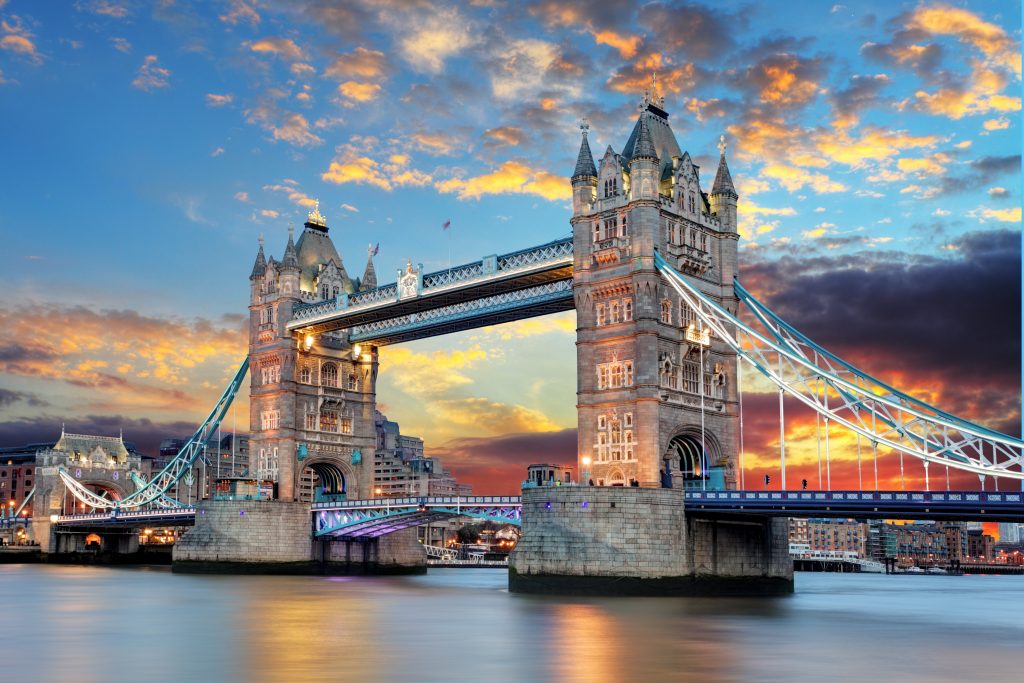 London, the UK and England's capital city, is best known for the abundant financial, career, and educational opportunities available to anyone who lives there. Moreover, you will find that despite the modern and fast-paced life here, it is also filled with stunning architecture, breathtaking natural sites, and a rich and diverse cultural background. It is, therefore, no surprise that in the last ten years alone, an average of 95,000 people has moved to London every year.
However, moving to London can be daunting, especially when you do not have all the necessary information to ensure that moving, transitioning, and settling down remains easy and hassle-free. That is why if you are planning on moving to London, then you've come to the right place!
Below, you will find a comprehensive guide on everything you must know before moving to London and living there. This blog will cover the basics such as living costs, the best places to live, transportation, making friends, saving money, and many more!
London At A Quick Glance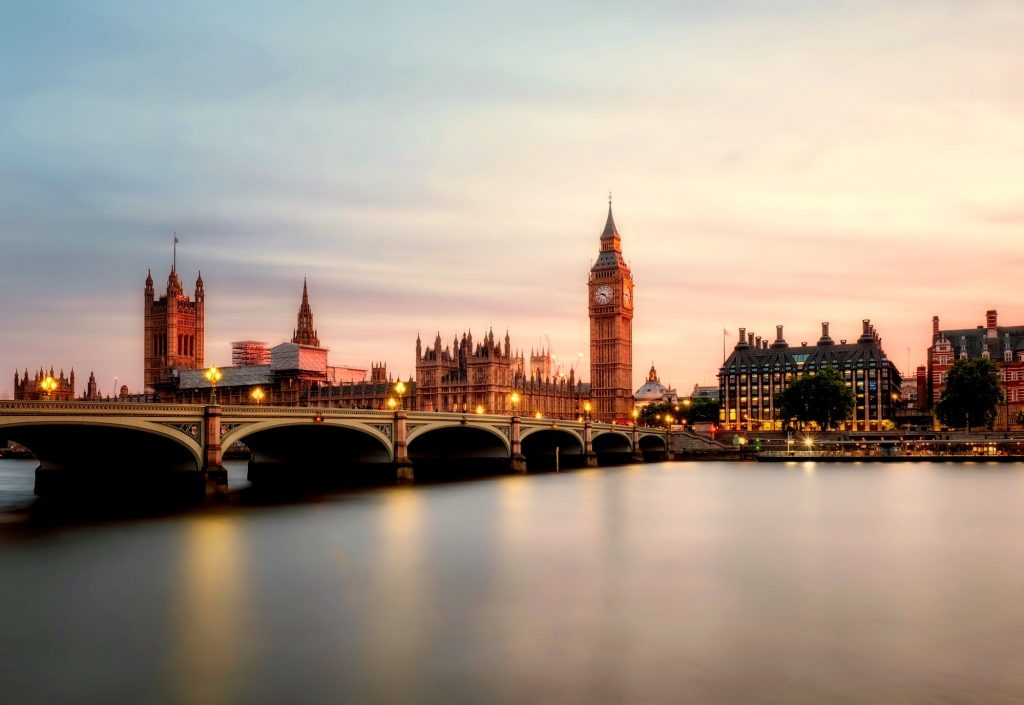 Before we begin, here's a cheat sheet for all the essential facts you must know about where you are moving to.
London population: 8, 961, 989 (according to the latest estimate by the Office of National Statistics)
Total Area: 1,572 km2 (607 sq mi)
Time zone: UTC / UTC +1 (DST)
Districts: City of London, City of Westminster, London Boroughs of Kensington and Chelsea, Hammersmith and Fulham, Wandsworth, Lambeth, Southwark, Tower Hamlets, Hackney, Islington, Camden, Brent, Ealing, Hounslow, Richmond upon Thames, Kingston Upon Thames, Merton, Sutton, Croydon, Bromley, Lewisham, Greenwich, Bexley, Havering, Barking and Dagenham, Redbridge, Newham, Waltham Forest, Haringey, Enfield, Barnet, Harrow, and Hillingdon.
Currency: GBP (£)
Languages: English (majority), Polish, Bengali, Gujarati, French, and more than 300 others
Religions: Christianity (majority), Irreligion, Islam, Hinduism, Judaism, and various others
Moving To London (Literally)
When relocating anywhere, it is also vital for you to have information on your options for relocation and how much these options may cost you. Here are the most common methods of relocation used in areas like London.
Hire A Man With A Van
A man and van is a transportation service provided by a man who uses his van to move your items. This service can be used for local or long-distance moves, among many other uses, including parcel deliveries, single item transport, waste disposal, and many more.
Hiring a man with a van is one of the less expensive options when it comes to your relocation. After all, most man and van London companies operate on a "no job is too small" motto. This means that you can hire one man with a van for your relocation and be charged relatively reasonable rates.
Most man and van companies charge based on several factors, including the length of the move, the size of the move, and the distance from your old home to your new one. Some companies may also require you to pay extra if there are any stairs involved in your move, so you must get a quote on this before making a final decision.
Another option for your relocation is availing of the professional services of a London removals company. This service can be used both locally and long-distance, and for home or office moves, but it tends to be more expensive than the man with van service due to their higher expertise in moving items.
While certain companies may offer you flat rates on local moves over longer distances, this option offers the benefit of choosing the date and time that you want your move done, giving you more flexibility. Here's an extensive read on the Cost Of Removals Services.
Compare Removal Companies Quotes
Get quotes quickly and easily from a removals near you.
Hiring a removals company also allows for an easier transition between houses. If needed, they can provide boxes and other packing supplies such as cardboard boxes, bubble wrap, or tape. They may even offer storage services if you need to store anything and keep it safe during the moving process. Plenty of our users moving from Brighton to London or the other way around store their stuff temporarily in a self storage in Brighton. WhatRemovals' has removal partners nationwide to help with moving houses and offices. You may check out our removal firms in Hackney, Sheffield, Bedford, Ealing, and many cities across the UK.
If you are strapped for time or are looking for the option to do as little of the dirty work as possible, a removals company is also the way to go. After all, removals companies often offer comprehensive moving services, which will include packing your belongings and transporting them to the new location. They will even unload everything once you are settled into your new home and unpack for you if you so desire!
Meanwhile, if you wish to avail of the services of a house removals company, but do not have too many things, you may choose to hire a small removals company in London instead.
Just make sure to check out multiple moving companies before hiring one for your big move to London. Moreover, remember to read the reviews of your prospective London movers to ensure you only get the best services possible.
Are you moving to South London? Here are some tips on finding the best moving companies there.
Rent A Moving Van And Move Everything Yourself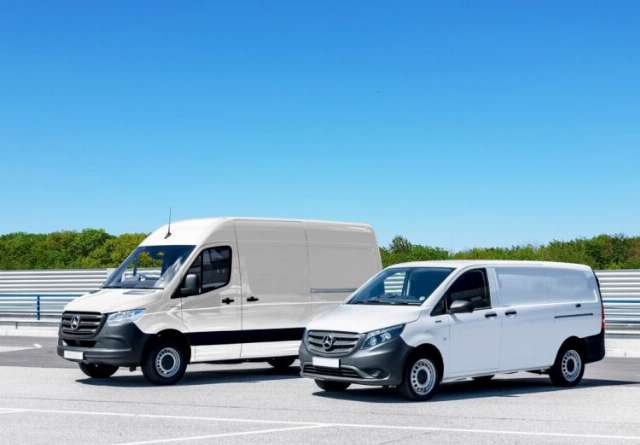 Lastly, the most budget-friendly option for your relocation is to rent a moving van and do all of the work yourself. This service can be used both locally or long distance, giving you more flexibility in how you move your home from one place to another. However, this does mean that it will take more time on your part and some heavy lifting.
The benefits to this option are that you know exactly how much it will cost, as the price is determined by the length of time that you use your van. You can also save money on gas if using your vehicle rather than hiring a moving company to do all of the work for you!
If there are any stairs in your new home, it may be a good idea to keep this in mind and consider an alternative option such as hiring a man with a van or removal services to get everything moved for you.
Once again, deciding which option is best suited to your needs depends on several factors that will depend entirely upon your budget and how much time you have to get things done. Remembering these tips when making such a significant move can certainly help make things go more smoothly!
Meanwhile, if you are moving to London from overseas, you will want to coordinate with an international removals company regarding their services fees and shipping costs.
Living Costs In London
Once you've figured out the best suitable moving option for you, the next thing you must know is the fact that London is not very cheap. In fact, global mobility specialist ECA International named London the sixth most expensive city in the world in 2020.
According to Numbeo, the cost of living for a single person in London is £867.98 per month, while you might need to prepare to spend around £3,074.34 monthly if you are planning on moving to London with your family of four.
Food and Groceries
Thanks to the rich culture in London, there will always be a wide variety of options when it comes to food. However, because of the large population in London, the cost of food and other goods in the area will be a bit more expensive. After all, there will be a higher demand for them as well.
Below are the average cost of restaurants and some of the most basic items you might need:
Meal At An Inexpensive Restaurant – £15.00
Meal For 2 At A Mid-Range Restaurant – £60.00
Meal At A Fast Food Chain – £6.00
Milk – £0.95/litre
1 Dozen Eggs – £2.24
Chicken – £6.06/kilo
Beef – £10.99/kilo
Banana – £1.04/kilo
Potato – £1.17/kilo
Water – £0.98
Transportation
Driving is not an ideal method of getting around London. It can be pretty expensive due to the congestion that comes into play, should you drive between certain hours. Parking is also a pain as it typically comes at an additional fee. If you decide to use a vehicle to get around, however, it may be helpful for you to look into buying a "Residents Parking Permit" from your local council.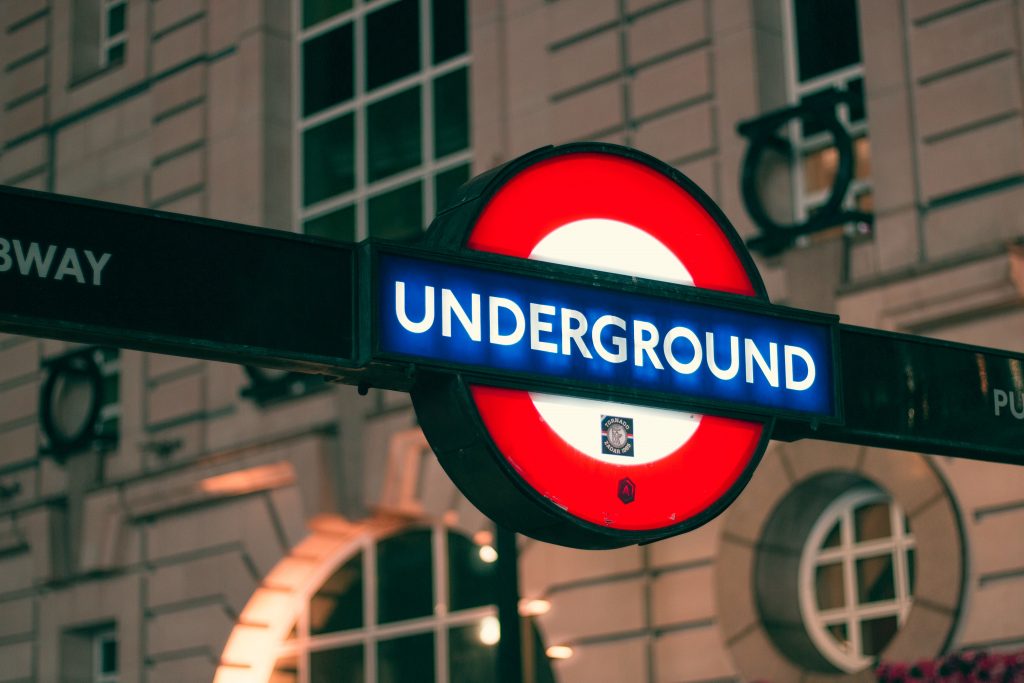 Instead, the best way to get around London is through public transport, which offers several options, including bus routes and underground lines that are safe and reliable for commuting purposes. The cheapest method of getting around in London is using a contactless card on the Tube or buses while buying single tickets will typically cost you more.
Here's a quick look at how much public transport links in London cost:
Bus/ Tram- £1.55 (single trip) to £4.65 (daily bus deduction cap) for Contactless or Oyster Cardholders travelling / £5.20 for One Day Pass Holders
Commuter Trains – £2.40 to £5.30 (single journey, depending on zone and time) with a daily deduction cap of £7.40 (Note: These fares apply to the Tube or Underground, the Overground, TfL Rail, National Rail, and DLR)
Taxi – Taxi fares are dependent on travel distance, time, and length of the journey. There is, however, a minimum fare of £3.20.
River Bus – £3.35 to £10.70 for single journey trips, depending on the destination and payment method you choose. Meanwhile, round-trip tickets cost £9.50 to £20.10.
Fuel, on the other hand, costs an average of £1.28 per litre.
Housing
Again, because London is one of the world's most populated cities, housing will be difficult to come by if you are looking for something luxurious. It can also be pretty expensive depending on where you plan to live to enjoy access to all that central London has to offer while still managing your expenses well. Here are some of the Cheapest Places To Live In London.
To give you an idea of how much you may be spending on housing, here are some figures to take note of:
Average Monthly Rent – £3,179 pcm
Average Property Price –£1,018,156
It is also important that you read these tips on How To Avoid Rental Scams In London.
Taxes and Other Fees
You will also have to pay taxes which are based on the value of your home. These taxes are known as "council tax" or "local council tax." Council taxes in London are based on the value of the property you are living in.
Finally, you also have to pay an income-based monthly fee called National Insurance Contributions (NIC) if you wish to receive certain benefits in London that cover public healthcare and pension plans for older individuals.
London Job Market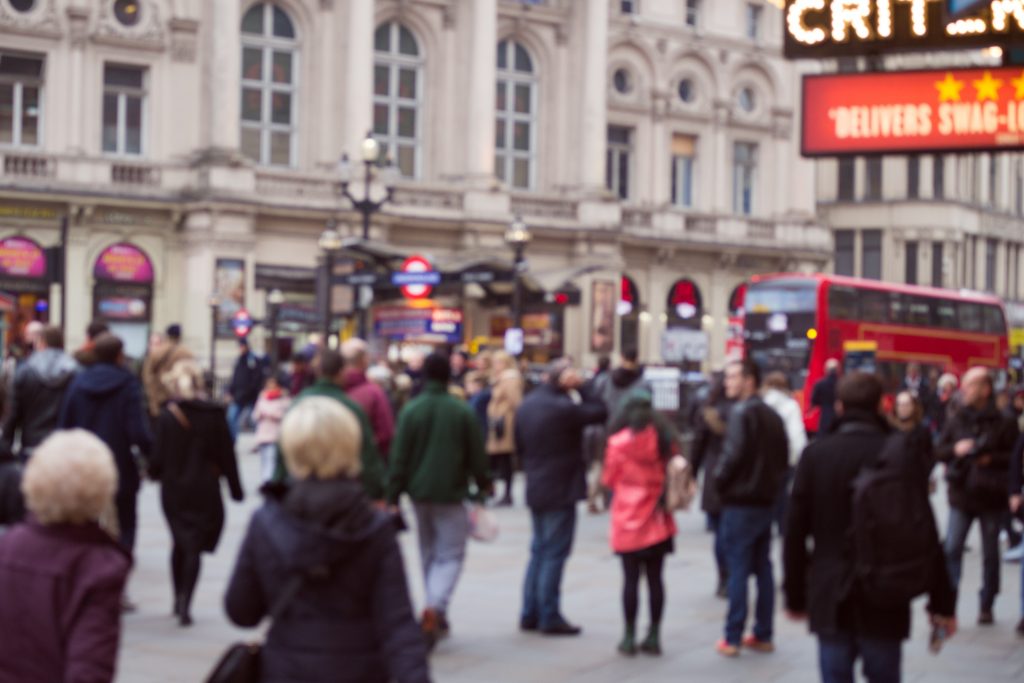 Typically, it would be best to have a job lined up before moving to London. However, if you have yet to secure employment in London, there are a few things that can help you make the job search so much easier.
For example, you will be glad to know that there are various free services for job seekers looking to relocate and take their search online. Moreover, you will find that there are also plenty of job opportunities in London for foreigners. The best way to search for jobs is through recruitment agencies or online, where you can find work as a nanny, bartender, waiter/waitress, office assistant and more.
The economy in the UK has been growing steadily over the last few years, which means that there will be plenty of job opportunities in London. These days, however, you will find that the best jobs are often advertised on social media, so it may be helpful for you to set up an account with sites like Facebook and LinkedIn, where employers tend to post their vacancies.
Moreover, you will find that jobs will be available in a wide variety of industries, including professional services, financial services, media, tourism, technology, retail, manufacturing, construction, and many more.
Education In London
If you are moving to London with your family, it is essential to note some of the best schools here. The city itself has over 500 state-funded primary and secondary schools, while private/independent schooling can be found throughout the region's boroughs.
This means that parents who want their children to receive quality education will find no shortage of schools to choose from. These options are all available regardless of your budget since the fees vary depending on where you live and the type of school.
If you are planning on moving to London for Uni, you will find that there are plenty of opportunities to do so as well. All around the city, you can find universities and colleges offering various courses in a wide range of disciplines, including business, engineering, media, humanities and arts, among many others.
Planning on moving to London for school? Here's Why You Should Hire Lonon Student Moving Services.
Recreation and Socialization in London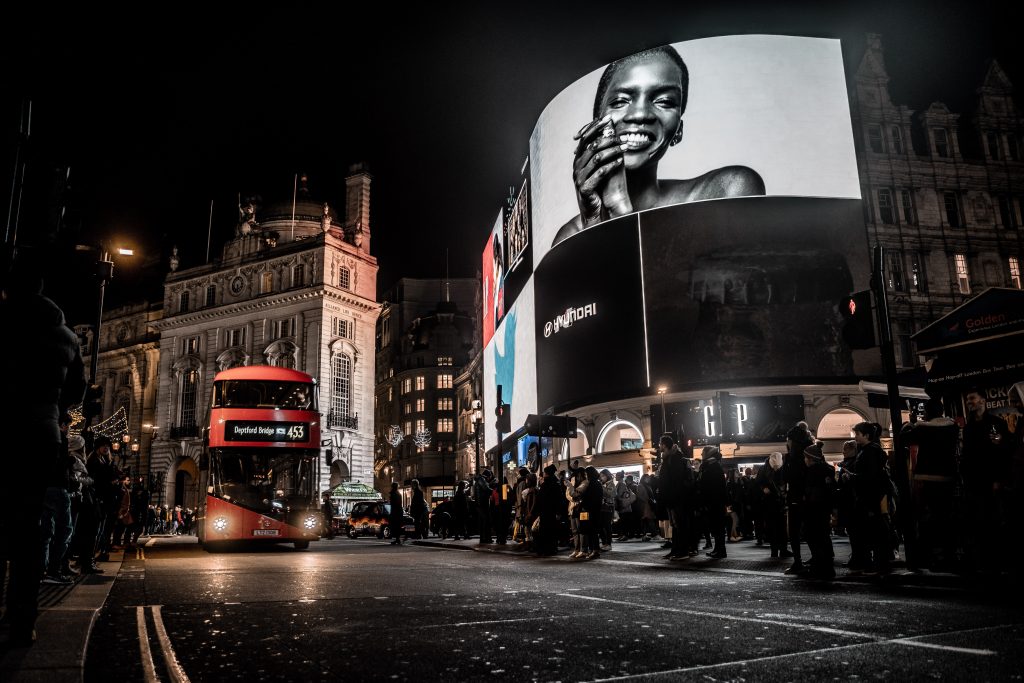 Of course, there are also many activities to enjoy in London if you have the time and budget for them. For example, it would be fun to visit one of London's many museums, such as the Science Museum or British Library, where visitors can see rare books from centuries past that were hand-written by monks.
If you want something more interactive, you can always go to one of the zoos in London where you get to see different species from around the world.
You may also want to check out some of Britain's historical monuments, such as Big Ben and Westminster Abbey, located just beside Parliament Hill. Meanwhile, if art is more your thing, then be sure not to miss the Tate Modern, where you can see works from contemporary artists.
You will also want to check out the free museums in London where you can enjoy various activities such as going to the theatre, opera and ballet.
In terms of entertainment, there is no better place to be than in London since the city never seems to stop moving. It would not hurt to take advantage of all that London offers, even if your budget allows only one or two activities per week. This means that you should never miss out on live shows, concerts or musicals. You can also visit some of London's many theatres, like the Globe Theatre, which has been around since Shakespeare's time, where visitors get to see plays performed in Elizabethan fashion.
There are plenty of other things for you to do as well, including shopping at Harrods and going on a river cruise along the Thames, where you can see some of London's most iconic buildings.
In summary, it is safe to say that there are many reasons people love living in London, from its lively atmosphere and opportunities for career growth to exploring different cultures by taking part in various activities around town. In fact, moving to London may just be one of the best things you have ever done.
Meanwhile, if you are looking to make new friends in London, you can try joining a meetup group where locals get together to do activities such as taking dance lessons, going on hikes or even attending concerts. Local pubs are also a great place to meet people since the British are known for being friendly.
Final Thoughts
This information should give you a basic idea of what to expect when living in London. However, if other things interest you, then be sure to check the internet for more information or ask your friends who live here about their experiences.
Moving to London is an important decision and one that should not be taken lightly, especially by those with families. So, be sure to take some time and research the area before committing to a move.
Meanwhile, for more moving tips, check out the rest of our blog here at WhatRemovals!
Compare Removal Companies Quotes
Get quotes quickly and easily from a removals near you.