How Much Does A Removal Company Cost? Average Removal Costs in 2020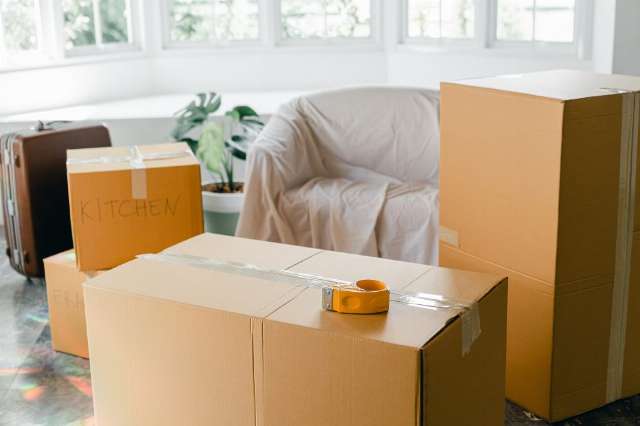 Moving is a challenging task. From planning and organising the logistics of it all, to getting down and dirty while packing, hauling, and transporting your belongings, you will find yourself overwhelmed, exhausted, and sometimes even frustrated. Fortunately, you can always turn to a removal company for help!
You may be wondering, "But, how much does a removal company actually cost?" Well, you've come to the right place!
In this article, we will be breaking down the most common removal price determinants, give you tips on how you can save on removal costs, and help you decide if a removals company is the best option for you!
What's A Removal Company?
A removal company provides relocation services to those who are moving house or office. Often, they offer an all-inclusive moving service, which means they will handle your belongings throughout the moving process. In such instances, a removals company will handle:
Assembly and disassembly of furniture
Transportation/moving/relocation
Furniture arrangement and assembly
If you're working with a small-scale move, it would be more cost-efficient to hire a man and van company instead. The content of a one- or two- bedroom house will not require a full moving crew that a removals company comes with. Man and van companies provide full relocation services for both nearby and long-distance moves.
For a more comprehensive guide on moving companies, check this out.
What Determines Removal Costs?
If you are considering hiring a removal company for the move to your new home or office, it's best to know the factors that affect removals prices.
The Distance of the Move (Transportation fees)
Some removal jobs will require removal companies to travel farther than others. Hence, the distance between your old place and your new home will be one of the base factors to be considered when computing your total removal costs.
Naturally, the farther the distance is, the costlier it will be. This is the case due to the following reasons:
Driving to a faraway place will require more fuel.
The distance of the move directly affects the length of the job and the number of hours the crew will be working. (Overtime costs)
You will have to pay tariff or toll fees for the moving truck or van.
That means if you are moving to a distant location, you have to be prepared to shell out a bit more. It is, however, also important to note that most removal companies will charge you for a two-hour minimum for local removals jobs.
The Volume of Items You Plan on Moving
The number of items you intend on transporting will play a factor in your total removal costs. Some removal companies will determine the volume of items you will be moving with the size of your house or the number of rooms you have.
However, every moving job is different, so some movers may not be able to accurately determine your removal costs based on the size of your home alone. You may, for example, be a minimalist living in a 4-bedroom house or a hoarder living in a 1-bedroom home. Hence, you must provide your removal company with an accurate idea of how much items they will have to move.
This will also help your removal company determine how many people they will need on the job and how much time they will need to get you moved into your new home.
The Complexity of the Move
The ease and accessibility of your old and new properties will also influence the overall removal costs. This is because your removal company may need a special vehicle or additional equipment to complete your move. If you require moving just within London, our local removals can give you sample quotes. Moreover, if you are moving from London going to another region, you might want to check out our partner removals in Manchester, Bristol, and many more.
Narrow doorways, numerous flights of stairs, maze-like hallways, and uneven flooring will also play a part in the cost of your removals job. Fragile items (i.e. washing machines, pianos, mirrored items, etc.), large furniture, and items that need special attention are also considered when determining the complexity of your move.
Schedule of the Move
The cost of moving is directly affected by the schedule of your move. Yes, you read that right! Removals cost differently, depending on when you choose to do it. To make sure you get the best price possible, do not schedule your moving day during the following:
Winter season (although this is one of the least popular seasons to move, weather conditions will affect removal costs as well)
Additional Services Availed
Will you require furniture dismantling and reassembly? How about packing and unpacking? Will you need help arranging everything in your new place? Do you need an extra set of hands? Are you availing of removal storage services?
Some of these services may or may not already be factored into your total removals costs. So, be sure to find out which services are already part of the package, and for which services you will need to pay extra.
Estimated Removal Costs
Below is an estimated list of average removal costs based on the factors mentioned above.
Removal Costs Based On Number of Bedrooms
1-Bedroom House – £300 to £650
2-Bedroom House – £500 to £750
3-Bedroom House – £800 to £950
4-Bedroom House – £900 to £1000
5-Bedroom House (or more) – £1160 to £1200+++
For free estimate on removal costs, you may use our platform and be able to compare removal companies Brighton, Liverpool, Birmingham, and Cardiff! Find the best one to hire for your house move needs with our advanced search filter tool.
Removal Costs Based On Distance
There are two ways removal costs are computed based on distance:
£20 to £25 per mile, plus a small fee per hour,
Roughly £1 to £1.50 per mile
Additional Services On Top Of Removal Costs
Extra Helper – £20 to £30/per hour
Packing Services – £150 to £400 depending on the volume of items
Packing Material Acquisition – £90 to £100
Dismantling and Disassembly of Furniture – £125 to £200
Removal Storage – £30/100sqm. per week
How Can I Find Cheap Removal Costs?

While the factors mentioned above can significantly affect your overall removal costs, it is still vital for you to find the removal company that best suits your removal needs. So, aside from opting out of some additional services, here are some ways you can minimise your removal costs:
– Declutter your belongings and get rid of the things you no longer need to minimise the volume of items you'll be moving.
– Only avail of packing services for items that are difficult to move.
– Ask your friends and family for help in moving your stuff, but make sure they are not getting in the way of your removal company.
– Source for free moving boxes.
– Use alternative packing materials instead of purchasing wrapping paper or bubble wrap from your moving company.
– Schedule your move off-season.
– Do not hesitate to ask for a discount! Moving is already costly, so even a small discount would be a big help!
– Lastly, have more than one removal company in the running. Compare your options to find the best one. You may use comparison sites like WhatRemovals to make the task easier for you.
Compare Removal Companies Quotes
Get quotes quickly and easily from a removals near you.