How to Choose a Moving Company When Moving Homes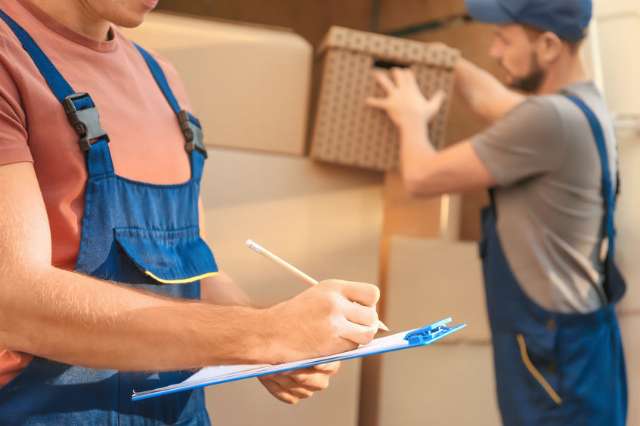 Moving is rarely anything but stressful, and it's always tempting to take a lot of the hassle out of it by recruiting external help. Moving companies, for example, can make life considerably easier when moving homes. But, much like any other service, it's always vital to check some boxes when deciding who you'll pick.
What's your budget? How big is your old house and your new house? How much effort are you willing to contribute to the move? Do you have everything you need for the move, or will you need help with that too? Will you need some kind of expert help for removing any particular kitchen appliance integrated with the house's infrastructure such as a range cooker? These are all essential questions to keep in mind and should be on your moving house checklist, even before you enlist a moving company's aid.
There is so much more to consider too, thus making the task of choosing a moving company a massive headache. Luckily, there are quite a few things you can keep in mind to make sure that you are only hiring the moving company for an upcoming move.
Consider the Costs and Your Budget
It should go without saying that it can cost a pretty penny to hire a moving company, and depending on the size of your old home (considering how much you'll need to move) it may be wiser to do the job yourself.
By hiring a moving company, you can make the entire process much smoother and less stressful. However, financially speaking, it can be a costly way to accomplish a goal that you can easily do yourself.
Compare Removal Companies Quotes
Get quotes quickly and easily from a removals near you.
On estimate, the costs incurred between moving from a home with one bedroom and with two can have a difference of almost £300. That means, the wiser option would be hiring a van and moving on your own. However, for larger homes with three or more bedrooms, it would appear that a moving company is the best way to go.
It would also be essential for you to consider the coverage of the initial price quotations presented to you. Does the quote include every item on your list, or will they be charging you extra for every single little thing?
Get Referrals
Just like any other service, having a referral you trust can help separate the wheat from the chaff. Searching online can provide plenty of options, and the likes of Google My Business can often reveal a wealth of reviews from other customers. Nothing else beats the reliable word of mouth from friends and family, though.
Be sure to ask those close to you as to whether they've used any moving companies. Alternatively, if you're working with an estate agent ask them if they have any reliable movers they trust. By taking advantage of referrals, you might be able to get some money off the services too, so it's always worth asking around.
Make Sure They're Licensed and Insured
It seems like an obvious requirement, yet making sure that a moving company is actually licensed and insured should be one of the first things you ascertain about them. Professional responsibility will dictate whether your belongings are truly safe or not during transit from your old home to your new one, so ensuring that a moving company is licensed and insured is vital.
This requirement generally falls under the need to ensure that a moving company is fully professional, but it can surprise you how often unreliable companies are tripped up by these basic searches. They prove that moving companies might charge more than a 'man in a van', but they'll also have all parties covered if the worst happens.
Ask About Professional Accreditation
This can include even the most basic professional qualifications, such as whether they're listed in an office. Any moving company listed under a residential name suggests that they're either a new company or one that you should not trust.
In the UK, the most trusted association for moving companies is the British Association of Removers (BAR). Yet, there are other notable associations like The Road Haulage Association (R.H.A) and the Federation of European Moving Associations (FEDEMAC. Other associations worth considering are the International Federation of International Movers (FIDI) and the Self Storage Association of UK and Europe (SSA).
Lastly, be mindful of passive signs that a moving company isn't one you should trust. This includes being unsure of answers to questions, asking for full upfront payment, and showing up with a rental van rather than their own. The latter point is probably one of the tell-tale signs of unprofessionalism, as any respectable moving company should have their own van or truck.
Ensure You Can Get Written Estimates on All Bids
Agreeing to a price can make all the difference when choosing between moving companies, but it's equally important to see how the costs break down. Seeing whether each aspect of the move you've discussed is recognised in the bid ensures whether the moving company is fully aware of your moving requirements.
Having each moving companies bids written down will make it so much easier to compare their prices side by side. If they charge more for specific services, such as moving pianos or furniture, then it's likely that they're more familiar & confident in their abilities to do so.
If they charge by the mile, ask if they use a fleet tracking system like an ELD; if that is indeed the case, make sure they are willing to provide you with a copy of the trip data to accompany your bill.
Make Sure They Can Accommodate Your Specific Requirements
Many removal companies will be prepared to handle a wide variety of different conditions, but you should always ensure that your prospect can accommodate any special requirements you have.
Some of the more simple points include your moving date and time and any accessibility issues they may encounter while making the journey to both your current and new homes. (i.e. narrow streets, road excavations, multiple staircases, low bridges, etc.)
You will also want to make sure they can accommodate any fragile items and any oversized furniture you may have. Also, let them know if you have any schedule restrictions, as this can help them figure out how big of a team they will need to send your way.
Making sure that you and a moving company are on the same page about the things mentioned above can make the difference in your overall moving experience and the price quotes from or more two almost identical moving companies.
So, are you ready to choose a removals company for your house move? If so, check out our list of local moving companies in your area today!
Compare Removal Companies Quotes
Get quotes quickly and easily from a removals near you.