Why Should I Read London Removal Company Reviews?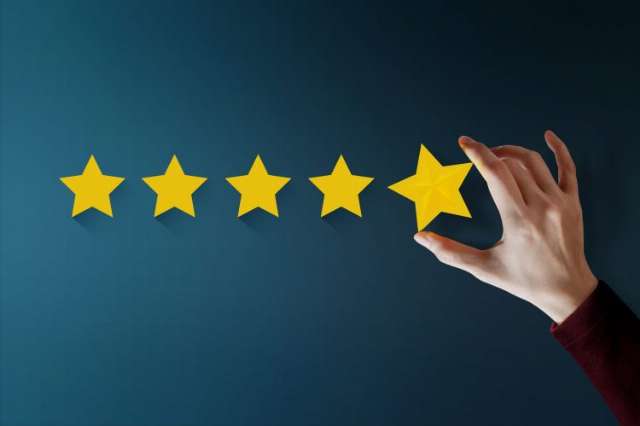 If you're looking for a removal company in London, one of the first things you should do is read reviews about them. These can be usually found on your removal company's website, social media pages, and third-party review site profiles.
There are pros and cons to reading reviews before hiring a service provider; however, it is usually worth your time because a review can help answer critical questions about what type of experience you may have with that particular business. After all, you will find good feedback and constructive criticism from their clients and former customers.
If you have yet to be convinced to read reviews before hiring your service provider, here is a complete list of reasons why reading reviews is critical.
What Is A Removal Company?
Before finding out why exactly you should read online reviews, here's a quick look at what precisely a removal company is.
A removal company is a service provider that helps you with your moving process from start to finish. They are useful for both student moves and office relocation. The removal company will pack up and move all of your belongings for you while also providing transportation to the new destination location. This type of service can be beneficial if you want to move but have no time or skill in doing so on your own. Moving has never been easier thanks to this service! WhatRemovals helps you connect with trusted movers all over the UK. This means finding a removals in Manchester, Bristol, Liverpool, Birmingham, and of course London, is now made easy with just a few clicks.
There are two main types of removals: Local or small removals services and long distance or international relocation, which is much more pricey than local moves due to needing accessorial services like shipping containers and flights/ferries.
Not sure if you should hire professional movers? Check this out.
5 Reasons Why You Should Read Reviews Before Hiring Your London Removals Company
Picking The Best London Removals Company For Your Needs Will Be Easy and Stress-Free
When you've got a handful of house removal firms in the running, the decision-making process can be overwhelming and tedious. Thus, it can be beneficial to have things on which you can anchor your decisions.
After reading what previous customers have said about their experience with various removal companies then comparing these comments against others, picking which service provider best suits your needs should become a lot easier than ever.
House removals prices and the services these removal companies offer will play a part in your process. However, reading customer feedback may make it easier. These reviews and feedback will help you make an informed and well-thought-out decision regarding your prospective London removal company services for yourself.
You'll Know What Type and Level Of Service To Expect
The last thing you will want to encounter during the moving process is a bunch of surprises. Such surprises, after all, can lead to a lot of stress and anxiety on moving day. Fortunately, checking out the reviews of your London removals company also allows you to understand and set your expectations from your chosen removal company. This will, in turn, help you take the necessary precautions and help make your move go smoother.
Moreover, you will find that knowing exactly how your London removals companies operate will provide you with some much-needed peace of mind and will make it easier to trust that your items are in good hands!
You Can Ensure A Great Value For Money
When it comes to hiring a removal company, you will find numerous factors at play. Some of these factors can be difficult to quantify and measure, such as the customer service levels or how long they have been operating in the industry.
However, one thing that is undoubtedly more tangible when comparing London removal companies is pricing!
It's no secret; good value for money always helps take some of the stress out of moving day, so try your best to keep an eye on this aspect before making any final decisions!
And so, if you are hesitant about the idea of hiring removals companies because of how expensive they can be, reading reviews can help ensure that you are getting the most for your money when it comes to hiring London removals services.
It Gives You An Idea About How Your London Removals Company Values Its Customers
It's always a good idea to know how your company values its customers. Reading reviews will give you an inside look into the way that your prospective removals companies interact with their clients and show you if they are truly dedicated to customer service or not! You will also want to make sure that you are hiring a company that genuinely values the relationship they foster with their customers or clients.
Aside from comments praising their professionalism and excellent service, you will also get a sense of whether your prospective company cares by seeing how they respond to criticism and handle complaints. So, be on the lookout for comments and replies from your chosen moving company or updates and follow-up comments made by the original reviewer.
You Are Getting Valuable Insights and Experiences From Legitimate Customers
You are getting valuable insights and experiences from legitimate customers. This feedback will be a goldmine of information about the company that you can use to decide if they're reliable, fast, or good at what they do.
For example, some London removals reviews are written by people who had their problems with the service of a particular removals firm. And, this is where you'll get an honest perspective on what's going well and not so well about a product or service. You're more than likely to find that these types of comments offer constructive criticism, which can be very helpful when making decisions.
It also may be possible that some feedback comes from customers who have no connection whatsoever with the business in question, but they've heard good things about them nonetheless. This type of review might also give you straightforward advice, such as how far away from home to book transportation services or what to pack to get your move done quickly.
If there are one or more problems mentioned in these types of reviews, other customers have likely experienced them too, so look out for warnings such as "slow service" or issues with packing materials. These can be very useful when trying to make decisions about hiring a specific company.
Lastly, some people may even write about how much money they saved by using their chosen removals firm – this type of review could prove vital if you're on a tight budget.
What Makes Up A Good Review?
The best London removals reviews are those that don't pull any punches and who will give you a detailed account of the experience they had with the particular removals firm, its staff and services offered.
When looking at a review, it is crucial to consider the following:
– What do other people think of this company?
– How does this removals firm compare in comparison to others on the market?
– Is there something specific about them I need or want (i.e., packing service)?
– Do they offer more than just moving services? If so, what are their costs? Here is a list of the most common services offered by such.
Should I Trust All London Removals Reviews I Find Online?
While there are many benefits to reading the customer feedback on your prospective London removals firms, you must remember that, like elsewhere online, not everything is always as it seems or is true.
Therefore, to ensure that you are dealing with legitimate reviewers, you must consider the following when reading them:
1. Do they have an established presence online? In this case, look for their website and social media accounts to find out more about them. You can also search on Google for reviews of specific London removal company that you're interested in working with, as Google will usually show you those published on other platforms.
2. Are the comments from a wide range of people? If not, is there any explanation for this? For example, if they say "all our customers love us" but only one person has commented, then it's probably time to look elsewhere as this company may have something to hide or is paying all their customers in some way.
3. Do the comments appear logical and sound like real-life experiences? Again, if they seem too good to be true or don't read like genuine customer feedback, it might be worth looking at another option.
4. Is the removal company responsive to its customers? If you're looking for a moving company, it's always worth trying them out and asking questions.
As an alternative, you will also want to look into London movers highly recommended by friends and family in the Greater London area. After all, getting a review and recommendation from someone you know may ensure your prospective company's reliability and level of service.
Final Thoughts
A removal review can give you a good idea of what to expect from your chosen company for the move and who's best suited for the job based on their previous feedback. If you're looking for an excellent mover in London, then it may be worth taking some time out of your day to read some and find out just how your experience can be as stress-free as possible!
Compare Removal Companies Quotes
Get quotes quickly and easily from a removals near you.
Moreover, now that you know just how vital a removal review is to the success of your office or house move, then your moving experience should be a good and exciting one!
If you have yet to find a removal company for your big move to London, do consider WhatRemovals' partner removal companies in the city. These moving companies, after all, are professional, efficient, reliable, and highly recommended! You may also check out our partner London man and van companies for smaller, shorter, or local moves! Here are some more tips on how to find the best removals company in the South London area.
Meanwhile, if you have yet to find out a home in London, here are some tips to make sure you Avoid Rental Scams. You will also want to check out the cheapest places to live in London here.
Compare Removal Companies Quotes
Get quotes quickly and easily from a removals near you.