Do I Really Need a Pre-Move Survey?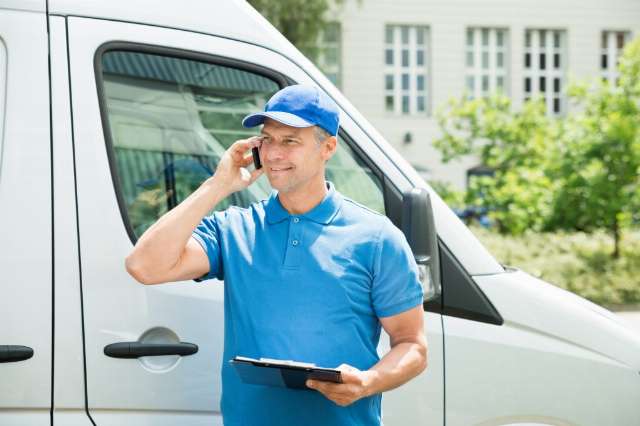 Whether it's to be near your new school or workplace, moving houses is a huge step to take. It takes a while to prepare and the entire process could last for weeks or even months. We highly recommend that you prepare for your move at least a month before the big moving day.
New environment, new neighbours, new culture, new house–it's not just your stuff that you're moving, it's your entire life as well. That's why it's best if you start looking for a removals company as early as today. With WhatStorage, getting price quotes is just a few clicks away and you can start planning out your move without having to rush.
They will then help you lay out a comprehensive plan for your move. Check out WhatRemovals' Moving House Checklist here.
What Is A Pre-move Survey?

This could be one of the first few things your moving company will suggest to you. Because no two moves are the same, removals companies want to have enough knowledge about your items to come up with a custom plan. They need to do a top-to-bottom assessment because they would like to get things right. And you would like that, too.
A pre-move survey can happen either virtually or in-person. Usually, an experienced estimator will go to your house to discuss your requirements before they write a fixed price quote. They will take a look at your furniture and other items to determine the volume and the equipment to be used. If the house you're moving to is not that far, they can also go there to check the property. If you live in London and planning to move to nearby towns, you may check out our London removal partners. You may also check out removal companies in Liverpool, Manchester, Bristol, Birmingham, and many more cities
During the pre-move survey, the surveyor will assess the route and the parking at your residence. They will also estimate the duration of the move based on the number of items to be transferred.
Is A Virtual Pre-move Survey Advisable?

There are several reasons why an owner won't choose an in-home move consultation. They can request to do self-surveys instead and give the moving company a list of their goods and other service requirements.
They can also choose to have a digital or virtual pre-move survey. Through a video call, the surveyor can direct the client around the house. It may not be as thorough as an in-person survey, but it can save time for both the mover and the client. The surveyor then can get a sense of the space and will have a less margin for error compared to self-surveys.
Do I Really Need A Pre-move Survey?
Yes, you do. To ensure your moving day will go smoothly, it's important that you provide accurate information to your moving company. And what better way to be accurate than have them take a look at your household items? It's also better to have a personal interaction with your mover to establish trust.
Pre-move surveys are usually free. With pre-move surveys, you will get an accurate, fair, and detailed quotation of the removal costs.
With pre-move surveys, the moving company can check the route for narrow lanes, low bridges, traffic flow, and other factors that can affect the duration of your move. Based on the information they'll get from the surveying both the collection and delivery address, they can decide which vehicle is best to use.
If you're set to do a pre-move survey, these are essential things to remember:
1. Make your items accessible so that it's easier for the estimator to measure them. Place your stuff in convenient locations in your house.
2. Confirm with the moving company beforehand if you have fragile or valuable items that need extra care. That way, they can prepare special crating or packing materials for these goods.
3. Ask questions! Don't let any vital information be left unsaid. It's essential to be clear on what services you want your mover to provide, such as packing and inventories.
4. If you are planning on conducting a self-survey, then you must know that doing so may result in unexpected additional fees. It would be better for you to go through your stuff together with your professional mover. That way, you can be on the same page regarding the requirements and cost of the removals job.
Ready To Book A Pre-Move Survey?

Get tailor-made moving plans from our partner removal companies in your area. Through WhatStorage's online platform, it's quick and easy to get quotes from the best movers in town! We only partner with verified and trusted movers, so you are sure to have professionals assisting you on your big day. Just enter your postcode, and you can find a list of moving companies near you.
In case you need extra space to store belongings you can't let go just yet, check out storage facilities through our website. For more helpful tips on your moving process, don't hesitate to contact WhatRemovals!
Compare Removal Companies Quotes
Get quotes quickly and easily from a removals near you.