Making the Move: 9 Essential Questions to Ask Your Removals Company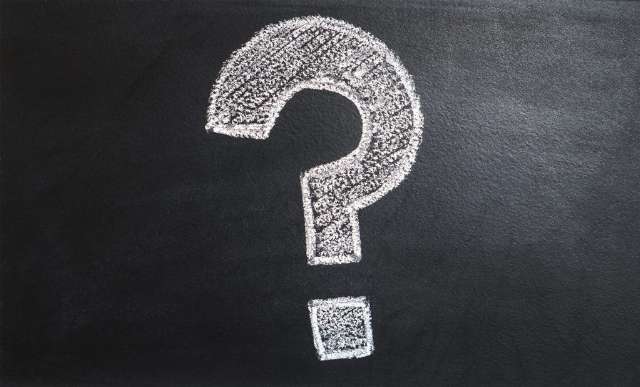 With hundreds of removals companies in the UK, how do you know you are choosing the best moving company for your moving day? By this time, you've probably found a few service providers with great offers. You've browsed through the Internet reading countless customer reviews and ratings but you still want to know these companies better.
Before you choose who to hire, here are some questions you can ask them yourself!
1. How long have you been in the business?
This might be the most telling information you can get from your prospect mover. If they were able to stay in business for several years even with a lot of competitors, that means they provide excellent customer service.
[cta removals-search]
Ask if they're properly licensed as well. Do they comply with the law? Do they have regularly trained staff or do they outsource workers? Are they a member of legitimate associations like the British Association of Removers (BAR)? Being affiliated with official organisations means the company has achieved high standards of professionalism and service.
2. What is included in your quote?

You don't want surprise charges, do you?
It's always best to have a clear knowledge of the package inclusions, as well as the fees that could pile up during the move. It could be a "heavy item" surcharge or additional fuel expenses. Remember to always ask your mover about these costs.
It's also important to clarify if the packing service includes dismantling and purchasing of packing materials, as well as organising permits.
To understand how removals costs are usually broken down, check this out.
3. When do I pay?
Once you have a clear idea of the moving costs, you should know when and how to pay. Removal companies have different payment terms and methods–just choose what works best for you. 
Movers usually offer insurance coverages, so better enquire about that to keep your items secure.
4. What are the DON'Ts of your removal services?
Are there items that can't be in their vehicle? Most of the time, local and interstate movers prohibit flammables, paints, acids, and corrosives. Some also have weight restrictions. So before you hire a removal company, check first if they will allow your stuff loaded and moved to your new location. Check removals in London, Bristol, Liverpool, any many other towns with WhatRemovals. Choose your preferred company and send them an enquiry!
5. How big are your vehicles?

Two of the most common moving fails are damaged furniture and delicate possessions breaking. Wardrobes are usually a headache, followed by fragile items like vases or mirrors.
It's essential to know what kind of vans and lorries the removal company is using so you can rest assured that your household items will fit inside and won't get any damage.
To get an idea on how moving vehicles are sized, here is WhatRemovals' van size guide.
6. How long will it take to finish the move?
There are several factors that can affect the duration of the move. It can last days or even weeks depending on the weather, complexity of the job, distance, and holidays.
Roadworks can also cause delays especially if the movers have to take a longer route. Aside from these factors, the number of items including those that need dismantling and rebuilding can determine the time it will take to finish relocating.
7. When will you conduct a home removals survey?
A survey is one of the most critical events, pre-move. The removals company can look at the items personally to come up with the best procedure for you. These professionals can assess first hand which items are the easiest and hardest to pack and unload. That way, they can decide on their schedule so they can give the best deal for you.
8. Do you offer storage services?
A lot of removals companies offer storage facilities as well. Are you decluttering or downsizing? Is the garage at your new place still under renovation? In case you have items you can't move or let go just yet, you can ask the company if they can store them for you.
9. Do you need help?

"Is there anything you need to know? Do you need help?"
By asking these questions, you're not just making the task easier for the movers. It's also for you, too. If there's a way for you to make the process less expensive or less of a hassle, don't hesitate to volunteer!
It's never a bad thing to ask questions. The more you know, the better. You'd want as few problems to arise as possible. The more you communicate with the moving company, the fewer difficulties you will face.
Once you choose a removal company, keep the cooperation and coordination going. That way, your move will be less stressful for everyone.
An important tip: make sure that all provisions are official and in writing. Good luck to your moving day!
To find the best removal companies for you, check out WhatRemovals' list of partners within the UK. We have cheap removals in Birmingham, Manchester, and many more locations which you could check out. All you have to do is enter your postcode and find the best movers near you. After you enter your removals needs and requirements in our search platform, we can match you up with the best movers that can deliver the service you need. You can browse and compare free quotes in no time! 
Compare Removal Companies Quotes
Get quotes quickly and easily from a removals near you.