A Comprehensive Guide For Moving In Later Life: Moving Tips For Seniors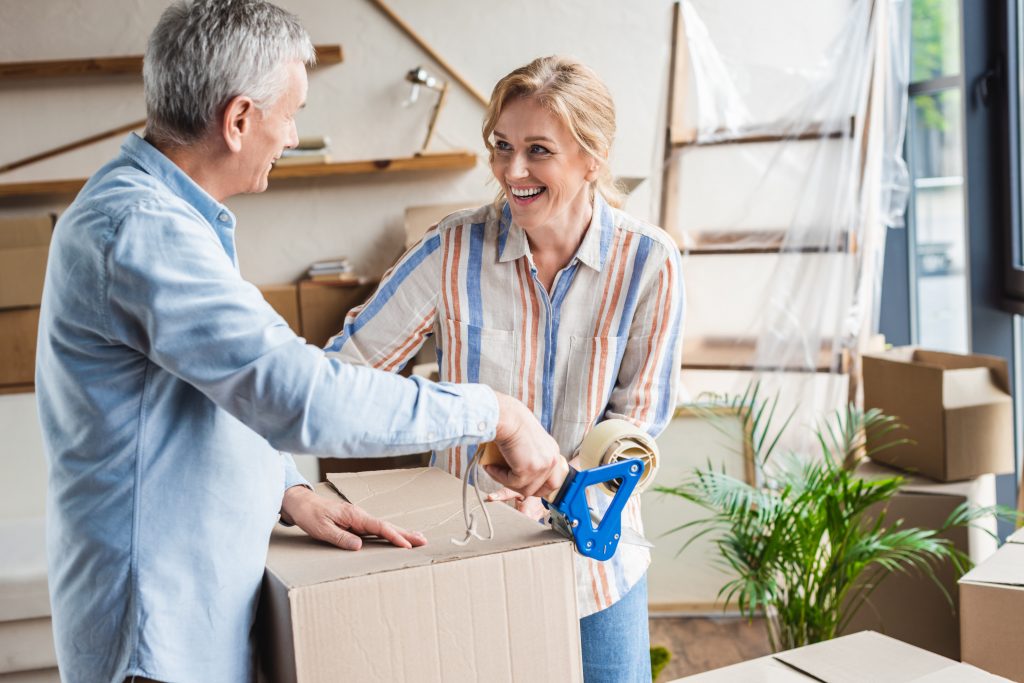 Often, people believe that growing older rids you of many of life's nuisances, like the frustrating and stressful process of moving house. However, there are still many reasons you would need to relocate, even when you are in your golden years. This includes downsizing or moving into a smaller home, going into senior living or moving into an assisted living community, and moving to a house closer to other family members.
Regardless of the reason, though, moving house as an older adult will be much complex than how it already is. After all, the challenges of moving are made worse with the physical limitations that come with ageing. Moreover, it can be challenging to let go of the home and belongings that you worked hard for and have grown attached to over the years.
Here at WhatRemovals, we believe that no matter who you are or how old you are, it is vital that you have a great moving experience. Therefore, to help you out, we have gathered various moving tips for seniors that you might just find helpful when you are planning on relocating.
Top Moving Tips For Seniors
Determine The Feasibility Of Your Move
Before anything else, you must figure out if moving house is something you truly want or if you're just planning a house move for the sake of it. You must also look into your physical capability to relocate. Would an existing medical condition or any mobility issues prevent you from conducting such a move, or would the entire moving and packing process take its toll on your health?
It is also essential to determine these things as early as possible. You have no choice but to move houses. That way, you and your family members can make the necessary adjustments and arrangements to make the move as easy as possible for you.
Seek Out The Support Of Your Family Members
Because moving can truly be an emotional endeavour for you, it will be beneficial to have the support and guidance of at least one family member throughout the moving process. They will be able to provide you with emotional support and help and any physical assistance that is required.
Remember that you must be upfront and communicative with your family members about the reasons for moving. This way, they will help you better prepare emotionally for such a significant change in life.
Do remember, though, that they are not there to make any decisions for you. Instead, they will be there to provide you with support and guidance and help you make the right decisions for yourself.
Prepare Yourself Emotionally For The Reality Of Moving
As already mentioned, moving house, even when it's for the best possible reasons, can be an emotional transition for seniors because they are likely attached to their homes and everything about them, like their neighbours, the neighbourhood and more.
Therefore, you must prepare yourself emotionally for relocating, so there are no surprises down the line. This includes getting your affairs in order before moving to make sure everything will be taken care of when you finally move out of your old home and into a new one.
Do A Lot Of Research
Research is a crucial part of any house move. This is true whether you are a senior or not. However, seniors should be particularly diligent and thorough when researching options for the move and what to pack and what to leave behind.
If you are not sure about the next step for you, this is also the time for you to determine if you are much better off moving into a smaller house close to family or to one in a retirement community. There are, after all, many benefits to both options. Moreover, you will find that nursing home or assisted living, moving cross-country, or even moving overseas are options that could be on the table for you.
Meanwhile, if your moving destination is already out of the question, researching your new community or area is the next step for you. After all, knowing what is in store for you and what the new environment offers will only make the relocation experience more pleasant.
Hire A Real Estate Agent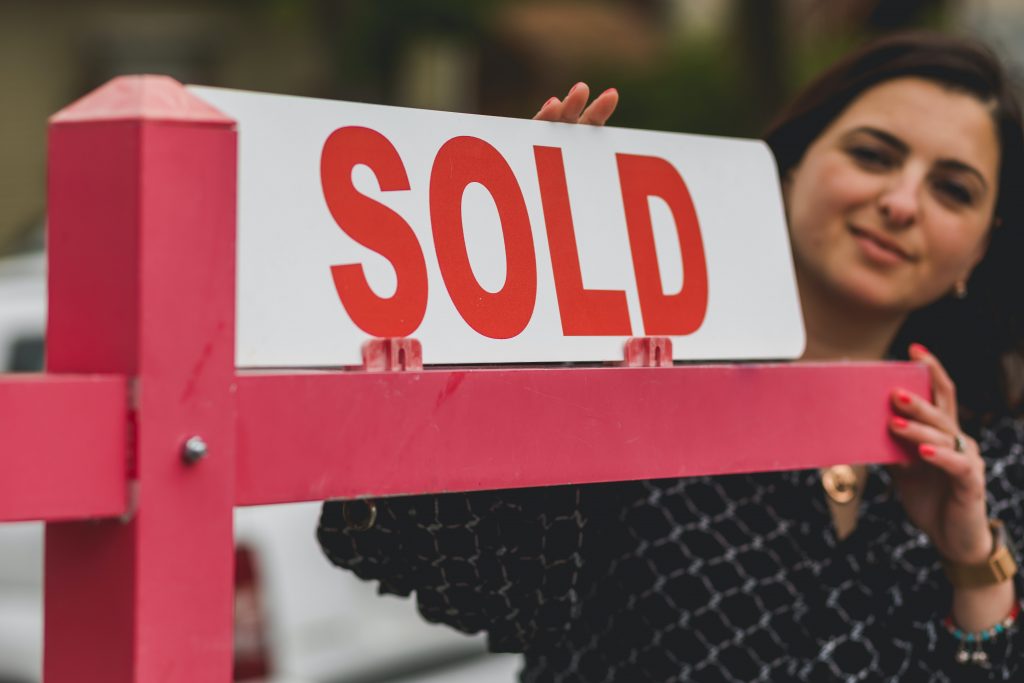 If you are planning on moving into your own home, a real estate agent will be able to help you find the perfect property and then offer their services when it comes time for you to sell your current home.
This will allow them to show off all of the different benefits that this new location has. They will also arrange a convenient viewing time with potential buyers so that you do not worry about unwanted interruptions during the process.
In addition to this, they will also help you with various other aspects of your sale and purchase, such as negotiating and closing up any paperwork.
The agent should then offer guidance on which papers need to be signed by both parties before selling or purchasing a property to proceed smoothly without any issues arising.
Make A Comprehensive Plan For The Moving Process
Next, you must make a moving plan that is detailed, comprehensive and easy to follow. This is true for seniors as it is for everyone else. A well-planned move, after all, tends to go much smoother.
You will want to list all the things you need for your move, from any furniture or appliances you have to boxes and other packing materials. You may also want to schedule a time in which friends can come over with their trucks to help unload everything into the new home, as well as set up beds and put together the furniture.
Make sure that you list all of your medical information and any special needs you may have regarding a move, whether it is an ongoing medication or because of some type of disability. This way, no crucial details will be overlooked, and everything can go according to plan for everyone involved in this critical life transition.
Most importantly, though, this step is where you create a schedule and lay out a budget for the entire moving process. That way, you will manage the expenses of moving and anything that may come up and smoothly continue with your life.
Gather Your Medical Records and Take Care Of Your Medical Needs
One of the most important steps for anyone before moving is to make sure their medical needs are taken care of as well as possible. To do this, it is best to speak with a doctor about any new prescriptions, any medical issues that have arisen or a change in the dosage of current medications.
This will allow you to make sure all those needs are met before moving and provide some peace of mind for everyone involved with this critical life transition.
Downsize and Declutter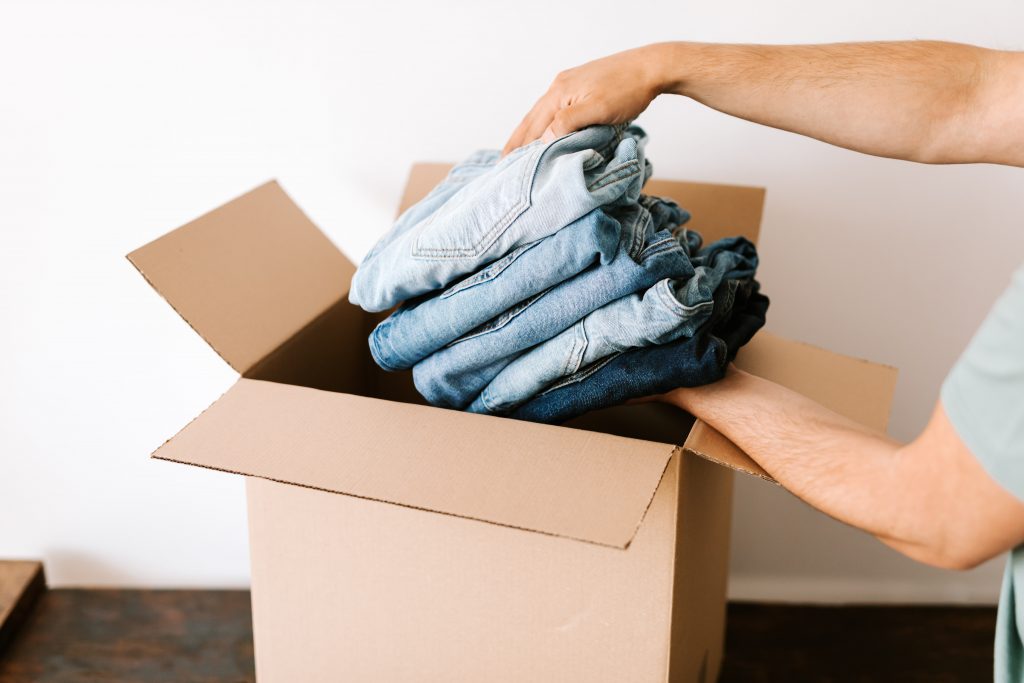 Once everything has been set and planned, then you may start sorting through your belongings to declutter. This goal is to pack up and dispose of all the things that you do not need anymore, either because they have been replaced by newer items or no longer fit your lifestyle.
This may be difficult for seniors who have collected a lifetime's worth of possessions, but it will also make your move much easier and faster when moving day comes if there is less stuff to pack up. Getting rid of items that are no longer useful and significant will also make it much easier for you to maintain a smaller, more manageable living space as you age.
If you have items that are non-essential but sentimental to you, you may also choose to move them into a self storage unit rather than taking them with you into your new home. That way, you can visit them anytime you want without feeling like they are taking up valuable space.
During this time, you must also ensure that you have thoroughly checked the expiration date on any food or medicine and throw away anything expired.
Give Yourself As Much Time To Pack As Possible
When you have reached the point when it is time to pack, this process should be taken delicately and with care. Many things can go wrong if you rush through packing up everything into boxes without taking your time for any of them.
First off, make sure that all items being packed belong inside a box or drawer. This is because it will make unpacking much easier when the time comes without having to search for that one item, especially if you have packed up many boxes and drawers full of things in a certain area or room inside your home.
Secondly, take care of any areas where there may be some dust on furniture and any other surfaces in your home. This is because the dust from these places can be carried around and placed into boxes of items that should remain clean for when you unpack them later on.
Third, make sure to check all drawers, closets or cabinets one last time before packing up to make sure there are not any leftovers or items you forgot about.
Fourth, see that fragile and valuable items like fine art and electronic appliances are protected from damage with some protective material (e.g., bubble wrap, packing paper) and placed inside a sturdy box.
Lastly, make sure to use plenty of protective covers for the furniture and other surfaces that will be coming into contact with boxes or bags during the process of packing to avoid any damage being done either before or after moving day has arrived.
Employ Professional Movers To Help You Out With The Move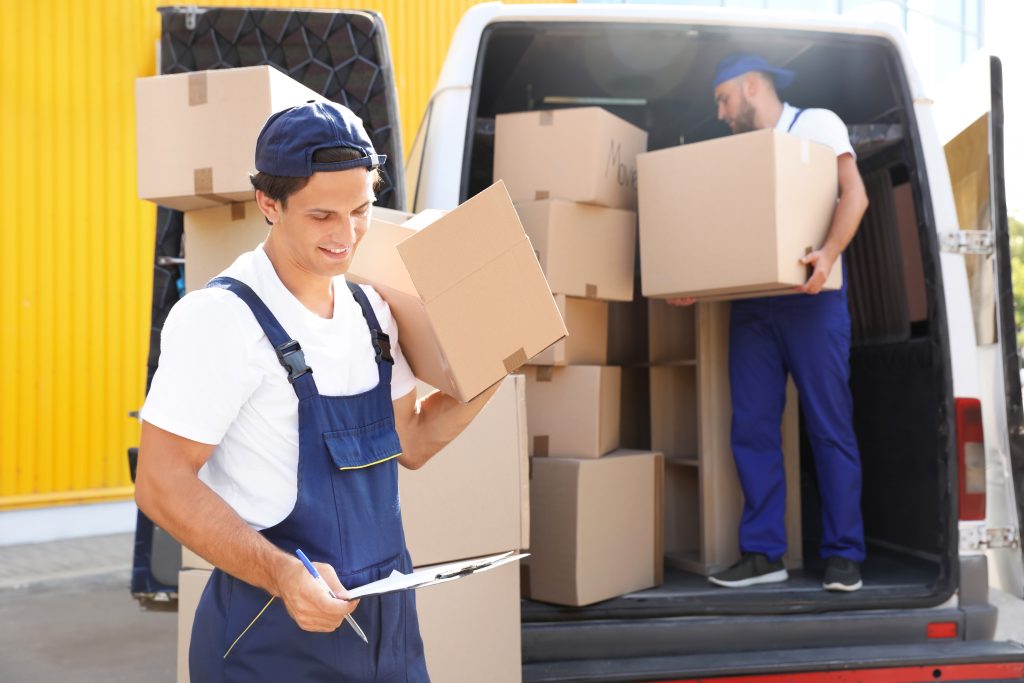 Next, hiring a removals company in your area can be the best way to move to ensure everything goes as smoothly as possible. Often, you can hire movers to help you transport your belongings from one place to another. However, some companies also offer all-inclusive moving services, including packing and furniture arrangement services on top of the usual.
This will allow you to focus on other aspects of your life and not have to worry about packing, lifting or moving things around for hours at a time.
Compare Removal Companies Quotes
Get quotes quickly and easily from a removals near you.
The best removals companies will also be able to provide you with some advice on packing up certain items so that they are not damaged either during the moving process or when it is time to unpack them in your new home.
Removals companies can provide you with the best price for your needs, and they will often be able to offer a variety of different packages that are catered specifically towards seniors who may require more help on moving day.
Moving companies can also come equipped with a spacious moving truck and various tools, such as ramps or lifts, making getting things in and out of the house much easier during the process.
If you are having trouble deciding on a removal company, it is best to look for one that offers free quotes and has a number of reviews higher than three stars per review, as this will give you some confidence in their skills and standards of workmanship.
Consider Hiring Other Professional Services For The Various Aspects Of Your Move
In addition to finding a moving company, it is important that you also consider hiring professional services for other aspects of your move. For example, a professional cleaning service may be hired to do all of the cleaning needed in your new space before moving and after moving day is over. This will ensure no worries about any dust or dirt being left behind on surfaces such as furniture, carpets or other items around the entire house during the process.
Another service may also include rubbish removal so that any old or unwanted items left behind can be disposed of properly.
In addition, you may hire a professional gardening service to help with exterior property maintenance and ensure everything is looking nice for when the time comes to move out. This will allow you to focus on other aspects of your life without worrying about taking care of this yourself.
Be Patient With Yourself While Settling Into Your New Home
Lastly, while settling into your new home, take the time to be patient with yourself. This is because it will most likely take you some time to adjust to living in a space that may not seem as comfortable or familiar as what you are used to at this stage in life. It can also feel like there's an adjustment period for caregivers too.
However, it is essential to remind yourself that this will pass eventually, and you'll soon find a new routine in your daily life. This can be helped by setting small goals for yourself about the things you'd like to do each day or by taking some time out for yourself.
Final Thoughts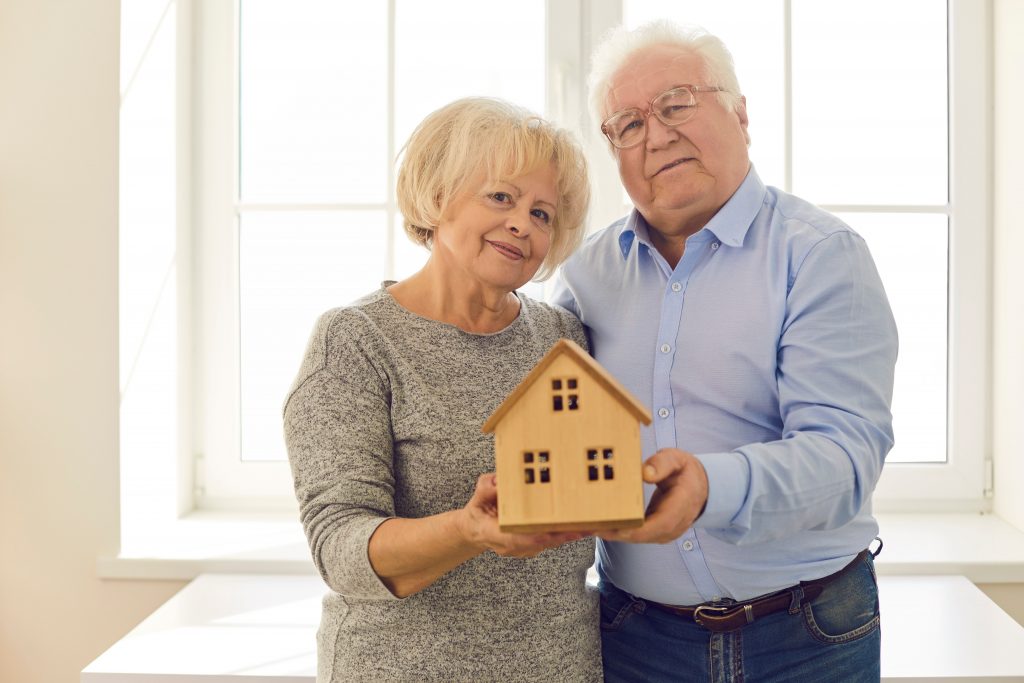 And there you have it! You're now on your way to a successful move. You will have to remember, though, that no house move is perfect. Struggles and problems will arise along the way. However, some patience and some positive attitude will surely keep this experience easy!
Meanwhile, for other moving tips like how to move with plants and how to move a washing machine, check out the WhatRemovals moving guide!
Compare Removal Companies Quotes
Get quotes quickly and easily from a removals near you.