Planning On Moving House? Here Are 8 Tips To Make It Less Stressful!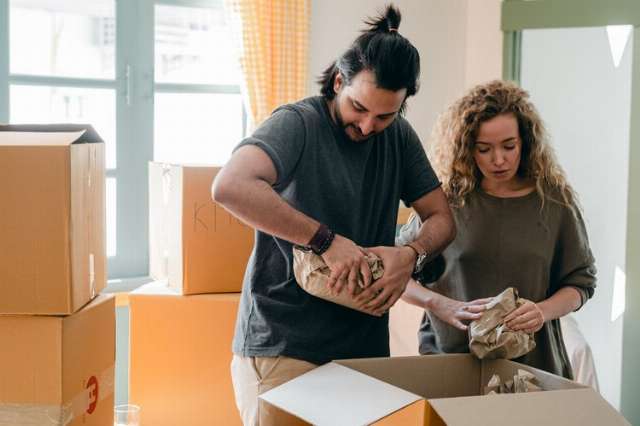 Moving house is one of the most stressful endeavours one can go through, no matter how many times you do it. Hence, you must know how to avoid the unnecessary stress that usually comes with moving houses. From thorough planning and organisation to careful decision making, there are many things you can do to get your moving process right. Below is a list of tips you may use to make your move as less stressful as possible.
Start The Moving Process As Early As Possible
Once you've decided that you are moving home, it would be best for you to start planning immediately. First, come up with the basics like your budget and schedule. If you want a headache-free move, start a moving house checklist right away. Take inventory of your belongings. This will help you determine the moving date, how much time you need for packing, and how much money you should set aside for moving costs. Need ideas on how you can save money during your move? Check out this guide!
Compare Removal Companies Quotes
Get quotes quickly and easily from a removals near you.
Save Money
Using a moving house checklist and thoroughly planning your move can go a long way in terms of easing the stress, especially when you're moving under special circumstances such as when you are pregnant or disabled or are moving with the elderly, children, or pets.
Hire A Removals Company
You could always do the move yourself, but most of the stress that comes with moving house is usually a result of how physically demanding it can be. So, to relieve yourself of that stress, it would be wise for you to hire a removals company.
A removals company provides moving services to help you make sure your moving day goes as smoothly as possible. They can even provide you with the full package of moving services, which means you can hire them to do all of the hard work and heavy lifting, namely the following:
– Packing materials acquisition/provision
– Dismantling and packing your belongings
– Loading and unloading
– Transportation
– Unpacking and re-assembly
– Removals storage
Hiring a removals company is the best course of action, especially when you have many valuable and precious items you want to keep safe. After all, by hiring a removals company, you are entrusting your belongings to the capable hands of experienced movers and packers. They can even help you with the relocation of delicate and difficult-to-move pieces of furniture such as pianos, washing machines, delicate art, antiques, mirrored furniture, and many more!
If you're worried about removals costs, then you should know that it isn't always as expensive as you think! With many factors playing into how your move is going to be priced, you can trust that you will only be charged a fair amount. Here is a breakdown of how removals costs are computed.
Meanwhile, if you are going for a smaller-scale move, you may choose to hire a man with a van instead. Check out how man and van prices are broken down here.
Before Anything Else, Declutter
Before you start packing, it would be ideal for you to go through all your stuff and declutter. Decide which items you want to sell, donate, throw out, or put in self storage, as this will not only make the task of packing much easier but also help save time and keep your moving costs down. A decluttered house also attracts more interest from buyers, which can help you sell your house fast.
If you do end up selling some stuff, you may use the money you've earned to either purchase one thing you need for this move, throw a goodbye party for you and your friends, a housewarming party in your new home, or fund a portion of your move!
Create A Packing System That Does Not Disrupt Your Daily Routine
Packing in advance is a way to make sure your house move is not too stressful. This is because instead of rushing and trying to get everything done with little time to spare, you can take your time and finish your packing at a relaxed pace. If you do this, though, make sure to adhere to a regular packing schedule and see to it that you are allocating more than enough time for it to be finished before moving day.
Aside from your packing schedule, how you pack and which items you should pack first, should also be taken into consideration. To make things much easier, start with a room or area of the house which you use the least. You may begin with your spare bedroom, the attic, the garage, or even the closet under the stairs. Make sure to leave open the drawers, cupboards, and cabinets you've already gone through to ensure you're not leaving anything behind.
Pack everyday and essential items last, as you do not want to find yourself scrambling through already packed boxes searching for items you shouldn't have packed early, in the first place. Speaking of essentials, you will want to pack your necessities (i.e., phone chargers, keys, IDs, wallet, medicine, toiletries, a set of clothes, etc.) into a separate bag which you can carry with you on moving day. These are items you will want access to before you start unpacking those boxes.
Also, make sure to label each box you seal as you go along. You wouldn't want to get confused and stressed while unpacking everything in your new home!
Here's a comprehensive list of packing tips for moving house that you will also want to check out.
Arrange Your Utilities As Early As Possible
It would also be worth making sure that your utilities like gas, water, electricity, and internet connection are set-up in the new house before you even move in. It will save you a lot of stress and more importantly, it will ensure that you can immediately settle and relax in your new place.
Get The "Boring" Stuff Out Of The Way ASAP
While it may seem boring and tedious, there are many documents, paperwork, legal requirements, and errands that you will have to take care of when you move. Here is a list of items you should take care of as soon as possible:
– Legally change your address
– Update details on your IDs (including drivers license), if necessary
– Divert your mail, billing statements, and subscriptions to your new address
– Create a new council tax account at your new local authority if you are moving to a new area.
– Register to vote if you are moving to a new area
– Get any bank and health care records updated and transferred, if necessary
– Change your pet's microchip and collar details
– Ensure your new house is insured
– Move your TV license
– Apply for a parking permit if necessary
Getting these out of the way ASAP will give you more time to settle in and get used to your new home.
Check Out Your New Area Before You Move
People often find themselves being stressed and anxious during the transition period between homes. One way you can deal with this is by exploring and getting to know your new neighbourhood. Find out what shops, restaurants, and pubs are best for you to visit and support. If you are moving to a new city, you will also want to read up on your new location to find out more about its culture. Make friends as soon as possible. They'll make your transition easy and smooth.
Meanwhile, if you can get access to the new place, use the opportunity to take lots of photos of the house and every room in it. That way, you can thoroughly organise the space planning, interior design, and even any modifications you will want to make.
Take It Easy
While moving is innately stressful, it is also vital for you to ease up on the pressure and stress you put on yourself.
Your plans, timeline, and moving house checklist are there to make the move less stressful, that's for sure. However, things will not always work out as planned. So, if you find yourself needing to modify some items on your list or schedule, trust that everything will be alright!
Your move is not going to fall apart just because of a few mishaps. After all, no house relocation is ever perfect!
Compare Removal Companies Quotes
Get quotes quickly and easily from a removals near you.