Everything You Must Know About Moving House: Answering The Most Common Questions!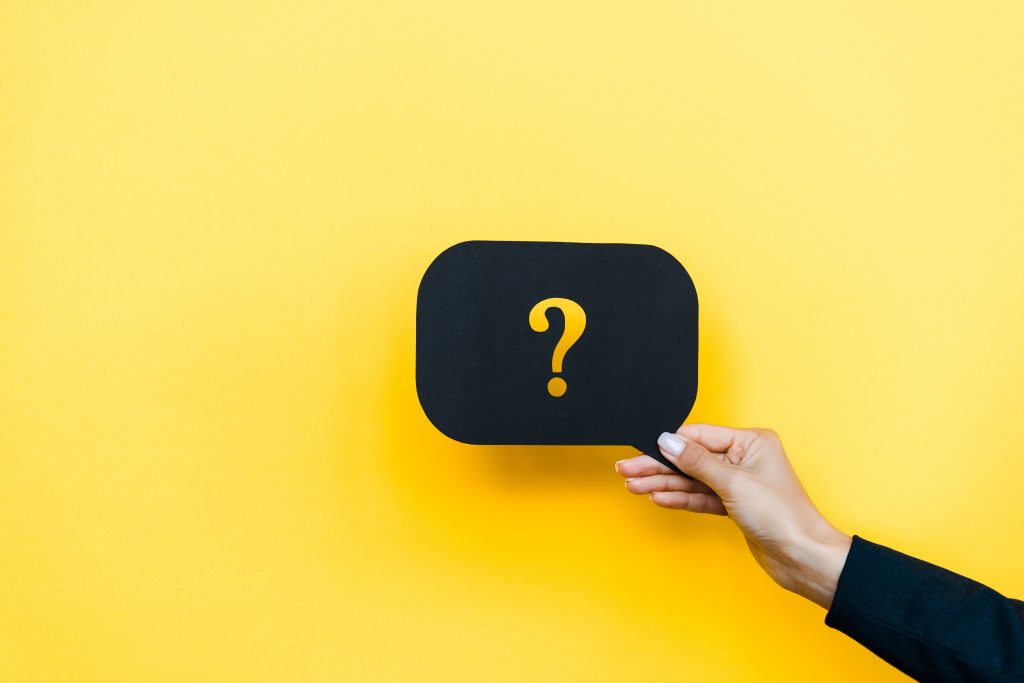 Whether you're a moving house veteran or moving out of your parent's house for the first time, there's no denying that there's probably still a lot of things you don't know about the intricate and exciting art of moving house. After all, there are so many aspects to consider and bodies of knowledge that it can be hard not to feel like you're in uncharted waters.
The truth is that most people don't know anything about moving house. And that's okay! You're not the only one, and there are plenty of resources out there to help you along the way, no matter how much experience you have in this field already.
If you need a bit more guidance when it comes to all things related to moving house, then this article is here just for you.
Here are some common questions about moving houses answered!
13 Most Commonly Asked Questions About Moving House
What Do You Need To Do When Moving House?
From setting a moving date, coming up with a convenient schedule, and laying down the budget for your moving costs to finding the best place to live, there are a lot of things that one must accomplish when moving house.
To keep better track of these tasks, though, the best thing you can do is make use of a moving checklist. This will help you stay organised and avoid forgetting anything important. A moving checklist outlines all of the tasks that need to be completed, and this includes packing your things before moving day and unboxing them at their new destination.
While there are many moving checklists available online, though, you will want to make sure to modify your checklist how you see fit. This will allow you to create a personalised moving checklist that is best suited for your needs.
How Many Days Should I Allot For My Move?
Ideally, you should set aside at least two weeks for a house move. This will give you enough time to plan for your move and stay on top of all the tasks that need completing. However, if this timeline is not feasible for one reason or another, it's essential to allocate enough days to complete everything as efficiently as possible.
What Is The Best Time To Move House?
Moving is a time-consuming process, so it's essential to keep an eye on the calendar! Depending on when your lease expires or if any other deadlines must be met before moving day arrives. Determining the best time to move out is as simple as looking at your calendar and finding a window of time when you will be able to pack, prepare for moving day, and then unpack all in one go.
You must remember, though, that some conditions could make any move more difficult or expensive. Some of which include weekends, major holidays, the winter season, and many more.
Do I Need A Lot Of Money Before Moving House?
Relocating can indeed be an expensive endeavour, so having a decent budget for one will almost always be more than ideal. This is because the process of moving often includes several expenses, and some are more costly than others. Here's a breakdown of the cost of moving house.
The first expense to consider when planning a house move, for example, will be the cost of hiring movers. This can vary depending on what type of home you have and how much stuff there is to move from your old place to your new one.
You will also have to set aside some money for packing materials, packing boxes, and any other items that you might need to buy. For example, it's always ideal to have some bubble wrap handy if there are fragile things inside your home or if you're looking for ways to pack furniture more effectively.
The next thing on the list is gas money! You'll want to make sure that you have a little bit of money for the gas needed to get you from one home to another.
Another major expense that is often forgotten about is storage fees. This can be a costly addition to your budget if you don't plan ahead, so always remember to take this into consideration before moving day arrives!
If you are buying or selling a house, you will likely need to have money for the mortgage or property fees.
Lastly, you will want to remember to set aside to account for any miscellaneous and emergency expenses that you may encounter throughout the move. Having this on hand is crucial as you never know what might happen!
Despite all these expenses, though, you'll be glad to know that there are several things you can do to save money when relocating.
Do I Need To Hire A Removals Company?
A removals company is not really necessary when moving houses. However, it can help make the process a little bit easier, and this will all depend on what kind of removal service you are looking for. Here is a list of all the Services A Removals Company Can Provide You With.
For example, some removals companies offer packing services and deliver your things to their new destination. If you're not an expert at these types of tasks or would rather not do them yourself, then this could be a good option for you.
On the other hand, if you have some friends and family who can help with packing and transporting your things, that will also work! The last thing is just having enough time and energy and planning ahead so that there isn't any unnecessary stress during this process.
The best part about hiring a removal company is that you won't be charged absurd amounts on removal costs. Instead, these companies will compute the cost of hiring them based on the different factors surrounding your move. This includes the distance between your old place and your new home, the size of your house and the number of rooms in your home, the difficulty of your house move, and any additional removals services you choose to avail of for the big move.
Compare Removal Companies Quotes
Get quotes quickly and easily from a removals near you.
If this is something you are considering, you must remember the following tips about hiring a removals company:
Always remember to check multiple price quotes to make sure you are getting a fair deal.
To ensure the free quote provided to you is accurate, make sure your prospective removals company conducts a pre-move survey at your home. After all, this will give your prospect movers a chance to look around and understand your specific moving requirements.
Also, try to work out a better deal if your move is outside of their regular service area and remember that these companies can only carry so much at one time! If they're overloaded or overworked, then this might mean problems for you in terms of costs as well.
Is There A Correct Way To Pack My Stuff?
The truth is, there is no correct way for you to pack your belongings when you move into a new home. However, there are a few things that you should try to remember for this process to go as smoothly and stress-free as possible.
Typically, the first thing is making sure that everything has been labelled, so your items don't get lost during transit. You can do this by using different labels or stickers on each box of belongings you place in the removal van. You can also consider using labels on individual items to make this process a little bit easier!
Another great tip is packing heavier objects towards the bottom of your boxes and lighter things like clothing at the top. This will help ensure that all of your belongings are neatly packed into each box without any heavy objects on top of the lighter ones when you get there.
Another thing is to be sure that you only pack one item in each box, so it's easier for your movers or helpers to carry them around and put things in their proper place when they arrive at their destination!
Got some more questions about packing? Maybe this collection of packing guides can help you out!
Who Should I Notify When I Move House?
The answer to this question depends on your personal preferences and the kind of things you are used to doing. For example, if you have a car loan or lease agreement, you need to call them up to ensure that they know about your change of address! You must also make arrangements at the post office for all your incoming mail will be forwarded to your new address.
If you have a bank loan or other type of financial agreement, then it's essential to go ahead and call them up as well in order for them to know when you'll be vacating the property! In addition, if there is any service provider who needs to be notified of your new address, then you should call them up as well so they can update the information on their records.
You must also update any legal IDs you have before you move. For example, if you have a valid driver's license or passport, it is important to let them know about your new address to send the documents back to you!
Additionally, you will want to notify companies where you currently have subscriptions and services so that they have your new address and provide you with the things you need.
For those who have pets that have tracking microchips or collars, then it will also be best for you to update the details in them during this time. It is crucial that they can be found and returned to you if they ever get lost in the future.
Lastly, why not inform your friends and family when you update your address? After all, they're the ones who will be worried about you when they don't hear from you! Read more about changing your address here.
What Should I Do With Food Before My Move?
It's essential to ensure that any perishables in your refrigerator are either transferred into a cooler with ice packs or put inside containers and then frozen. This is because there may be some delay before you're able to use your refrigerator again when you arrive at the new home.
It is also a good idea for you to not bring any food with perishable ingredients during this time, such as eggs or raw meats, because they may spoil before you've had a chance to cook them! Lastly, it would be in your best interests if you wrapped up all food items and put them in the freezer or fridge before your move.
Do I Need To Get Removals Insurance?
This all depends on what you're moving and how much it's worth. It can be a good idea to get removals insurance if anything being moved has been deemed valuable by the company or person who owns them. If there are any risks involved during transit, it would definitely be in your best interest to invest in this type of insurance!
What Should I Wear When Moving House?
It is generally best to wear something comfortable when you are relocating because there may be a lot of heavy lifting involved. You will also want to avoid wearing any noisy clothing or shoes that can make things difficult for your helpers, so it's important to pack them away in the bottom of your boxes.
Should I Clean Up My Old Place Before Leaving It?
When you're moving house, it's important to remember not to leave any mess or clutter behind. If you do so, then there is a high chance that your belongings will be lost! Therefore, make sure that everything has been cleared out and put in the appropriate boxes before vacating.
Moreover, if you are leaving a rental home, you might need to hire end of tenancy cleaning services to get your deposit back!
What Is The First Thing To Do Upon Moving To A New House?
The first thing you should do after moving to your new place is unpack and get settled in. It may seem like a lot of work, but it will be worth it when the time comes for you to settle down into home life!
It doesn't even have to be all of your belongings! For example, you may choose to unpack your essentials and basic household needs first and then slowly unpack everything else as you get settled in. That way, you won't feel overwhelmed!
What Should I Do With My Old House After Moving Out?
You should make sure that any of your belongings left in the house will be moved to your new home. This is because you don't want any of these things to get lost or thrown away before you have a chance to come and pick them up!
It's also crucial for you to make sure that nobody can enter your old address, so either change the locks on all doors and windows or make sure to turn over the keys to the new owner, landlord, or even your estate agent.
Final Thoughts
When you've finished reading this article, I hope that it has helped answer any questions you might have about moving house. If anything is still unclear, be sure to check out all the other packing tips and moving guides on the WhatRemovals Blog!
Compare Removal Companies Quotes
Get quotes quickly and easily from a removals near you.