Safety Tips For Moving In Bad Weather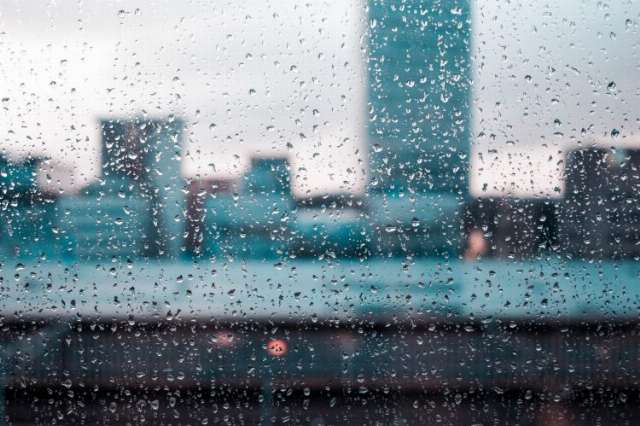 According to moving experts, the best time to move houses is during the summer, or at the very least, on a clear day. After all, the warm and dry weather will make your moving day more manageable and more pleasant. 
However, sometimes, for reasons including work schedules and end-of-lease dates, you just couldn't wait for summertime or when the weather forecast gives you the "all clear" to move houses.
If you've got no choice but to move houses during non-optimal weather conditions, then you should know that the heavy rain, snow, wind, or whatever else mother nature throws your way could potentially cause some complications to your moving process. Hence, it would be best if you kept in mind these safety tips for when you are moving in bad weather:
Compare Removal Companies Quotes
Get quotes quickly and easily from a removals near you.
7 Things To Remember When Moving In Bad Weather
Make The Necessary Preparations
If you think there is the possibility of rain or snow falling on moving day, make sure to continually check weather reports both in your point of origin and your destination. Once you have confirmed that bad weather is indeed on the horizon, then you will want to make the necessary preparations on your vehicle. Here are some things you can do to prepare your vehicle for the bad weather:
– Make sure your windshield wipers are in optimal condition. Replace if necessary.
– Clean your windows, windshield, and side mirrors. You will want to have a view that is as clear as possible.
– Check the pressure, tread depth, and overall health of your tires.
– If you are driving through ice or snow, you will want to make use of chains or snow tires. If you are moving during the winter season, but snow hasn't fallen yet, it would also be ideal for you to have these ready in your car.
– Find out if your car engine is in good shape. Make sure the brakes are working properly, too.
– Ensure you are using antifreeze coolant for your car. Regular coolant may not be able to withstand freezing temperatures.
Here are more things to plan for and take care of before the move:
– Get your utilities connected before you arrive. Heating and power are things you will want to have running once you arrive, especially when you are moving in bad weather.
– Have someone to help you watch your kids or your pets so you can focus on the
move rather than making sure they are warm and safe. If this is not possible, refer to our guides on Moving With Children and Moving With Pets.
– Make sure your mobile phones are fully-charged and programmed with the necessary emergency contacts.
– Prepare a pack with a first aid kit, dry clothes and footwear, a road assistance kit, and any prescription medicine you may have.
Account For Detours And Extra Travel Time
Come up with contingency plans as soon as you are sure you will be experiencing unsafe weather conditions. You will want to check out travel forecasts and traffic reports for the route you will be taking on moving day. Use this to plan your journey accordingly.
It is, however, advisable to have these plans in the back burner long before moving day. So, if you are in the early stages of planning a house move during winter or the rainy season, don't forget to put "Create contingency plans" on your moving house checklist.
Wear The Appropriate Clothing
When you are moving amidst bad weather, it is important for you to dress as appropriately as possible. Failing to wear appropriate clothing may result in injuries, common illnesses, hypothermia, or something similar.
If possible, it would be best for you to wear layers. Doing so will make it easy for you to layer up and delayer as the temperature fluctuates during the day.
Aside from wearing the proper attire, you will also want to make sure you have the necessary equipment to stay warm and dry. This includes umbrellas, raincoats, blankets, winter gloves, and scarves. It would also be a good idea to have some hot cocoa, coffee, or soup in an insulated thermos ready for anyone who needs to warm up a bit.
Keep Your Belongings Protected and Covered
Make sure your items are safe from getting wet or dirty during the move. After all, you wouldn't want to deal with costly repairs and replacement due to moisture and water damage. Some things you can do to protect your belongings are:
– Cover exposed, bulky furniture and items like your couch, dining table, and bed frame with plastic wrap to provide them with protection from the rain or snow. Seal the wrapping with packing tape to make sure they are completely dry.
– Add an extra layer of plastic wrap or bubble wrap around fragile and expensive items like collectors' items, art pieces, antiques, and the like.
– Prepare a rag or some paper towels which you may use to wipe down any item that gets wet or dirty. Failing to wipe these items down when they get damp or dirty may result in damage to your items.
– If anything still gets inevitably wet during the move, be sure to take them out of the box or plastic wrap to let them breathe and dry out. Doing this will also prevent items from incurring water damage.
Cover Up The Floors In Your New Home While Moving Your Stuff In
You wouldn't want to get the floors in your new house muddy and wet. So, before everyone comes into the home tracking mud and water, you will want to cover your floors with plastic, waterproof canvas, or thick pieces of cardboard.
Doing this will also prevent anyone from encountering accidents like slips and falls.
Consider Hiring Professional Movers
As already mentioned, moving in bad weather can be quite risky. To minimise these risks, you may also consider hiring a removals company to help you out on moving day. Here is WhatRemovals' Guide on Professional Moving Companies.
A removals company provides relocation services for those looking to move houses or offices. Aside from moving your belongings into your new home, you may also rely on them to help you pack, unpack, and arrange your furniture. Here is a full list of services removals companies usually offer.
They are experienced enough to ensure that your items are safe and secure, in spite of the terrible weather. And if you're worried about your belongings getting damaged despite their experience, you may always choose to purchase removals insurance for extra protection.
If you are not so sure about the cost of hiring a removals company, you may check out this guide. Think a removals company is too big for your move? You may hire a man and van instead!
Do remember that these tips for moving do not remove the risks of moving in bad weather. Your safety is always of utmost importance. That means if the weather is too bad for you to even consider pushing through with the move, do not hesitate to reschedule.
Meanwhile, if you are still determined to push through with your move, check out these tips on how to make any house move less stressful.
Compare Removal Companies Quotes
Get quotes quickly and easily from a removals near you.