Tips On How To Plan A Sustainable House Move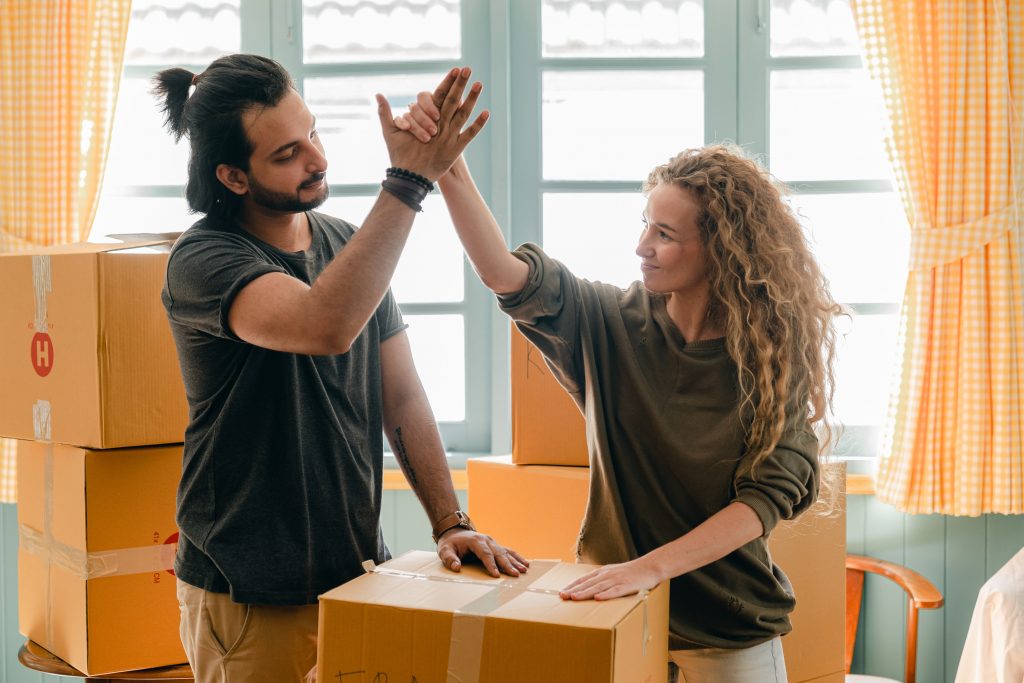 Moving house is one of the most stressful and expensive things a person can go through. Read about how much moving house can cost here. It is, therefore, understandable if your main concerns would be how to make your house move easy while also saving money in the process. However, while it is crucial that you find ways to save money and make the moving process much easier, it also wouldn't hurt to think about how much impact most moving house practices have on the environment.
You may be thinking, "Does moving house really have much of an environmental impact?" It does. Fortunately, though, there are many things you can do to make your move eco-friendly. Moreover, you will find that even the smallest actions can go a long way to help improve our environmental footprint as a society.
Below, you will find some eco-friendly moving tips which you can use to minimise the carbon emissions that come with moving house.
Best Tips On How To Make Your Move Eco-Friendly
Making your house move earth-friendly is not as tricky and complicated as it seems. Here are some tips you may find helpful:
Plan Ahead
Most of the time, we fail to consider the environmental impact of moving house because we are in a rush, trying to balance everyone's agenda, and we do not have enough time for such luxuries.
However, if you plan ahead of your move, you will be able to save money on the moving process while also considering how sustainable it is. You can learn more about saving money when planning a house move here.
Consider planning your house move with the help of this Moving House Checklist.
Find Ways To Reduce Waste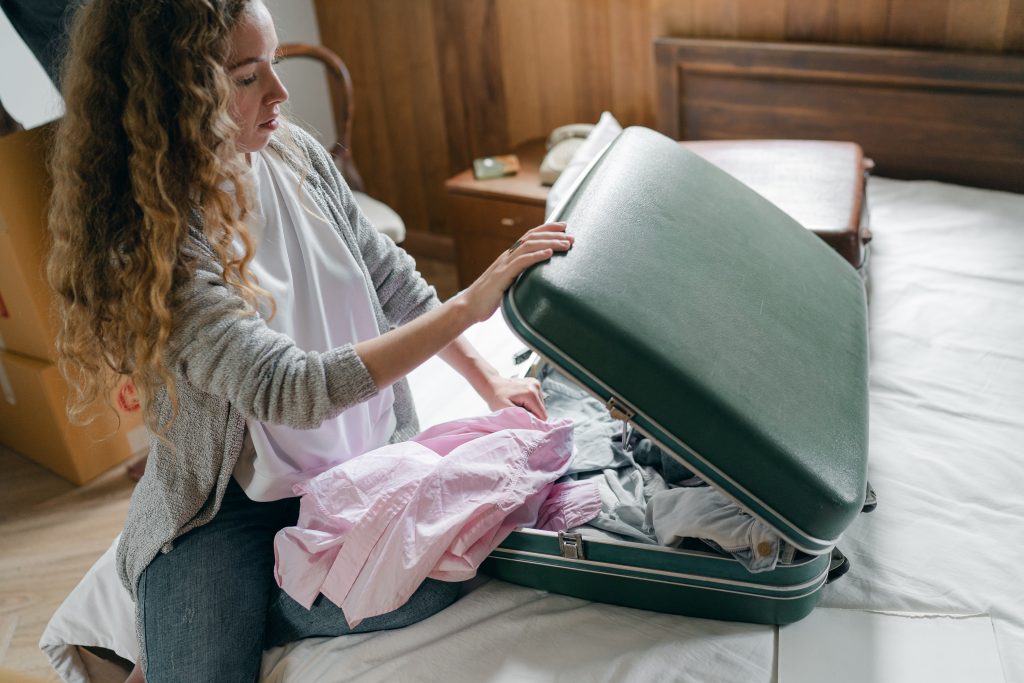 The next thing you must do is reduce the amount of waste produced during the moving process. This can be done several ways, but some simple tips include packing your belongings using recyclable materials such as cardboard boxes and newspapers. You may even opt to use alternative packing materials such as bags and luggage in place of wardrobe boxes, towels and linen in place of bubble wrap, and blankets in place of Styrofoam peanuts. You may also consider using free or recycled moving boxes instead of purchasing new ones. Also, make sure to pack thoughtfully. Try not to overpack boxes which will only lead to breakages and wasted packing material.
Here are more packing tips for you to keep in mind.
Do remember, though, that you don't have to eliminate the use of non-biodegradable or non-reusable materials altogether. For example, if you have fragile items or breakables that need to be packed to avoid damage, using bubble wrap is a much better option than risking breakages with no protection at all.
Read up on the Essential Packing Materials here. Meanwhile, here are some tips on What You Can Do With Cardboard Boxes After The Move.
Another way to reduce waste is to compost any organic material that is generated during the move. This includes food scraps, sawdust, wrap, and even your moving boxes. All you have to do is set up a compost bin in your new home so that you can recycle the soil whenever it is needed for use at home or in garden beds.
Meanwhile, if you have furniture or appliances that you plan on disposing of, find a way to get rid of them without necessarily sending them to landfills. You can do this by selling them to second-hand stores, arranging for a charity pick-up, or even giving them away to friends and family.
Be Energy-Efficient
Another eco-friendly moving tip is to be energy efficient both during your packing and unpacking process. Try not to use any machines that require electricity unless absolutely necessary as this will increase the amount of energy consumed in making your house move an easier one.
If you are using a moving truck, make sure that the engine is turned off when it is not in use. This will save on gas and reduce carbon emissions from the moving truck.
Look Into Hiring A Removal Company With Enhanced Environmentally-Friendly Vehicles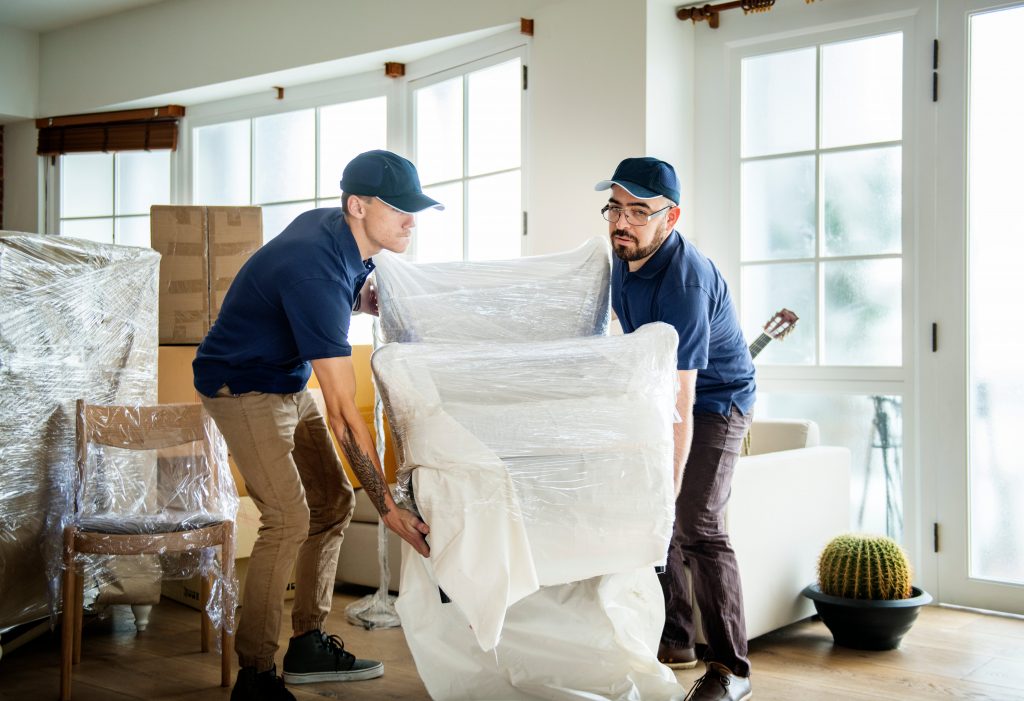 Speaking of moving trucks, it is also a good idea to hire removal companies that use trucks with enhanced environmental-friendly features. These include biodiesel, hybrid and electric moving trucks, which can significantly reduce your carbon footprint during the house move process.
If this is not possible, though, you will want to ensure that your moving vehicle won't have to make multiple trips between your old and new homes. This can be done by planning your move wisely, making sure your belongings all fit in the moving truck you avail, and ensuring that you have everything ready to go before the truck arrives.
Clean Your Old and New Homes With Green Cleaning Products
Cleaning is an important part of moving into a new home, but it doesn't have to be an environmentally-unfriendly process. Many green cleaning products on the market can help you clean your old and new homes without harming the environment.
You can also make your own natural cleaning solutions using ingredients like vinegar, baking soda, lemon juice, and essential oils. This way, you can still make your home smell pleasant without using harsh chemicals that will affect the environment and your health and well-being in general.
When it comes to cleaning supplies, opt for reusable items such as microfiber cloths instead of disposable ones like paper towels or sponges. Avoid products containing bleach and other harsh chemicals and look for those that are biodegradable or compostable.
Another great tip to consider while moving is making sustainable choices when selecting new devices for your new house. When we move houses, we often discard old things (including devices) and get new ones for the new place. When shopping for new devices, always prefer picking up power-saving or solar appliances such as solar cookers, solar panels etc. Taking small steps like these will lead to big changes.
Final Thoughts
As you can see, there are many ways that you can plan a sustainable house move. The key to doing so is to be proactive and thoughtful when planning your move in the first place instead of just hoping for the best during implementation.
By following these tips, not only will you do something good for the environment but also ensure that you can live comfortably in your new home without worrying about the effects of moving on the planet.
Compare Removal Companies Quotes
Get quotes quickly and easily from a removals near you.