6 Must-Have Packing Materials For When You Are Moving Houses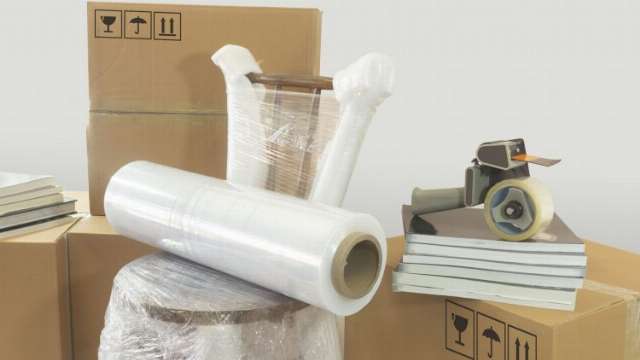 Are you getting ready to move to your new home? If so, then you probably already know that it's not an easy task. It sure is an exciting experience, though! But, no matter how excited you are for your moving day, there is still so much to prepare to make it successful!
Before your scheduled house move, the first thing you will need to do is to prepare and pack all of your belongings. Packing can take up a lot of time, so it is best to do it earlier. Trust us. Procrastinating will only make things more stressful than it already is. When packing, you are not only going to organise all your items, but you should also prepare the packing materials you will use to make things smooth and easy.
Compare Removal Companies Quotes
Get quotes quickly and easily from a removals near you.
How Important Are Packing Supplies To The Overall Success of A House Move?
During your relocation, it is always a good idea to have all your items packed to ensure their safety. The transportation of your belongings can get bumpy, so it is best to have it securely packed. Packing supplies are necessary materials for moving and once used properly, your possessions won't have to get lost or damaged.
Hence, it is crucial that you find packing materials with the best quality possible. A packing materials and box shop will have a wide array of packing materials available to you, and it can become too overwhelming, especially if you're unsure about which ones you actually need.
To help start you off, though, here are six packing materials that you will want to have ready on moving day.
6 Packing Materials You Will Want To Have On Moving Day
Packing Boxes
Cardboard boxes are vital for moving. They come in different shapes and sizes, which means they can accommodate almost any type of item you will want to pack. You can even use old cardboard boxes for your move, but of course, you have to make sure if they are still in good condition. Here is a Comprehensive Guide on Free Moving Boxes which you may find useful.
There are different types of moving boxes. The best type to use for moving houses, however, is corrugated cardboard boxes. Corrugated boxes have thicker walls and can be used even for heavy books, electronic products, and other fragile items. To know more about corrugated cardboard boxes, read here!
Speciality boxes are also useful as they are appropriate to use for specific and even breakable items. This includes mirror boxes, dish boxes, and wardrobe boxes. If you are moving blankets, clothes and shoes, you can use the original packaging they came with if you still have them.
Here is WhatRemovals' Buying Guide For Storage Boxes.
Bonus Tip: When using cardboard boxes, try not to load heavy items in large boxes since it will be harder for your movers to lift them. Individually pack them in medium to small boxes instead.
Packing Paper
Packing paper is the first protective layer for your fragile items. When you purchase the packing paper, make sure that these are ink-free to avoid getting stains on your belongings. If you are packing antiques and other collectible items, you will want to make sure your packing paper is acid-free as well.
You may use your packing paper as wrapping around your fragile items or as space fillers by crumpling it up and placing it inside a cardboard box. This will create a cushion that will block and absorb any vibrations inside or any impact made on the box.
Packing Tape
Packing tape is what you will use to seal the cardboard boxes that contain all your belongings. This seal is essentially what makes sure that everything inside the box will stay in place whether it tips or falls.
Packing tape is an essential packing material that you cannot pack your belongings without. With that, it is best to buy a few extra rolls for back up. When purchasing this item, make sure to get durable and heavy-duty packing tape. After all, the quality of the tape you use may well be vital to the safety of your items.
Permanent Marker and Labels
Packing household items is more than just putting things in boxes. You will also want to make sure you are organised so that you won't have to scramble and struggle for your items later on.
That is why permanent markers and labels are must-have packing materials. Knowing exactly what is in every box and what room it should be in will make the unpacking much faster and immensely easier.
You will also want to use colour-coded labels to indicate which room in the house the box should be in. Here are more tips on How To Label Your Boxes For Moving.
Bubble Wrap
Bubble Wrap is one of the most reliable packing materials for moving as it keeps your most prized possessions safe during transit.
The way to your new home is not always going to be smooth. With this, your items can be at risk due to the humps and bumps on the road. Now, to save you from stress, get some bubble wrap and cover all your fragile possessions with it. After, seal them with packing tape so it won't unravel during transportation.
When buying bubble wrap, it is best to get it in bulk since you will surely use a lot of this during your moving process.
Moving Blankets
Moving blankets are optional packing materials but are still essential if you plan to move breakable items to your new home. These will serve as a cushion and extra padding for your items during the moving process.
Moving blankets can be rented from your hired removal company. But, if you have any thick blanket, you can use that instead for your household items. Moving blankets can also serve as a protective layer for your furniture so you won't have to do it with packing paper or bubble wrap.
Where To Get Packing Materials For Moving
There are many places where you can get packing materials for moving. If you get lucky, you can even get packing materials for free!
Here is the list of places where you can get awesome deals:
Online Box Shops
Retail Stores
Local Removal Company
Small Businesses in your area
Friends and Neighbors
The best way to have a stress-free move to your new home is by investing in good quality packing supplies. Instead of just mindlessly putting everything inside the van, keep all your items secured in boxes to make sure none of them will get lost or damaged in transit.
Once you have all the packing supplies that you might need, you can now start packing your stuff. Meanwhile, if you are not too keen on the idea of packing your belongings yourself, you may hire a removals company to help you do the job.
Compare Removal Companies Quotes
Get quotes quickly and easily from a removals near you.