How To Pack A Computer For Moving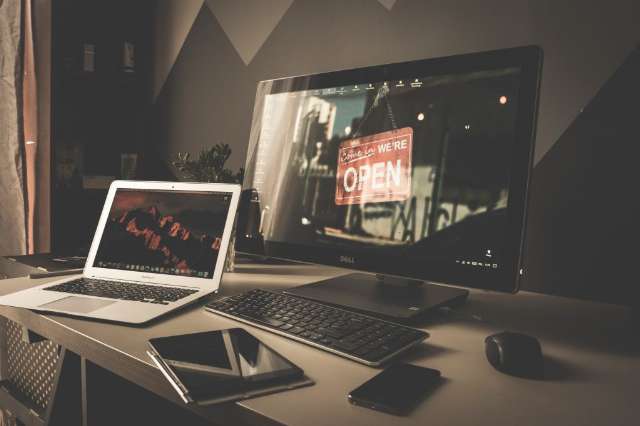 Relocating to a new home is never an easy task to do. It takes a lot of time to pack and move, and it might also require you to hire professional movers to save effort. Moving can also be a hassle when you are dealing with a deadline, or you're doing the moving alone. If you want to make your moving process less stressful, read this guide to get excellent tips!
This is not the only issue that you will need to deal with when you move to a new home, though. From packing your clothes to figuring out how to move a bed, there are just so many things that you have to worry about.
However, one thing that most people do not realise is how difficult moving electronic gadgets like computer desktops, computer monitors and computer towers can be. After all, with its sensitive and fragile parts, you will need to take a lot of precautions to make sure they are transported as safely as possible.
With that, we give you the best way on how to pack a computer for moving!
Before Anything Else. Back-up Important Data And Files From Your Computer
This step is vital to ensure that you may still access the information stored in your computer in case your desktop computer breaks down. To backup your files, you may transfer all of it to an external hard drive or upload it to the cloud.
Prepare Your Packing Supplies
Once you have backed up your files, you may begin preparing all the packing supplies you will need. Here they are:
Cardboard Boxes
If you still have the original box of your computer, you won't need to fret about getting a new box because this will do! However, make sure that your box is still sturdy enough to carry and protect your computer. Meanwhile, if you have lost the original cardboard box, grab some new thick cardboard boxes that will fit for your computer. You may also source for free boxes around your neighbourhood.
Bubble Wrap And Packing Paper
These two essential materials will efficiently protect your computer during the relocation. If you don't have this at home, you can get it at your local office supply store, moving company, or online. Check out WhatRemovals' Box and Packing Supply Shop.
The bubble wrap and the packing paper will keep your computer and peripheral devices protected from scratches or dents.
Packing Tape
When you wrap your computer inside the box, the packing tape will not only conceal the gaps, but it will also help in strengthening the edges of your box.
Styrofoam Inserts / Alternative Cushioning
The styrofoam inserts are included in the original cardboard box of your computer set up. If you still have this, packing your computer will be made easier!
If you have already discarded the styrofoam inserts, it is best to find alternative cushioning materials that are soft enough to absorb the vibrations of the vehicle while on the road. Some examples of alternatives for styrofoam inserts can be anti-static packing peanuts, old clothes, or socks.
Once you are aware of the two steps above, you can now go forward and read our moving and packing tips for your computer!
How To Pack Up Your Computer

Below are several step-by-step guides which you may use to pack your desktop computer, laptop computer, and any peripheral items you may have.
Guide To Packing A Computer Tower When Moving
1. Find an appropriately-sized cardboard box. Fill it up with a few layers of bubble wrap to serve as the initial cushion.
2. Wrap the entire midsection of the computer tower with bubble wrap. This will absorb any vibrations and sudden movements your computer may encounter while in transit.
3. Cover the bubble-wrapped computer tower with a large packing paper and secure the edges with tape so it won't open.
4. For extra protection, you may add another layer of bubble wrap to the mid-section of the tower to make sure it does not get damaged.
5. Carefully place the wrapped computer tower in the box.
6. Once you have placed the tower in the box, fill it up with cushioning material (e.g., old clothes, crumpled pieces of newspaper, or anti-static packing peanuts). Make sure to fill any and all gaps in the box.
7. Finally, you can now seal the box shut and label it as COMPUTER TOWER, FRAGILE.
Compare Removal Companies Quotes
Get quotes quickly and easily from a removals near you.
Guide To Packing A Computer Monitor When Moving
1. If the stand of your computer monitor is removable, detach it and pack it separately with packing paper and a bubble wrap.
2. Cover the computer monitor with several sheets of packing paper cautiously.
3. Make sure to protect the screen since it is the most fragile and delicate part of your computer monitor. To secure the screen area, cut out a thick piece of cardboard to the measurement of the entire screen and tape it over the screen covered in packing paper.
4. Next, get a sheet of bubble wrap and place it on the screen over the cardboard, and seal it with tape.
5. You can now carry the shielded computer monitor into the right size cardboard box. Once it's in the box, fill up the empty spaces with cushioning materials just like what you did with your computer tower.
6. After you pack your computer monitor for moving, seal it tightly with tape and label the box as COMPUTER MONITOR, FRAGILE.
Guide To Packing Peripheral Computer Devices For Moving
1. Initially wrap your peripheral devices individually with soft packing paper first, then bubble wrap to avoid any dents, scratches, and remnants of tape or glue on its surface.
2. After, you can now place them in a box, which you may then seal tightly.
As an alternative, you can always use the original cardboard boxes of your peripheral devices since it offers the best way to move and secure them!
Guide To Packing A Laptop Computer For Moving

As you move to your new home with your laptop, one convenient way is to use your laptop bag. All you need to do is insert your laptop and other devices. Make sure to fold the ac adapter and power cords and secure it with a rubber band before placing it in the laptop bag.
If you don't have a laptop bag, wrap the entire laptop computer with packing paper, and bubble wrap before you put it inside your suitcase, or moving box.
Now that you know how to move a computer for moving, you can now quickly move to your new home with no worries of forgetting or damaging your computer.
Ready to get a removals company? WhatRemovals can provide you with the best selection of removal companies in your area today! Besides, you can always check out our moving quotes to get an idea of our offers!c
Compare Removal Companies Quotes
Get quotes quickly and easily from a removals near you.