The Ultimate Packing Guide for Your Kitchen Gadgets and Electronics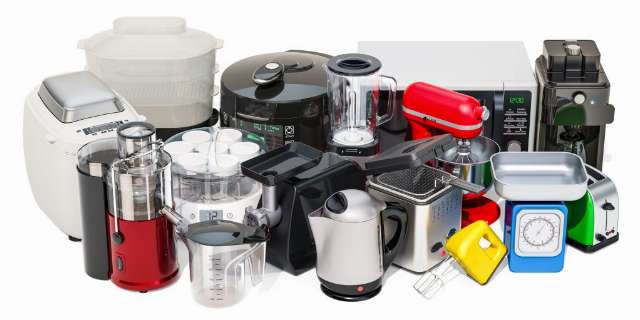 From pots and pans to that expensive air fryer you love using so much, the kitchen is not complete without all the gadgets and electronics that improve and make easy your culinary experience. However experts at Kitchen Capital advise, having a lot of these gadgets and electronics typically becomes a problem when you have little space, or worse, when you have to move homes. After all, you'll have to spend a lot of time packing them without increasing the risk of your items getting damaged.
Of course, there is always the option of hiring a removals company to pack your kitchen items and ensure that everything is done as safely and as securely as possible.
If hiring outside help is not an option, though, you can still easily avoid damaging your kitchen gadgets and electronics. This guide will tell you why packing your kitchen gadgets and electronics correctly is essential and will give you some tips on how you should do it. Let's get started!
Why Should You Pack Your Delicate and Expensive Electronics?
You might be wondering, "Why should I pack my kitchen electronics so carefully when I'm moving out?" If so, then let us tell you that we completely understand your confusion. Why not just put them in some bags and be done with it, or just put them in a couple of boxes together, right?
Compare Removal Companies Quotes
Get quotes quickly and easily from a removals near you.
However, packing them properly can be helpful in the long run! After all, doing so may actually save you from dire consequences like expensive repair costs or irreparably damaged goods. And so, to help you make sure that this does not happen, here are some tips you will surely find useful!
Tips for Packing and Protecting Your Kitchen Gadgets and Electronics
Provide Extra Protection For Your Items
Before boxing or packing any of your kitchen items into a box, you will want to cover them with an extra layer of protection. To do this, you will want to wrap your appliances with packing paper and packaging tape.
You may also add an extra layer of bubble wrap. This will provide your items with an extra layer of cushioning to make sure that nothing gets scratched or broken upon coming into contact with another object.
Use The Original Boxes
Remember those boxes that electronics came in? Yes, the ones you thought about throwing away. You may use those when packing your kitchen electronics for the big move. Not only will you be saving a ton of money, but you'll also be sure that you are using an appropriately sized box.
If This Is Not Possible, Find High-Quality Moving Boxes
If you no longer have the boxes, you can always choose to purchase some high-quality boxes.
However, if you do end up purchasing boxes for the job, remember that you cannot simply throw everything in the box and call it quits. If you do this, you may end up with broken pieces everywhere, and that's not something you would want to deal with.
So, if you have to store them in moving boxes that are probably too large for them, try filling in the gaps with crumpled newsprint or packing paper, so they do not rub on each other and get damaged in the process. Make sure there's not too much free space left in the box either because too much room for movement may cause your items to clash and break.
Pro Tip: If after the move you find yourself purchasing some new electronic kitchen equipment, remember to store your boxes rather than throwing them away. After all, they can prove to be very efficient in the safekeeping of your electronics.
Remove Batteries
Certain appliances in the kitchen use batteries as their power source. That being said, if you need to pack them for moving, you should consider removing the batteries.
You will change environments, meaning the temperature may be higher or lower than the one you're used to. Storage and weather could cause the batteries to corrode, thus damaging the electronics as a result.
Separate Loose Parts
If you are having troubles with keeping all those loose parts of your electronics in one place, here is one interesting solution for that: Place them in sandwich bags or any plastic baggie. They can be handy for holding any small parts of electronic items that you have to take apart but don't want to lose.
Label Your Boxes
If you use multiple boxes that look the same, it will be hard to determine which one contains the fragile objects. It's important to know this because otherwise, you may end up tossing the box around, thus damaging the item inside.
To prevent this from happening, label your boxes legibly and accurately. Aside from indicating which room in the house the box it will be going into, you may also categorise the items in the box or list down the items put in the box. Additionally, make sure to include a "Fragile" label for more fragile items.
This will help with the organization process, and you will also be able to keep your electronics safe and make the moving process faster. Another great solution is to use clear plastic bins. They're easy to use, and you will be able to see what is inside the bins in just a few seconds.
Take Photos for Insurance Purposes
Before and after you pack the items, you should consider taking some pictures. This way, it will be easier to see their condition before being packed and have proof in case the electronic or gadget breaks in the moving process. This could be helpful for insurance purposes, so you should definitely keep it on your list.
Secure the Boxes
Just as it is important to keep the contents of each box protected, the boxes themselves need to be fortified and secured. The last thing you would want is for your boxes to give out, after all. Tape tends to dry out and lose its grip as time goes by, so do this even if you have preassembled boxes.
You will also want to cover your boxes with layers of stretch wrap to make sure that your boxes are safe and intact while you carry and transport them into your new home.
Final Thoughts
Properly packing your kitchen gadgets helps a lot when you're moving houses. This way, they are not only safe from any external damage, but you will also be saved the trouble of buying new electronics or calling an appliance repair company.
So, if you don't want to browse the market for new kitchen gadgets, the simple tips presented throughout this guide should be enough to help you with the packing process. Hopefully, you can put them to great use and properly care for your belongings. For more packing tips, don't forget to check out our packing guide.
Compare Removal Companies Quotes
Get quotes quickly and easily from a removals near you.