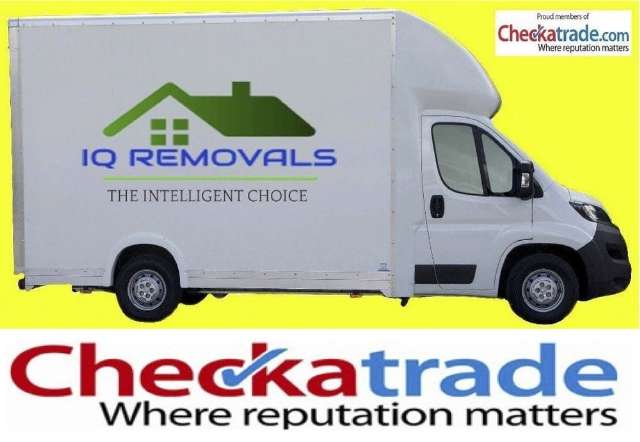 A highly professional, courteous and well priced removal company with excellent reviews on a number of websites.
Business Hours
| | |
| --- | --- |
| Monday | 9:00 am to 6:00 pm |
| Tuesday | 9:00 am to 6:00 pm |
| Wednesday | 9:00 am to 6:00 pm |
| Thursday | 9:00 am to 6:00 pm |
| Friday | 9:00 am to 6:00 pm |
| Saturday | 9:00 am to 6:00 pm |
| Sunday | 9:00 am to 6:00 pm |
HIGH STANDARDS, LOW PRICES:
- We offer a PROVEN high standard of service with unparalleled professionalism.
- Our prices are FULLY INCLUSIVE without added surprise extras.
- We get constant feedback from our customers commenting on our amazing prices couple with high standards; the ultimate value for money service
- Our staff always work fast and flat out, even on hourly rate jobs. 
FULL SERVICES PROVIDED:
- HOUSE & FLAT REMOVALS - We're happy to move from any level with or without a lift and don't charge extra for stairs.
- WRAPPING SERVICE - we can wrap up furniture and mattresses even before we lift it onto the van. Double protected on the van with transit blankets.
- PACKING SERVICE - such as bubble wrapping fragile items, protecting and packing crockery, boxing up toys, etc, etc!
- UNPACKING SERVICE - we can unpack and place your items exactly where you require, saving you stress and hassle.
- PACKING MATERIALS - We offer a heavily discounted rate of range of packing materials for your requirements.
- FURNITURE TO CHARITY - if your unwanted furniture is still in good condition, we can take it to a charity shop. Fabrics will require a fire label.
- DELIVERIES - from sofas, wardrobes, bikes to desks, you name it, we deliver it!
- FURNITURE DISASSEMBLY & REASSEMBLY - when your furniture won't fit through the door!
- STORAGE MOVES - whether your moving in or out of storage, we can help. We also offer free advice and guidance on how and where to get the best deal for your storage needs. We are recommended by "The Self Storage Company" and Titan self storage facilities.
- HOUSE CLEARANCES - if you need your house cleared of all junk, this is no bother to our teams no matter how grimy and grim.
- INSURANCE - We have full Goods in Transit insurance up to £20,000 per van in place for ALL JOBS, plus £1,000,000 Public Liability Insurance for your peace of mind.
- PRICES - You pay exactly the amount we state with no hidden extras.
- CANCELLATION CHARGES - we do not charge in the event you need to cancel or change the dates for your move
- EVENINGS & WEEKENDS - our rates are no more at these times
- SAFETY FIRST - all our vans come equipped with straps, heavy duty bungee cords and transit blankets as standard. Our care of your items is our main priority.
- ENGLISH SPEAKING - all our staff speak English to fluent level, ensuring no miscommunications
- PORTERS - all our porters are experienced professionals and capable of lifting very heavy items in a careful manner.
CLIENTS WHO'VE TRUSTED US WITH THEIR MOVE:
Client 1  
A city based art dealer; we moved her to her new London based home, including her £1,000,000 art collection. Each artwork was very carefully protected before transit to ensure no damages.
Client 2
A former female PFA and world footballer of the year. We helped her move into her new home, including careful disassembly and reassembly of numerous furniture items. Most recently, we also moved her friend, an international player.
Client 3 - we were asked to collect a very heavy games table by Bournemouth FC from the house of one of the worlds most famous international football players in Oxshott, Surrey. We carefully delivered it to his friend, a very well known French international player in Bournemouth.
Client 4 - the family of a legendary British magician requested our help for their move. Now that's magic.
Client 5 - a hugely well known Eastenders and tabloid favourite and her musician partner trusted us to move her items into her new home.
Client 6 - a British Olympic sprint legend. We safely dealt with his furniture and packages.
Client 7 - an England international rugby player and his partner were moved to his new property in Bath.
Read more
Compare Removals Costs and Companies
Get quick and easy quotes from a Removals Company near you