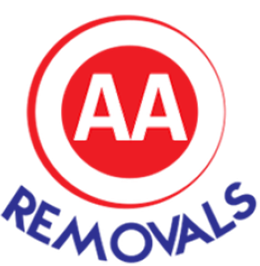 AA Removals is based in East London and provides Man and Van services along Removal, Packing and Cleaning services.
Servicing the following areas
Business Hours
8:00 am to 9:00 pm
Monday
8:00 am to 9:00 pm
Tuesday
8:00 am to 9:00 pm
Wednesday
8:00 am to 9:00 pm
Thursday
8:00 am to 9:00 pm
Friday
8:00 am to 9:00 pm
Saturday
8:00 am to 9:00 pm
AA Removals is based in East London and provides Man and Van services along Removal, Packing and Cleaning services. We provide our services in London and outside London. Our services are known as one of the best removal services in East London. AA removals is one of the most reliable, safe and affordable, because we take pride in delivering the best of removal services, at the most reasonable prices. Our own warehouses, as well as our partner's warehouses are located at strategic location to ensure that there is no additional cost towards your storage needs. AA Removals is also providing Man & Van and Removal services all around the UK & Europe.
Our Man and Van service caters to all your home and business needs with affordable rates and packages. AA removals provide services which are efficient, competitive and affordable. We provide multiple packages and you can choose from them according to your requirements.
AA REMOVALS HOUSE REMOVALS
AA Removals MAN & VAN provide House Removals, cleaning and moves services on affordable rates, For House Removals, Moves and Cleaning services Contact AA Removals Now on 0783 453 6000 Let AA Removals remove the stress, time and cost from finding reliable home removals services. We will make your move as easy as possible and take care of the whole process. Our process begins with an instant free video survey and quote. Whether you're moving to a new flat or a country manor, our trained and equipped team will handle your requirements. Whatever and wherever you're moving.
AA REMOVALS PACKING SERVICES
AA Removals provide Packing services along Man & Van and Removals. You can get removals packing services which meet your needs and budget. Whether you are moving home in the UK or relocating to Europe, AA Removal's convenient packing services will suit your move and will save your time. AA Removals always uses 100% recycled packing cartons. These cartons are completely recycled at the end of their life. Our policy of re-use and recycling ensures that no unnecessary waste is created.
AA REMOVALS FURNITURE OR LARGE ITEMS
Let AA Removals take care of your furniture move and transport requirements with a high-quality service at a low cost. We know that transporting furniture can be daunting, whether you need new furniture for your house/flat or are replacing an old bed. We make the process simple: just tell us about your furniture that you need to be collected or delivered and we can offer you an instant price.
Read more
Compare Removals Costs and Companies
Get quick and easy quotes from a Removals Company near you