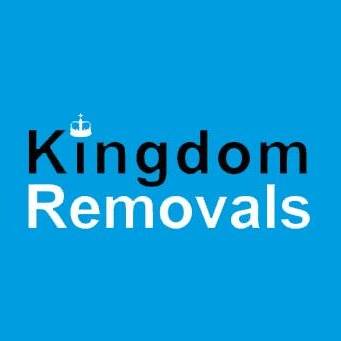 We are focused on providing our clients with the highest level of removals quality and excellent customer support.
Servicing the following areas
Business Hours
| | |
| --- | --- |
| Monday | 6:00 am to 9:00 pm |
| Tuesday | 6:00 am to 9:00 pm |
| Wednesday | 6:00 am to 9:00 pm |
| Thursday | 6:00 am to 9:00 pm |
| Friday | 6:00 am to 9:00 pm |
| Saturday | 6:00 am to 9:00 pm |
| Sunday | 6:00 am to 9:00 pm |
Kingdom Removals are a small family run removals company who provide removals, packing and courier services, based in Edinburgh and Glasgow and operating throughout the UK. We are proud to be able to offer dependable, professional and reliable removals in Edinburgh and Glasgow, and are fully insured for your peace of mind. We strive to provide great customer service at the most competitive prices.
Our small family business is growing, Kingdom has become one of the leading removal service companies in Edinburgh. With successful relocations carried out throughout Edinburgh, and the UK. Kingdom Removals now provide services including domestic removals, commercial removals, house clearances, storage solutions and much more, including carrier services for large retail chains on a daily basis.
The Kingdom removals team works to make your relocation as stress-free as possible. From your initial contact, your dedicated moving specialist is with you every step of the way. We will answer questions and work with you to design a tailored relocation plan that accommodates your specific needs. Additionally, on your move day, our team are on hand to carefully pack and move household items to your new address. Upon delivery, the team can also help with unpacking and arranging your furniture and household items in your new home
While here at Kingdom Removals we pride ourselves in having zero moving insurance claims in our years in business, it does help to be protected. Your belongings may be exposed to a number of risks which fall outside our control. So, for complete protection and peace of mind we have fully comprehensive cover. The most successful relocations are made with thoughtful planning and tailored services 
Kingdom Removals has been moving residents from all over Edinburgh across the Scotland and around the UK. During this time, we've learned that one of the most important aspects of a move is saving time. As a result, we designed a comprehensive removal service, tailored towards each of our clients' specific and personal needs. We move seven days a week and offer easily accessible and securely managed storage solutions. Our team use specialised packing containers for those unique items, plus a full range of individually tailored services for those items that require that extra care.
Kingdom Removals will take care of your all your packing needs, we will take care of your cherished and valuable items. Our packing service gives you peace of mind for all your items that require extra care. Allowing you to have a stress-free move.
Read more
Services
Single or Multiple Furniture
Compare Removals Costs and Companies
Get quick and easy quotes from a Removals Company near you