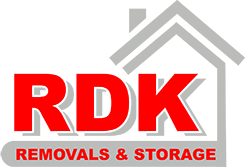 We offer a professional removals Southampton service that is reliable and efficient.
Servicing the following areas
Business Hours
| | |
| --- | --- |
| Monday | 9:00 am to 5:30 pm |
| Tuesday | 9:00 am to 5:30 pm |
| Wednesday | 9:00 am to 5:30 pm |
| Thursday | 9:00 am to 5:30 pm |
| Friday | 9:00 am to 5:30 pm |
At RDK Removals, we offer a professional removals Southampton service that is reliable and efficient. Not only do we provide removals Southampton, but we cover Winchester removals and removals Eastleigh, so all property owners can benefit from our services. Regardless of how far you are moving or if you just need help to move your belongings down the street, we are here to ensure that your move is a seamless process.
With years of experience delivering quality removals Southampton and in the surrounding areas, our entire team are fully qualified and will use their expertise when moving your items to make sure that they arrive safely and in one piece. Due to our knowledge when it comes to Winchester removals and removals Eastleigh, moving your furniture and belongings, we know the best way to wrap them and pack them, as well as the best order to load them into the lorry to guarantee that they don't get damaged during transit. Our Winchester removals team are here to help you and are on hand to answer any questions you may have on moving day.
Our removals Southampton team understand the stress of moving. Whether you are moving into a new house in the next village or relocating offices in another county, our team know how to keep everything organised and ensure that everything runs as smoothly as possible. We can help to remove the stress, allowing you to focus on other elements of the day, such as having a set of keys for the property you are moving into. As our Winchester removals team can help you to move offices and home, we know how to carefully pack all items, including technology and other fragile belongings. We work hard to remove the worry from moving, enabling you to simply focus on getting to your new property and the new memories you are going to be able to make.
In addition to being a renowned removals Southampton company, we also offer removals Eastleigh. We have secure container storage Southampton, Winchester and Eastleigh available for both business and household items, which is ideal for moves across the country, down the street and in Europe. Due to us offering removals Eastleigh, Winchester removals and removals Southampton, you don't have to deal with a third party when moving house or relocating offices. This makes the moving process hassle-free and more affordable, as well as more streamlined for everyone involved. You can simply cut out the middle man and worry about working with one company on moving day, instead of trying to organise multiple people and various companies. At RDK Removals, as we offer storage and removals Southampton and Winchester removals services, we are able to provide our customers with competitive prices, delivering an efficient and cost-effective solution.
We deliver a customer-centric approach, helping all of our customers to relocate offices with ease, store their belongings securely and move house safely. Customers recommend our services due to our efficiency and reliability. When it comes to moving, we are able to supply you with removal boxes, we can ensure that we send a team who can help you to move the items into the van and even store your belongings safely whilst they aren't needed. If you are staying somewhere temporarily or you are moving to Europe and don't currently have the space, then our Southampton storage is the perfect solution. Our warehouses are very secure, so you can be sure that your items are safe at all times whilst in there. If you choose to use our Winchester or storage Southampton, you will have access to your furniture and belongings at any time. Our Southampton storage prices are affordable too, from just £12 per week. Putting your items in storage Eastleigh, Southampton and Winchester will mean that they will be placed into wooden storage containers and then loaded onto a van. They will then be taken off at the warehouse and placed inside. We also offer steel shipping containers if you don't want to put your belongings and furniture into wooden storage containers. All of the containers in our warehouses have a large door with padlock hasps to lock. What's more, all of the containers are suitable for office, garden and household furniture, so you can leave anything you want at our Southampton storage warehouse.
Read more
Compare Removals Costs and Companies
Get quick and easy quotes from a Removals Company near you