A Guide On How To Unpack After Moving House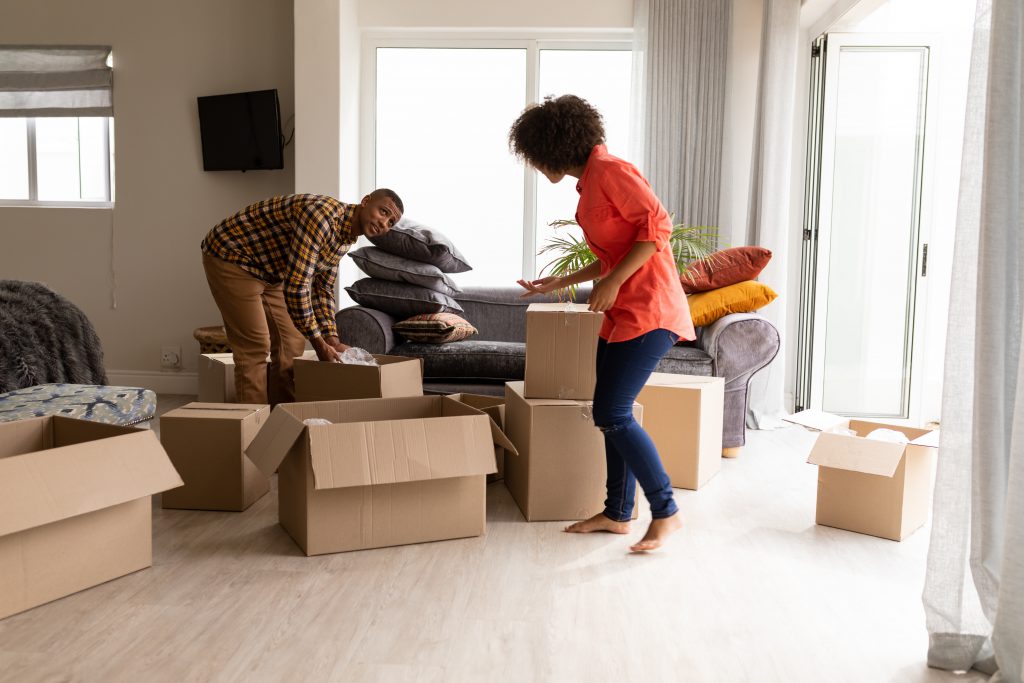 Often, when we think of moving house, we only think of the packing and the move itself. However, what many people fail to realise is the fact that moving house does not end with getting your belongings to your new home – unpacking is an equally important task.
Hence it is crucial that you learn how to unpack after moving house in a timely and efficient manner, as this will allow you the time and space required to settle into your new home.
The following blog post provides advice on how you can go about unpacking after moving house:
Post-Relocation Unpacking Tips
Create A Systematic Approach
When unpacking, it is best to create a systematic approach. This means that you will need to decide what goes where and how you will unpack each item. There are many different ways to go about this, but one way would be to start with the kitchen and the bedrooms before
Start With The Essentials
While it is best to pack these items last, you will also be better off unpacking your essentials first. After all, you will need to have some basic items in order to start living in your new home. That is why it is encouraged for you start unpacking these items on your first night at your new place. Essentials can include kitchen utensils and everyday dishes, beddings, fresh towels, dining room furniture, a couch and other furniture.
If you are moving with a pet, be sure to unpack its food and water bowls, as well as any toys or bedding it may require, first as well. This will give them the comfort and security they need in order to feel at ease.
Once you've unpacked your essentials, you may start unpacking less important but still necessary items. This could include all your clothes, your bathroom essentials, toilet paper, shower curtain, and any other items you may need on a day-to-day basis.
Unpack Least Important Items Last
Unpacking the less important items last will help to keep your stress levels down. This means that you can take your time with these items and not feel rushed. It is best to group these items together, as this will make them easier to find when you need them.
Take Your Time When Unpacking
When it comes to unpacking after moving house, one of the most common mistakes people make is trying to do too much at once. In order for this not to be the case, try and take your time when unpacking. This means that you should not rush through the process, but rather take your time to unpack each item properly.
Not only will this ensure that everything is organized and in its place, but it will also help to prevent any injuries or accidents from occurring.
Take The Time To Relax
While it can be tempting to complete the entire unpacking process in one sitting, it is important to take a break in between. This will allow you to rest and recharge, which is especially important if you have been moving for an extended period of time.
In addition, it is also crucial that you take some time to relax after arriving at your new home. This can include taking a walk around the neighbourhood or simply spending some time in your new environment.
This will help you to get used to the area and feel at ease with it, which can prevent any frustration or stress from occurring later on down the line.
Use A Moving Company To Help You Unpack After At The New House
While this is not always possible for everyone, using a removals company can make the unpacking after moving house process a lot easier. This is because they offer unpacking and furniture arrangement services as well! That means they will be able to transport all your belongings from one place to another, as well as unpack all the stuff you've brought over for you. You can even have them reassemble all the furniture you have!
Read about the services moving companies offer here.
In doing so, you will not have to worry about any heavy lifting or other strenuous tasks that may come with the relocation process and can instead focus on getting settled in your new home.
Have Members Of The Household Unpack Their Own Spaces
Even if you have a moving company help with unpacking after at the new house, it is still important that members of your household unpack their own spaces. This means each member should be responsible for unpacking their rooms and putting items in places where they know they can find them when needed.
Kids, especially, will find this helpful as they will feel more involved and likely be happier to unpack their own things. Since unpacking is a big part of the moving process, it may also help them get used to living in their new environment faster!
Need more tips on moving with kids in tow? Check this out!
This will not only ensure everything has been properly accounted for, but will also help to prevent any confusion or arguments from happening.
Use Labels To Identify The Contents Of Each Box And Where They Belong
When you first start packing your items for the move, make sure to label each box accordingly. This will not only help you when it comes time to unpack, but it will also make things a lot easier for anyone helping you out with the process.
In addition, if you are using a moving company, they will likely ask you to do this so that they can have a better idea of where everything needs to go.
It is also a good idea to mark the contents of each box on the outside as well, just in case it becomes damaged or lost along the way. This will help you to identify what is inside and ensure that nothing important is missing when you finally reach your destination.
Contact Specialists To Help With The Installation Of Your Appliances
When it comes time to unpack your appliances, it is best to contact specialists in order to have them installed correctly. This is especially important for things like your oven, dishwasher or washing machine. Doing these things on your own may lead to injuries or accidents so it is important to hire professionals who can handle them accordingly.
This will also ensure that everything functions properly and there are no issues with the appliances when they arrive. It also ensures that you do not damage anything in your new home, which could result in costly repairs!
Final Thoughts
By following these tips, you should be able to successfully complete the unpacking process in a stress-free and timely manner. This will help you get settled into your new home more easily and prevent any frustration or stress from occurring later on down the line!
Compare Removal Companies Quotes
Get quotes quickly and easily from a removals near you.