Removal Companies London: Save 70% on London Removals & House Removals Near You
Compare Removal Companies in London by cost, reviews and ratings. Save cost on moving home with cheaper quotes from Local House Removals near London
Helping thousands of Movers in London & the UK.
Removals Services from the Best Moving Companies across the UK.

Move Home, Furniture, Flat or Office with our Local Movers.

House Removal Quotes In 3 Easy Steps
Find
Fill out a quick and easy form to tell us about your move. Save valuable time searching the web.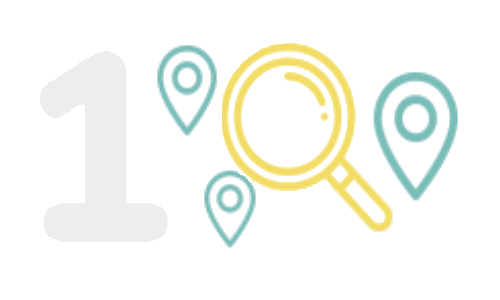 Compare
We'll match you with up to four removal companies to compare for free, with no obligation.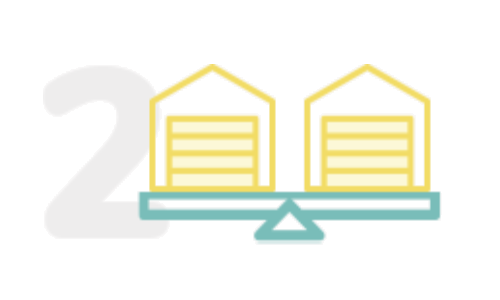 Save
Your matches will contact you to understand your requirements and provide accurate quotes.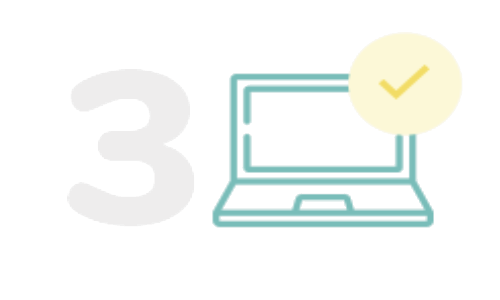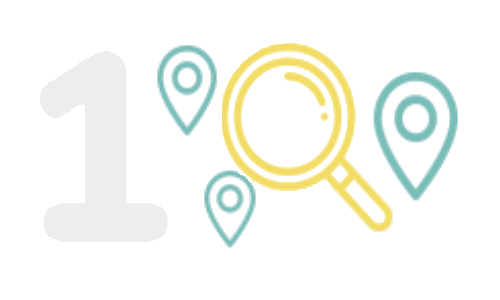 Find
Fill out a quick and easy form to tell us about your move. Save valuable time searching the web.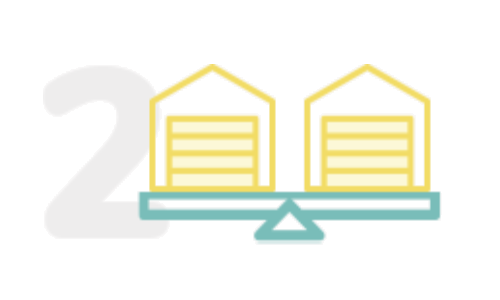 Compare
We'll match you with up to four removal companies to compare for free, with no obligation.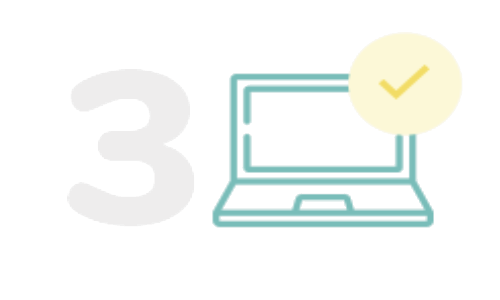 Save
Your matches will contact you to understand your requirements and provide accurate quotes.
Removal Companies London
Removal companies London are crucial in making a move easy, affordable, and hassle-free. Such companies provide end-to-end services for anyone who wishes to relocate to, from, or within London. Aside from transporting your belongings, they will also handle the packing, removals storage, unpacking, and the dismantling and reassembly of your goods. That means you can let them do all the dirty and hard work while you sit back and relax on moving day!
Removals London
If you plan to move to, from, or within London, WhatRemovals can help you find the best removals company to help you out with the move. We have a network of London removal companies committed to providing you with a great overall moving experience. 
Our removals London partners are trained and equipped to ensure that your house move goes off without a hitch. Your belongings will be handled with care and respect, thus making sure everything arrives at your new home safe and sound. 
Moving on a Budget in London
It is a common misconception that hiring professional movers for your London move is nothing but an unnecessary expense. However, when you think about it, there are far more financial benefits to hiring a London removals company. With professional movers on the job, you no longer have to worry about spending your money on repairing and replacing items that could get damaged along the way. Moreover, because they can do the job more efficiently, you can save on packing materials and, more importantly, on time. 
Moving Companies
A removals company in London is always a few clicks away with WhatRemovals. All you have to do is provide us with the details of your upcoming house move, and soon we will match you with up to four companies who can help you with your move. From there,you can compare and select the moving company that will best suit your moving requirements and needs.
Professional Movers
Removals company London service providers are able to provide their services not only for those who are planning on moving house, but those who are planning office relocation as well. After all, removals companies have the necessary tools to move not only home appliances and furniture, but also office equipment.
House Removals
House removals London companies are often available for long distance house moves. That means if you are planning on moving from London to another city in the UK, or vice versa, a professional mover is your best option for a quick, efficient, and hassle-free move.
Cheap Moving Companies 
Moving companies in London are much easier to find when you take the time to compare and analyse multiple removals company quotes. WhatRemovals makes this process so much easier because we make sure to narrow down your options to the best and most affordable before even sending them your way. 
Man and Van Removals Services
A man and van is useful for many things, including home and office moves. 
Small Scale House Moves
Are you planning a small scale home removal? Then man and van removal services might just be the thing you need! After all, man and van companies are able to provide you with the same services that a removal company could. This is also perfect for individuals moving into student housing, shared spaces, and micro flats. Plan smaller moves with a man and van today!
Office Man and Van Movers
A man and van is also perfect for small companies that are planning on moving their office to London. After all, such companies are more likely to maximise the space of a man with a van's vehicle versus a large moving van. 
Self Storage
A house move is often made easy with a self storage unit at your disposal. Here, you can temporarily keep items that you have yet to move into your new home or, better yet, indefinitely store seasonal items and mementoes that could take up valuable space in your new home. 
Find The Best Storage Company In London
If you are in need of storage services, we also have various self storage partners in London! That means we can help you find the self storage unit that best suits your needs. From unit size and location to the pricing and services they offer, you will have a wide range of options to choose from.
Full Service Storage
Some of our partner storage companies even offer full service storage, which means we will handle everything from the collection to the storage of your belongings. All you'll have to do is pack them up and we'll soon be on our way to make sure they are safely transported and stored.
Removal Services
A typical removals company in London is able to offer various removal services for your big move. However, not every company can help you with the removal service you need. This is why we encourage all our customers to be as honest and accurate as possible when filling out your removals inquiry form. 
Have a specific type of removals service provider in mind? WhatRemovals ensure you only get the most suitable removals companies by making sure our partners offer various removals services including the following:
Cheap Moving Services
WhatRemovals makes it a point to only partner with removals companies who can provide you the best value for your money. While it is not always as cheap as one would expect, we make sure that it is accurate and appropriate, given the circumstances and factors surrounding your move. These factors often include the distance between your pickup location and new property, the volume of the items you need to move, and the difficulty of the move.
Expert Removal Services
We have partnered with the best removals experts in London so that you can focus on your move whilst they do the hard work. Our moving partners offer a variety of removal services which includes:
An expert mover to help you organise your move

A team of professional removals team to do the heavy lifting

Packing services and packing supplies

Loading, moving, unloading, unpacking your belongings into your new home

Help arrange your items in your new home

Self-storage partners to temporarily store some of your stuff
Best Removal Companies
We have removals partners that can take you anywhere across the country without much fuss. They can help make the entire moving process as easy as possible by helping you pack, transport, and unpack your belongings as fast as humanly possible.
House Removals Services
Planning on moving within London or somewhere close by? We have partners who can help make your relocation affordable, easy and hassle-free! These movers are equipped and experienced to move everything in your home including expensive appliances, large furniture, and many more!
Furniture Removals
Need help transporting your big and bulky furniture? A house removals company is exactly what you need. Such companies are always ready and prepared to haul and transport your items, no matter how big or heavy they could be. Meanwhile, if you think you will need special planning to get your furniture out of the old property, be sure to chat with your selected moving company ASAP!
Office Removal Services
We also have partners who can help you move into a new London office. Such movers can ensure that everything your company owns, from random office supplies to office equipment, is safely transported to your new space. Getting these fragile and expensive transported promptly and securely is always an utmost priority, thus making sure you won't have to worry about being out of operations for far too long!
London Removals
Are you ready to plan your house move with the help of a professional? Book your London removals company with WhatRemovals today!
Areas We Cover In London
WhatRemovals' services are available all over the UK, including the following areas in London:
Greater London
All 33 districts of Greater London are covered by our services. We can help you relocate from one point of the area to another, or even help you move out of Greater London to another area in the UK.
South London
Do you live in Bexley, Bromley, Croydon, Greenwich, or another one of the numerous South London boroughs? Our removals services are available for all residents of those areas, as well as most other places in South London.
North London
North London territories such as Ealing, Camden, Hackney, and Harrow are also covered by our moving services. Whether you're relocating to a new apartment on the other side of town or moving in with a new roommate, our partners can definitely help you out.
West London
West London is just as covered as the rest of London. In fact, at WhatRemovals we work with some of the most reputable removal companies in that area to ensure that you receive only top-notch service.
East London
Lastly, you will find that we can also help you out if you live in the East London boroughs. We know the area well and our removal services are extensive, so we can definitely help you with your move.
If you live in any of these areas, then don't hesitate to get in touch with us to see how we can help you with your move. We would be more than happy to discuss your specific needs and requirements, and see how we can best assist you.
The Best Home Removals Companies in London
FAQs About Moving to London
To many, moving to London is considered to be the first step towards achieving their big dreams. That is why over 250,000 people have moved into the city in the last year alone. Let us be part of the fruition of your dreams by providing you with great deals on house removals in Central London, South London, North London, East London, and West London. On top of that, let us also make sure that nothing goes wrong during your big house move by answering some of the most frequently asked questions about London removals.
Local Information