5 Activities To Do In London When You Have Kids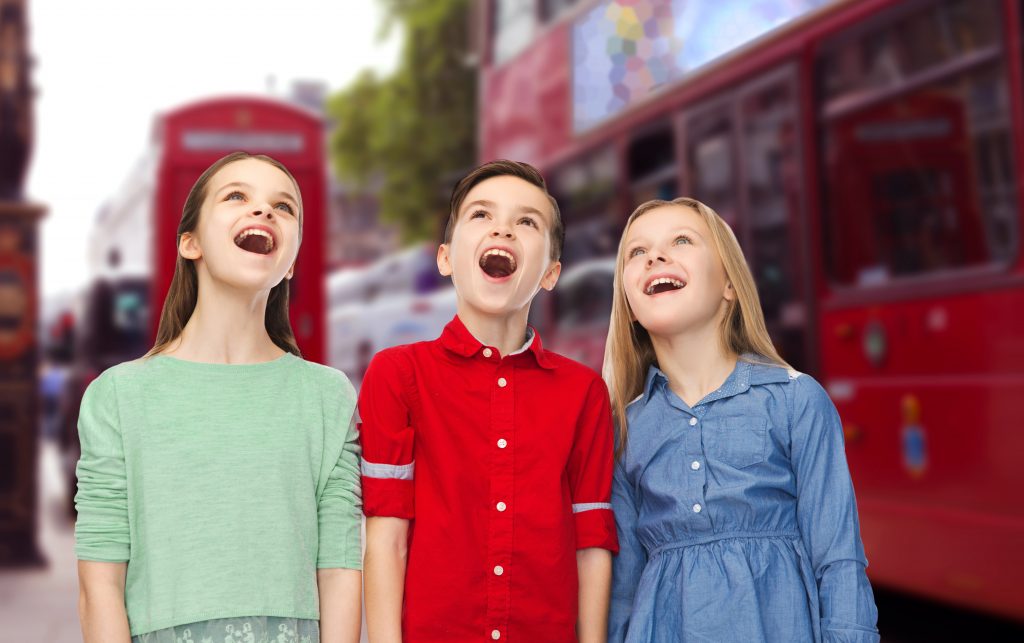 Whether you are moving to London or are simply visiting with family, it is important that your kids experience all that the city has to offer. From world-class museums and iconic landmarks to exciting activities and breathtaking views, London has something for everyone. You'd also be surprised at the number of sites that are specifically geared towards children and families. 
To help you familiarise yourself with the best of these activities, we have compiled a list of 5 things to do in London with kids:
Activity #1: Explore London's Many Museums
One of the most kid-friendly aspects of London is its vast array of museums. Science, history, and culture are only some of the topics covered by the city's world-renowned museums. And best of all, many of these museums offer free admission! Below are some of London's most kid-friendly museums and what you can expect to do there:
Natural History Museum
As its name states, the National History Museum houses various life and earth science specimens from the various segments of natural history. These artefacts are divided into five major collections including botany, entomology, mineralogy, palaeontology and zoology.
Kids will especially enjoy the Dinosaurs Gallery where they can learn all about these prehistoric creatures. There is also a Fossil Gallery where they can see some of the world's best-preserved fossils. Do note, however, that queues for this exhibit can be quite long, especially because it attracts a lot of attention from both kids and adults alike.
The entrance to the National History Museum in London is free, which means that you can explore the exhibits to your heart's content without having to worry about an entry fee.
National Maritime Museum
The National Maritime Museum in London is a large maritime museum that is dedicated to the maritime history of the UK. The museum is home to over two million items, making it one of the largest maritime collections in the world. Some of the things that you can see at the National Maritime Museum include scale models of ships, instruments used by sailors, paintings, and maps.
The AHOY! Children's Gallery is a great place to take your kids as it is specifically designed for them. They can dress up as pirates, learn about maritime navigation, and even try their hand at steering a ship! The National Maritime Museum is also home to the world's first planetarium, which is another activity that your kids will enjoy.
Like the Natural History Museum, the National Maritime Museum is also free, making it ideal for large families and those on a budget.
Science Museum
Lastly, you will also want to visit the Science Museum in London which boasts of its many interactive exhibits and galleries. The museum also regularly hosts events for children and adults alike.
The galleries featured in the Science Museum range from space exploration to the history of communication. But, if you are looking for an exhibit that is specifically geared towards children, then make sure to check out the Wonderlab. This exhibit is designed to introduce the basics of science to children in a fun and interactive way.
Activity #2: Visit London's Many Green Parks
If your kids are more inclined to enjoy the outdoors, then you will want to consider visiting one of the many parks located around London. These parks feature open fields, playgrounds, mazes, fountains, waddling pools, and more. If this is something more of your speed, do consider visiting the following pars in the London area:
St. James Park
Queen Elizabeth Olympic Park
Hyde Park
Richmond Park
Greenwich Park
Kensington Gardens
Battersea Park,
Activity #3: Visit London's Famous Zoos and Animal Sanctuaries
If your kids are animal lovers, then you will want to consider taking them to see the animals at one of London's zoos or animal sanctuaries. London, after all, is home to some of the best zoos in the world. If your kids are animal lovers, then they will definitely enjoy spending a day at one of these zoos. Here are some of the most famous ones that you can find in London:
WWT London Wetland Centre.
ZSL Whipsnade Zoo
Battersea Park Children's Zoo
Chessington World of Adventures Resort
SEA LIFE Centre London Aquarium
Activity #4: Check Out London's Most Famous Sites
If you want to show your kids some of London's most famous landmarks, take them on a sightseeing tour. There are many different ways that you can do this, but one of the easiest ways is to simply hop on one of the city's famous red buses.
These buses will take you past all of London's most popular landmarks, such as Big Ben, Buckingham Palace, the Tower of London, and more. You can also get on and off the bus as you please, which means that you can explore these landmarks at your own pace.
Another option is to take a river cruise down the Thames. This is a great way to see all of London's most famous landmarks from a different perspective. You can also hop off the boat at any point to explore these landmarks up close.
Don't forget to check out (and ride) the London Eye for a breathtaking and unobstructed view of the entire city.
Activity #5: Explore Whatever Else London Has To Offer
From shopping at the World's Largest Lego Store and visiting the World's Largest M&M's World to participating in every Harry Potter activity imaginable, London has so much to offer that it would be impossible to list it all here. So, if you can't find anything on this list that interests you or your kids, don't worry! There's sure to be something else out there that will!
Final Thoughts
There are many reasons why people visit and even move to London. Some do it for the job opportunities, others for the vibrant nightlife, and still others for the rich history and culture. But, no matter what your reason is, there is one thing that you can be sure of: you will never be bored.
Meanwhile, if you plan on moving to London, do not forget to hire a removals company to help you with the move. Not only will they make the process a lot easier, but they will also ensure that all of your belongings arrive safely and on time.
Need more tips for your upcoming house move? Check out our moving advice section!
Compare Removal Companies Quotes
Get quotes quickly and easily from a removals near you.