A Comprehensive Guide on Furniture Removals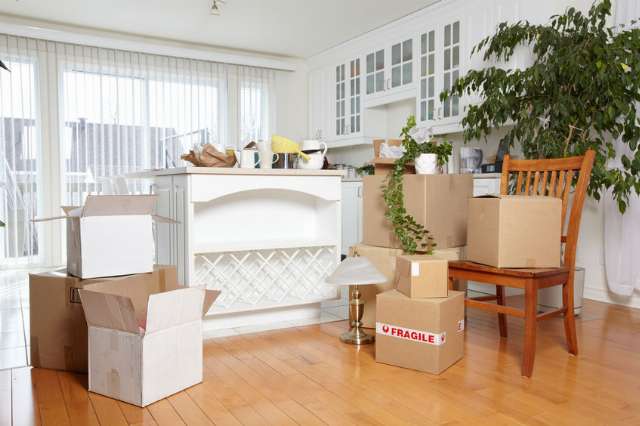 If you're gearing up for a big move, why not hire furniture movers to help you out? You're probably thinking that hiring them isn't worth your money. Well, it is! Hiring furniture movers is perhaps the best decision you can make while moving houses or offices.
If you're looking for more information on furniture movers, you've come to the right place! This guide will help you understand why hiring a furniture mover is the way to go, and give you some ideas on how you can save money while hiring one!
What Is A Furniture Mover?
Furniture movers move, as their name implies, furniture, office supplies, and equipment, among many other things. They specialise in doing all the heavy lifting, and also offer piano removal services and transport everything including antique furniture with the utmost care. They are trained, skilled, and equipped to make your relocation quick, easy, and smooth-sailing!
They can handle everything about your move, including:
1. The acquisition of packing materials
2. The packing, unpacking, and reassembly of your stuff
3. The loading and unloading of your belongings to and from the moving van
To put it simply, these specialist movers can be a local removals company or man and van company who can quickly and easily move your belongings to your new house, new office, or storage solutions facility.
Why Should I Hire A Furniture Removals Service?
By hiring a furniture mover, you will find that:
Hiring Movers For Furniture Will Turn Out Cheaper and More Reasonable Than Expected
When people hear "furniture moving services," they immediately classify it as an unnecessary expense. However, hiring one will be reasonable for the service furniture movers can provide.
Compare Removal Companies Quotes
Get quotes quickly and easily from a removals near you.
You will not have to purchase packing and wrapping materials, as most furniture movers will be ready to provide these as part of their services. You also get to save on fuel, going back and forth because all of your stuff can't fit in one go.
Since they are skilled in packing all kinds and sizes of furniture and other items, they will be able to efficiently pack your stuff with fewer boxes, wrapping materials, and tape.
A Furniture Removals Service Will Save You From Doing The Hard Work
Packing years worth of belongings, carrying bulky and heavy furniture, and driving a massive moving vehicle are only some of the things you will be doing on your own if you don't hire someone to help you with your move.
Can you imagine just how exhausting that would be?
Well, you don't have to even think about it with furniture movers on the job! They'll make sure everything is running smoothly on moving day, and will soon have you all moved in and settled!
Your Stuff Will Be Safe
Because furniture movers have years of experience under their belt, they can make sure little to nothing is damaged in transit.
And unlike when you hire a specialist mover where your belongings are fully insured, damaging or breaking your items while moving them on your own would mean your stuff, and the money you used to purchase it, will be gone for good.
You'll Be Avoiding Moving-Related Injuries
Moving can result in back and muscle injuries, small injuries to the hands and feet, and even inguinal hernia. That means any money you save from moving your belongings yourself would have to be spent on medication and physiotherapy. To make things worse, some of these injuries will leave you incapacitated for a while, which means you may be taking some unpaid time off work.
You can avoid these injuries with common sense and some safety precautions. However, why take the risk when you can avoid it altogether by letting a professional moving company handle the job? WhatRemovals helps you find reliable movers in London, Bristol, Manchester, Liverpool, Birmingham, and anywhere else in the UK.
A Mover For Furniture Will Get You Moved In Almost No Time
Are you in a rush or following a tight schedule? Professional movers can help you stay on schedule! Because they are trained to work under pressure and skilled in packing and hauling boxes and every furniture item you own, they will get you moved and settled quickly, while barely breaking a sweat!
Furniture Removal Services Will Minimise The Stress Of Moving
Moving, especially when you are trying to stay on top of everything, is an extremely stressful task. However, by hiring a furniture mover, almost every aspect of your relocation will already be taken care of.
How Do I Choose A Furniture Removal Expert?
Now that you know how furniture moving experts are beneficial comes choosing the furniture mover for you.
It goes without asking that you will want to choose the house removal company that is trustworthy, able to accommodate your moving dates, suitable to your budget, and ready to provide the services that you require. Additionally, here are things you should be on the lookout for during your search:
Transparent Rates
What you want to find is a company that offers its services at the best possible rates. Keep in mind, though, that the term "best possible rates" does not always mean the lowest prices.
You must be aware of what precisely these service quotations include. Does it already include the boxes and bubble wrap? How about the extra helper? Is the packing service already factored in?
To put it simply, know what you are paying for.
Customer Feedback
Find out what former customers have to say about your prospective moving company. Check out their website, talk to people you know, and visit reliable review websites to find how these companies are viewed and rated by those they have worked with.
Take note that you will want to find companies that have a balance of good and not-so-good reviews. Don't settle for those with a lot of negative reviews or ones that have many reviews that are "too good to be true."
License and Insurance
NEVER use a furniture moving company that isn't licensed or insured. Anyone can buy a truck and call themselves a moving company. However, such "movers" are not legally bound to protect you and your belongings. So, make sure to verify a company's legitimacy.
How Much Does A Furniture Moving Expert Cost?
Many factors affect the cost of a furniture removals company. Such factors include the length of the job, the complexity of the move, the distance between locations, the size of the van required, and any other services you may choose to avail.
The location of your removal company also plays a part in the costs. If you, for example, are hiring a mover in the Greater London area, it would be costlier than hiring a mover in Bristol, Manchester, or Leeds.
How Can I Save On Furniture Moving Costs?
If you are looking to save some money the cost of movers, here are some tips you may find useful:
1. Choose only what you want to take with you. Sell or get rid of unwanted furniture and the rest of your belongings before moving day.
2. Pack whatever you can, and only leave what you can't to the professionals. This will shorten the length of the moving job and lessen the number of movers needed for it.
3.Do not schedule your move during peak season or weekends. Movers usually charge less for the transportation and delivery of your belongings on weekdays and off-peak months.
4. Get additional moving insurance. This will be helpful if something does go wrong during the move.
5. Be on the lookout for free boxes.
6. Choose your van size carefully. Anything too big or too small may end up costing you more.
7. Do not settle for the first mover that you encounter. Compare, compare, compare!
Are you looking for more ways to make your move more manageable? Why not avail a self storage unit?x
Compare Removal Companies Quotes
Get quotes quickly and easily from a removals near you.