Moving House Checklist: Getting Organised For The Big Move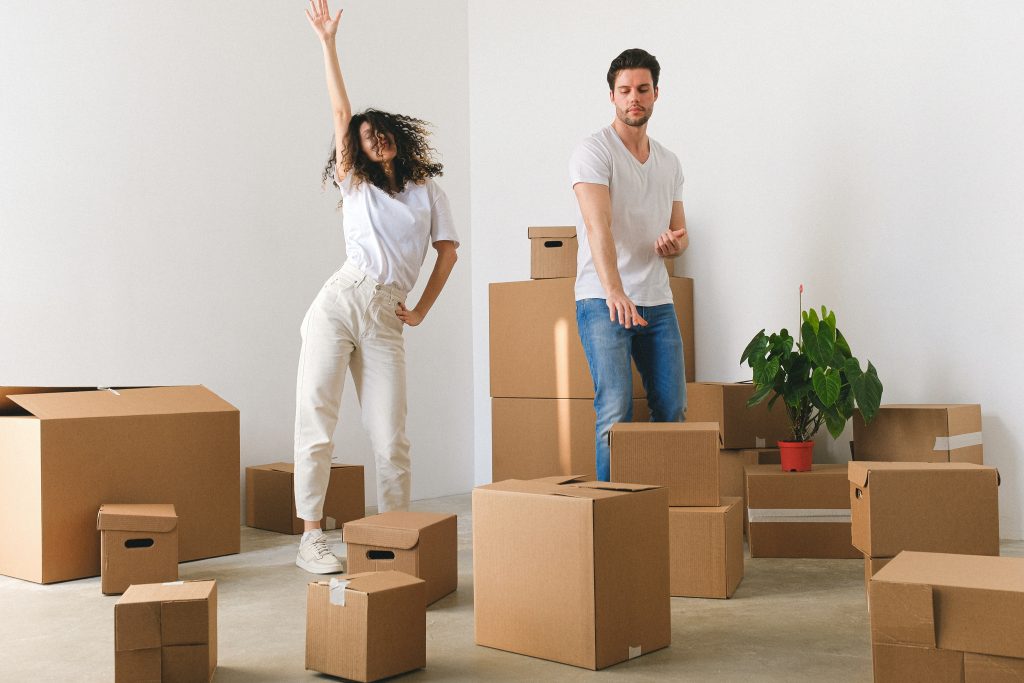 Moving house is overwhelming, especially when you've got no idea when or where to start. From finding a way to get your belongings to the new property to making sure the necessary people are informed of your new address, there are a ton of things to do, and things can get ugly pretty quickly when you attempt such a task without proper organisation.
Fortunately, a Moving House Checklist is an excellent place to start. This blog post provides you with a list of items that will help make your big move run smoothly and without too much stress, which we all know no one needs when going through such an upheaval!
Part 1: Initial Preparations
At the beginning of this step, it is most ideal for you to have already found a place to live and finalised a moving date. This is because, in various parts of this moving house checklist, you will need to have a set date to work towards in order to ensure you are on track with your moving house deadlines.
Below are some of the things that you should accomplish 7 to 8 weeks before the big move:
Create A Moving Budget
Your moving house checklist will be much easier to manage if you have an accurate ideaclea of how much money is required for your move. Make sure that the budget includes all possible costs, such as transportation, storage and insurance fees. Once done, create a list where every single expense has its own column so that you can monitor them more easily throughout your moving house checklist.
Here's a peek at How Much Moving House Typically Costs.
Research On Your New Neighbourhood Or City
First things first, you will want to find out as much as you can about the place you are moving to. You will also want to look for any possible places that may interest you within the area. This might include grocery stores, pharmacies, salons, schools, and any other amenities that are important for your daily life. To make this step easier, we've made our own moving guides for several UK cities. Check out those guides here.
Look Into Hiring A House Removal Company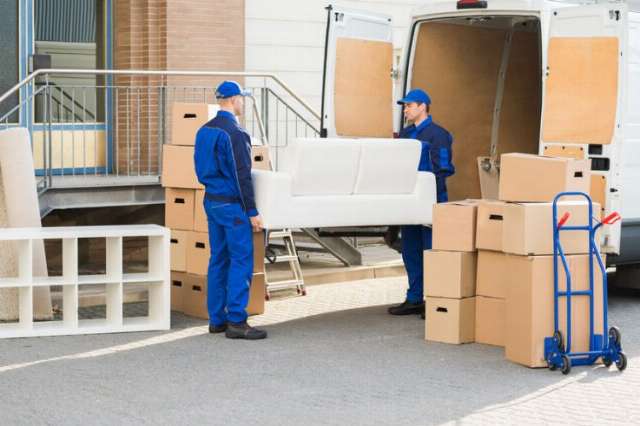 Whether you are in London, Birmingham, Bristol, Manchester, or Liverpool, there will be a handful of house removal company options to go through. Although immediately choosing the first option that fits your budget and is available on the moving date you have chosen is tempting, DO NOT DO IT. Make sure to check out the inclusions of the price quote and their reviews online. If you've got family and friends living in the area, ask them if they could recommend any reliable house removal companies. Read why reading removals reviews is important here. If you've got family and friends living in the area, ask them if they could recommend any reliable house removal companies.
To ensure that the removal cost quotations provided to you are accurate, schedule a pre-move survey with your potential moving companies. Also, be clear about which moving company services you wish to hire. Will you need them to transport your belongings or pack them up for you, too?
Alternatively, if you are not planning to move a lot of items, you can hire a man and van service instead. We have man and van services in London, Bristol, Liverpool and Manchester. You may also check out WhichManandVan – London for cheap Man and Van companies.
Consider Renting A Self Storage Unit
If your new place is smaller than the one you are leaving behind, it might be a good idea to rent a self storage unit for some of your household items and furniture. Doing this will save space in your home and allow you more flexibility on what stays put and what gets packed up into boxes for the big move.
If You Are Renting, Give Notice To Your Landlord
When renting a property, it is only fair that you give proper notice to your landlord so they can find a new tenant and prepare the property for move-out. The amount of time required will depend on whether or not there is a fixed-term contract in place, so it's important to check this out well ahead of the moving house date.
List Down All The Moving Tasks You Can Think Of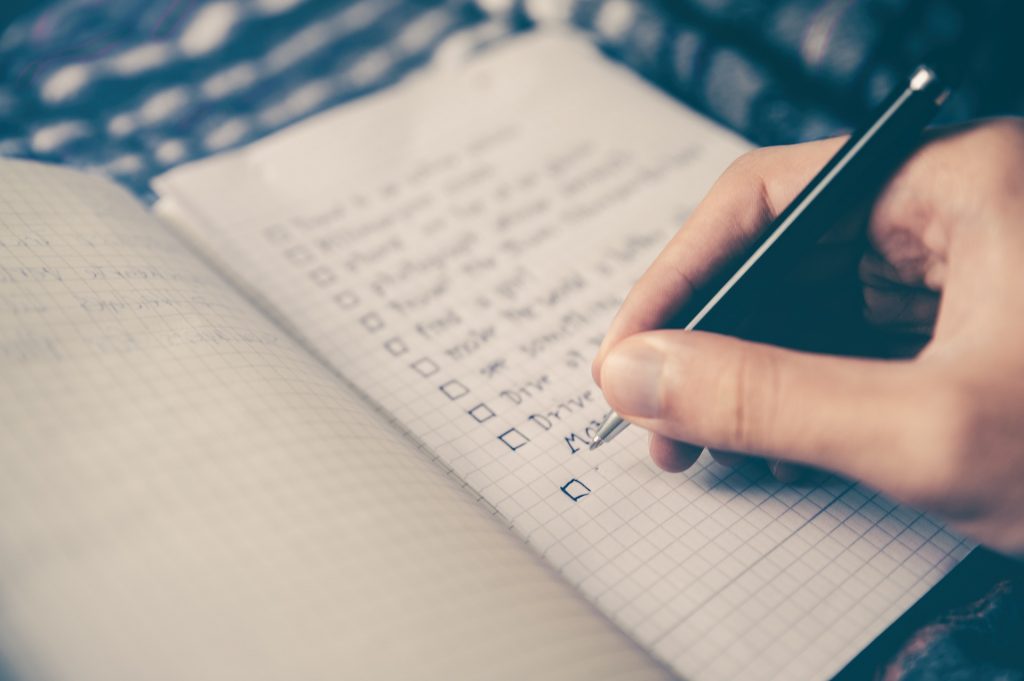 While this list aims to provide you with a list of every task, you must accomplish while moving house, you must remember that no two house moving projects are the same. That means your list of tasks might also be different from someone else's. So, to make sure you haven't missed out on anything and that your moving house checklist is really complete, think about all the things that must get done when preparing for a move and write them down as necessary.
Part 2: Preparing The Paperwork
Six weeks to the big move, you will need to start getting your paperwork together. Below are some of the things you will need to have in order ahead of time:
Find Out What Necessary Documents You Will Need Throughout The Moving Process And Start Securing Them
The documents you need will depend on your circumstances and the location of the property. For example, if you've got children studying at a local school, it would be wise to look into their enrolment requirements and get all necessary forms in order well ahead of time. While coordinating with utility companies, you might also need to present all of your important documents such as passports, bills, and bank statements.
Getting the ball rolling on such documents as early as possible will save you a lot of time and stress later on in the moving process. Here are some other documents to look into:
The Title Of Your Car & Any Other Cars You Will Be Taking With You To The New Place
If ownership is being transferred, it would be best for each car owner to do this before moving day. This way, there won't be any confusion when it comes time to drive the cars over.
Driver's License & Your Vehicle Registration Documents
Just like with your car title, having all of these documents prepared ahead of time will make things easier on moving day. It is also a good idea to have copies for each family member so that there won't be any.
If you are in the UK, all car drivers must have both of these documents ready at hand. Keep them in a safe place along with your other important papers so they will be easy to find when needed.
Passports & Any Other Important ID Documents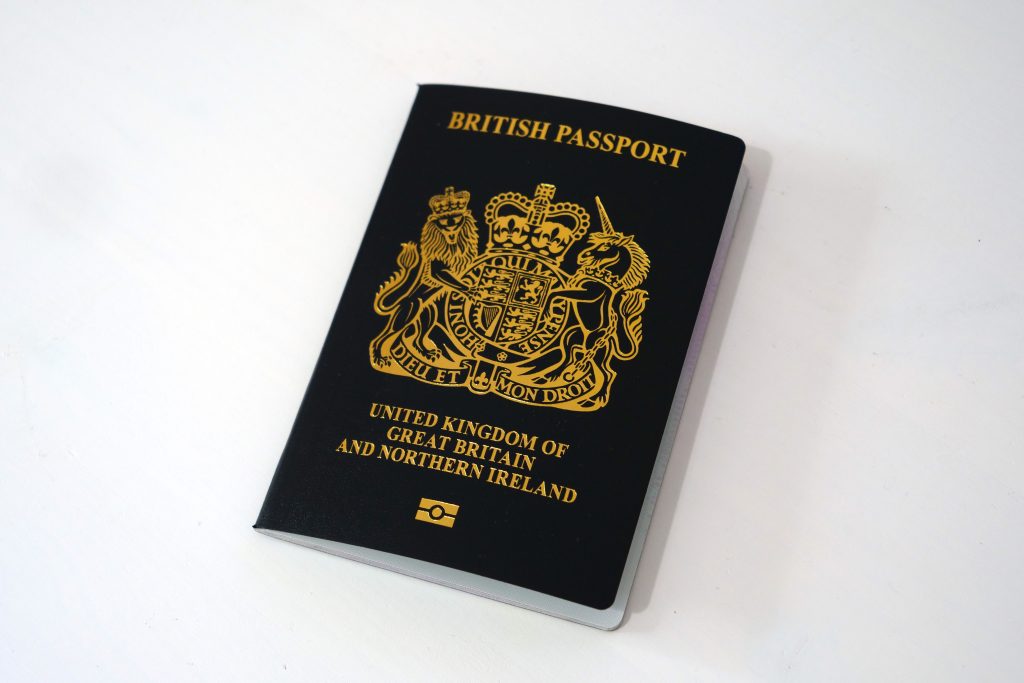 It is also best that passports and any other official identification cards are kept together somewhere safe so they won't get lost in the big move.
The Bank Details Of Your Current Account
Your bank account details are another essential thing to have on hand well ahead of time. This will help with making any necessary money transfers, as well as keeping track of what bills need paying and when they're due. Plus, it would be wise if the person in charge had internet banking activated and ready to go.
The Details Of Your Current Insurance Policies & Other Beneficial Membership Documents
Having your insurance documents and any other membership cards ready will make things easier for you when trying to access certain services. For example, if you've got a gym membership that allows you to work out at any time, then it would be best that this information is readily available once the move is complete.
Keeping all of these documents together will help you stay on top of things, so try to keep everything in one folder or box where it can be easy for anyone else to find when needed. Having a few spare copies around is also recommended, just in case anything gets lost along the way. It would not be good if something were to happen to the original copies, so having backups would be an easy way to ensure that everything will be covered.
Consider Purchasing Insurance Policies For Valuables
Another good idea is to look into purchasing additional insurances for any valuables that may be included in your move. This includes precious items such as antiques, jewellery, and art pieces. These can be easily covered by one of the many insurance companies that specialise in this type of coverage. It's a good idea to have at least a basic house removals insurance policy in place just so that any major losses can be easily replaced.
Find Out If You Will Need Moving Permits
From moving permits at your apartment to parking permits for the moving van, it is crucial to find out if any additional documentation will be required. Some permits may have a timeframe that must be adhered to, making moving day even more stressful than usual. So, get everything organised well ahead of time so that you can get what is needed when it's needed.
Coordinate With Your Chosen Removals Company About Any Requirements They Might Have
Your chosen removal company may have specific requirements that must be met for them to complete the move. For example, they might ask you to provide a list of things that will need loading up into their vehicle and a detailed inventory list with all your belongings. This can include going room-by-room through every item being moved, along with any additional information such as where it is located and how many items there are.
Most companies might also ask you for floorplans of the old property and the new house, as these will help determine the most efficient way of moving everything over with as little trouble as possible.
Part 3: Dealing With The Emotions Of Moving House
Moving house is a major life transition, so it's perfectly natural to feel all kinds of emotions, especially stress, while going through the process. Whether you're excited about moving into your new home or sad that some fond memories are being left behind, there will definitely be some strong feelings involved at this time in your life.
To get through this critical life transition with the least amount of trouble, it's essential to try and stay optimistic about moving house. This can be easier said than done, but here are a few tips that may help:
Create A Moving Experience Folder
Keep all your memories in one folder, so you don't have to say goodbye to anything! Save tickets from events past, programmes from the theatre, or any other important pieces of paper that you want to keep.
Write Yourself A Letter
Before you move, write yourself a letter about your feelings on moving house. Put it somewhere safe so that you can read back over how far you have come since then in years to come!
Give Yourself Time To Relax
Moving house is a major change and can be stressful, so it's essential to give yourself time during your transition. Take some 'you' time out for lunch or even just a hot bath – do whatever makes you feel relaxed!
The most important thing is not to get too stressed out about the process of moving house. As long as you have a plan and all of this information written down somewhere safe, then everything should go smoothly in the end!
Part 4: Packing Your Belongings and Wrapping Up Loose Ends
Six weeks to a month before your move, you must start the packing process and make sure everything is ready to go. This means you will also need to use this period to tie up any loose ends, such as cancelling utilities and making sure the old place is in tip-top shape before leaving it.
Declutter Your Home
The less you own, the easier your move will be! Make sure to get rid of any broken or unused items – these can just become one more thing for you to pack.
If you are not quite sure how to dispose of them, remember your three options: Selling them, donating them, or throwing them away.
Make An Inventory Of The Items You Plan On Moving
An inventory can be beneficial when packing your belongings because everything will need to go into boxes. It also gives you an idea of how much van space and packing materials you will need for everything. It's better to overestimate how many boxes you'll need, rather than underestimate because this can lead to problems later on!
Make sure your inventory is detailed and contains information such as where each object came from, any serial numbers that are located on the devices, the contents of each box, and any other information you feel is relevant.
Ensure You've Gathered Enough Packing Materials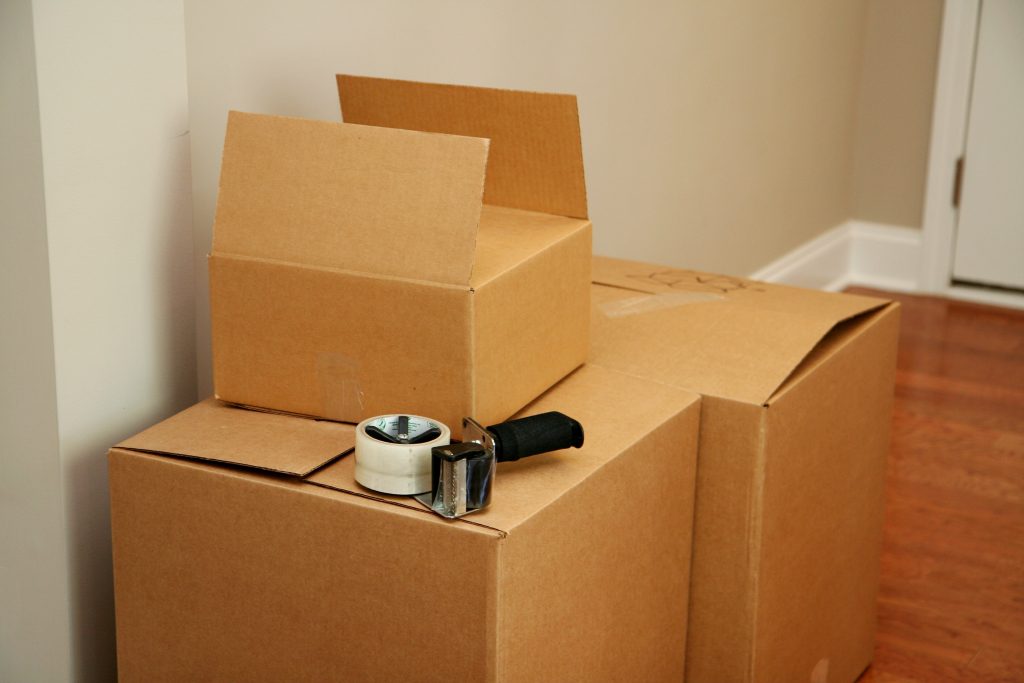 Whether you are hiring professional movers to pack your belongings or not, you will want to be the one to wrap your valuables and other essential items. After all, this will give you the peace of mind of knowing that everything is safe and secure during the move.
While getting packing materials, make sure to choose high-quality ones to ensure that everything will be kept safe. Bubble wrap, paper tape, packing peanuts and newspaper are the most common items, but there are many different materials you can use to protect your things in transit!
Pick Out Your Essentials
One thing you will want to make sure of is to separate your essential items before packing them. These are the things you will need daily. You will want to leave these items out until the very last minute because chances are you will still need them at the old house.
The most common essential items are toiletries, kitchenware, medical equipment, clothing, and food. It's also a good idea to keep your most valuable items such as jewellery and laptops in your carry-on luggage.
This will make things a lot easier for you because you can pack these items into the trunk of your car, rather than having to worry about them once they are packed up with everything else!
Pack Everything Else Up
Once your essentials have been segregated out, you may begin to pack up the rest of your belongings. It's a good idea to separate them into categories such as office supplies, kitchenware, and clothing, so they are easy to find when you get to the new house.
Make sure that everything is labelled correctly with contents lists for each box – this will make unpacking much easier! To make the entire process easier, you will want to go room by room and make sure you have all of your things packed up and ready to go.
Legally Change Your Address And Inform The Necessary People Of This Change
Before you move out, make sure to change your address with the royal mail post office and inform any organisations that you are involved in. It's also a good idea to inform them of your new contact details, so they know how to contact you! This includes the electoral roll, TV licence, home insurance companies, banks/building societies, credit card providers, and any other important contacts.
During this time, you will also want to make sure your medical records are forwarded, if necessary, and that your pet's collar and microchip details have been updated.
Make Sure Your Kids Or Pets Are Ready For The Move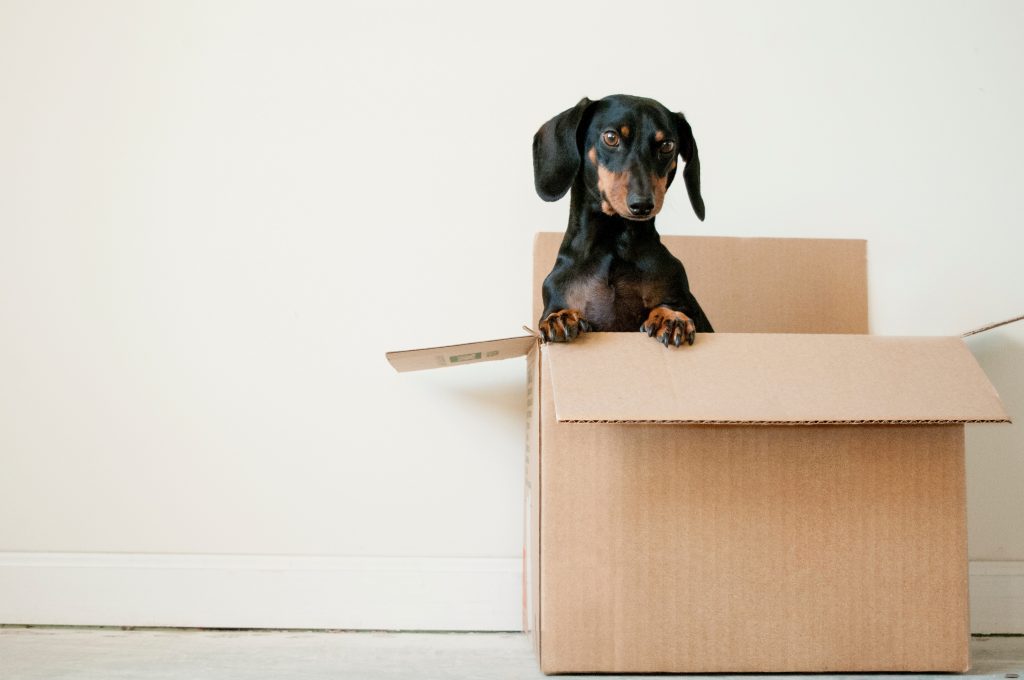 Although moving with kids and moving with pets are two very different endeavours, they actually have various similarities that warrant making sure your kids and pets are prepared for the move.
When you have children, it's important to make them feel as comfortable as possible during this time because they will be experiencing many new things. Consider the fact that children may not cope well with change, so it is best if you can try and keep things similar for them in their new environment while staying patient throughout this process!
Meanwhile, domestic animals like dogs and cats are routinary creatures. This means it is essential to keep them on their usual schedule for as long as possible, so they don't become stressed out during this time.
Arrange For Utilities To Connected At The New Place
You will not want to arrive at your new house and find out that you have no electricity or water! To avoid this, make sure to give notice of the change of address as soon as possible through a letter. In some cases, it is even possible for your utility companies to arrange an automatic switch, so everything goes smoothly upon arriving at the new house!
Meanwhile, if you need to cancel utilities, make sure to schedule that a day after you move out. The last thing you want is a surprise a month later when you receive expensive utility bills for something you don't use!
Hire End Of Tenancy Cleaning
You will want to make sure your old house is as clean as it can be before moving out, as this will ensure that you don't lose any of your deposit if you are only renting out the place. Of course, the best way of doing this is by hiring a professional end of tenancy cleaner as they will know exactly what to do to ensure you'll be leaving your old home in tip-top shape! Find out more reasons to hire professional cleaners for a house move here.
Meanwhile, if you own the place and plan on selling it or renting it out, you will also want to hire cleaners to return it to its best condition. Moreover, this will show your buyer or new tenant that you only intend to work in good faith!
You will also want to make sure you hire a skip or disposal unit if anything needs to be removed from the property! Your old landlord may not remove this for you and, even if they do, chances are it won't happen until after you have moved out.
Part 5: Moving Day (And The Week Leading Up To It)
As moving day gets closer, you will find that the excitement and exhaustion builds! There's a lot to do in the final week before moving out, so make sure you plan for this time accordingly.
Arrange For Childcare or Pet Care
If you have pets or children, now is the time to arrange for someone else to watch over them on moving day! Although they may be helpful in their own right, there's no need for your loved ones to go through that much stress by watching over them. Meanwhile, if you don't feel comfortable with leaving your kids with a babysitter, you can always have them stay with a friend or family member for the day.
You will also want to arrange pet care if your furry friends need special attention or medication! This means organising someone who is willing and able to look after their needs while you're gone.
Find Temporary Lodging If Necessary
If you are moving into a temporary place until the new house is ready, it's important to find out when that will be! Depending on where you're going and how long your stay there will last, you'll want to make sure everything else falls in place accordingly.
Meanwhile, if you can't stay with friends or family during this time, consider a hotel for the first few nights you're there. This will ensure that everything is as stress-free as possible and, if your new place isn't ready on time, it'll be nice to have somewhere comfortable until then!
Arrange For Property Turnover With Your Landlord, Tenant, Or Property Buyer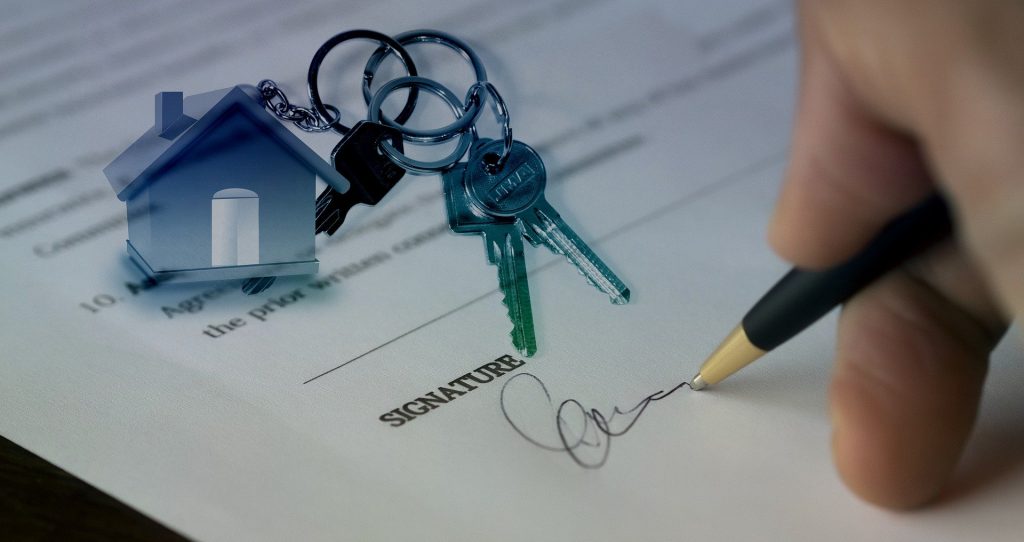 In some cases, you may have already turned over your keys to a new owner or your landlord before the moving date arrives. If this is not the case, make sure to arrange a time beforehand so they can get in and take care of any final details!
Subsequently, if you are the one moving into a new house, make sure to arrange for someone with access to clean and prepare it beforehand! This will save time on both ends while ensuring that there isn't anything unexpected like rubbish or dirty carpets. Meanwhile, if this is not possible, confirming a turnover date beforehand is the next best thing!
Meal Prep
The day before moving out, make sure to prepare any meals you will need for the journey and the first few days at your new house. This will save time on busy moving days and ensure that you're able to relax once everything is over.
Dismantle Furniture and Disconnect Appliances
A couple of days before the move, you will want to take apart any furniture that needs transport. This includes beds, cabinets and anything else which can't go in a box or bag!
Meanwhile, if appliances like washing machines or ovens need moving, make sure these have been disconnected beforehand, so they're easier for the movers to transport.
Pack Your Essentials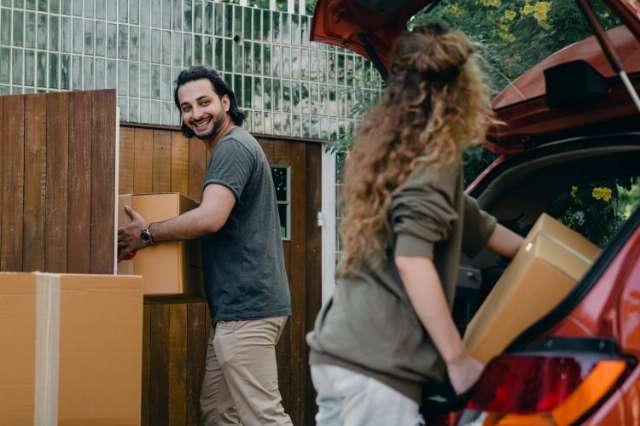 On the day before your move, you will want to pack your essentials for moving day. This means packing up clothes, toiletries and any other items that need to be with you when you leave!
Meanwhile, if certain things don't have a place in either location yet (like furniture), make sure these go into storage before anything else! This will ensure that you have a place to keep them while everything else is in transit and, if they're going with you, save space for the rest of your belongings.
Go Through The Moving Checklist Once Again
On moving day, once everything is in motion, take time out of your day to go over this list (and your own personal moving checklist) once again. This will ensure that nothing has been left out and, if it has, you can fix it before the day ends!
Part 6: After The Move
Once this initial moving day has passed, there's still plenty left to do before settling into your new home! In fact, it may be helpful to create an entirely new checklist to ensure that everything is done.
Make A New Friend
While it's easier said than done, try approaching moving like an adventure. Be open to making new friends and meeting some of the neighbours. You never know what will come from this! Some great things can come from making new friends, so just try your best to be open.
Take Your Time With The Unpacking Process
Finally, as much as you want to unpack everything and settle right in, try giving yourself some time. You may be exhausted after the long journey or overwhelmed with all your new responsibilities now that you're there. Either way, it's essential to give yourself a chance to rest and relax before diving into unpacking!
The result is often an overwhelming sense of burden and responsibility. So remember: this isn't a race!
Explore Your New Neighbourhood or City
While it's important to get settled, there are some exciting things you can do while getting situated. This means exploring your new neighbourhood or city! You may want to take a walk around the block and learn where you can find all of your necessities.
If this isn't possible for whatever reason, make sure to take part in local activities and events. While this may not be your new city or neighbourhood, it's an excellent opportunity to meet some people who live there!
Moving to London is not so different from moving anywhere else, but there are a few things you must know when you are relocating to the United Kingdom's capital. Whether you are moving for work, study, or simply for a change of scenery, we have put together some advice to help make your transition to London as smooth as possible.
London is an expensive city to live in, so be prepared for high rental prices. It is worth looking for a flat or house share in order to save money, as you will usually be able to find something cheaper than renting a whole property by yourself
.When looking for a place to live, keep in mind that London is very large and consists of many different boroughs, each with their own unique atmosphere. Do some research to find the area of London that best suits your needs and budget.
London is a tourist-heavy area. If you are looking for a more locals-oriented experience, try moving to one of the outer boroughs such as Richmond or Bromley.
When it comes to transportation, London has an extensive and efficient public transport system that includes buses, trains, and the famous Underground (or "Tube"). An Oyster card allows you unlimited travel on all public transport within London Zones 1-2 for a daily, weekly, or monthly fee.
Final Thoughts
There you have it! A guide that help you get sorted for moving house! Whether you're excited or nervous, hopefully this has given you some ideas on how to get organised and prepare.
Remember: there's no rush here so take your time and enjoy the journey from start to finish! Moreover, keep in mind that it doesn't always have to be perfect! So, if things to go south, keep your head up and trust that everything will be okay!
Compare Removal Companies Quotes
Get quotes quickly and easily from a removals near you.