A Comprehensive Guide On Free Moving Boxes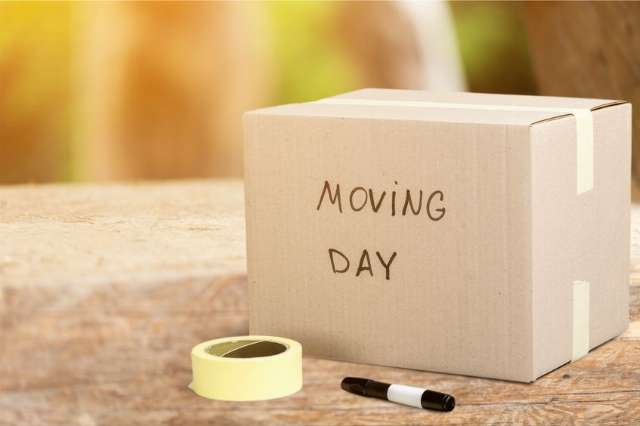 The process of moving to a new house can be costly. Ways on how to save up and reduce your expenses will always be a welcome thought.
Although it doesn't seem like it, hiring a removals company is one way of saving on moving costs. You may not notice, but paying for packing boxes and packing supplies like bubble wrap, packing tape, packing paper, and other moving supplies may actually cost more than paying an all-in fee with professional movers.
You also have to take into consideration the fuel costs of going back and forth for your things and the damages you might incur on your items when you do the move yourself. You can also get away with not spending too much on moving boxes by instead sourcing for free moving boxes around your neighbourhood.
Compare Removal Companies Quotes
Get quotes quickly and easily from a removals near you.
Of course, you will want to purchase brand new, heavy duty, cheap moving boxes for valuable items, fragile items, bulky and heavy items, all of which you will want to keep safe and secure. A wardrobe box will also go a long way in terms of efficiently packing your stuff, so that is something you will want to purchase as well.
However, for less valuable items or items that are going into a self storage space, you need not spend too much on boxes. After all, you will only be leaving them untouched for a long time or will end up taking them to a recycling bin or a recycling center anyway.
So, how exactly do you go about acquiring free moving boxes? More importantly, where do you get free cardboard boxes? This guide aims to answer those questions, and a whole lot more!
The Pros Of Using Free Moving Boxes
Aside from the above mentioned savings due to minimised expenses, there are a few other reasons as to why free boxes are the way to go. These reasons include:
Free Boxes Are Easy To Find
Cardboard boxes are found in various places. You don't have to look too far to get some! Most households and establishments already have boxes that they want to dispose of anyway. Hence, you won't have a hard time finding some.
It's Eco Friendly
Most cardboard boxes are made to be used a few times before they need to be recycled. So, why dispose of them when you can reuse them and help protect the environment by doing so?
If you're looking for ways to reduce waste and preserve natural resources, using free cardboard boxes is the way to go!
You'll Have A Wide Selection Of Sizes
Because you aren't paying for anything to get these boxes, you won't have to limit yourself to a specific size. Just imagine. You won't have to force yourself to put everything you own in multiple small boxes just because a large moving box is costlier.
The Cons of Free Moving Boxes
There are some disadvantages to using second hand boxes. Here are two of the most common:
Collecting Them Could Be Time Consuming
Unlike when you purchase new moving boxes, where the process is quick and straightforward, collecting free boxes that are in good condition may take a lot more time.
You will have to go through more than a couple of places just to find enough boxes for all your belongings. Additionally, not every place you look will have free moving boxes for you to take.
So, while you will be saving a lot, you will be spending a lot of time, which you may otherwise use to start planning your move and packing your stuff.
They Pose A Lot Of Risks
Because these boxes have been already used, most of the free boxes you will find may not be in the best condition. Chances are, you will encounter boxes that are dirty, unsanitary, water damaged, infested with insects like spiders, moths, or bedbugs, and lastly, just too weak for the purpose of moving.
Such issues on your cardboard boxes may even lead your belongings, and even your property to get damaged.
Minimising The Risk Of Using Free Cardboard Boxes
While the risks mentioned above are real, there are quite a few ways you can minimise them.
Check For Damages For Packing Your Stuff
Make sure your cardboard boxes do not have holes, rips, or any kind of weak spots. You will also want to examine the seams of the boxes for any sort of wear and tear, as these are usually the most easily damaged.
Also, check for damages at the bottom of each carton, and make sure the flaps can still close completely.
Take Only Clean Boxes That Do Not Smell Musty
Make sure the cardboard boxes you take are perfectly clean and do not have that musty smell. Also, take into consideration what items were stored in the boxes before taking them.
Grease stains, food leftovers, and spilt liquids may attract pests, result mould growth, and soil your stuff.
Reinforce The Underside Of The Box
Once you find clean boxes that are in good condition, you will want to make sure the bottom and the corners are all well-supported. You may do this by taping the bottom side of the box. This will reduce the chances of it getting damaged during the move.
Add Protective Layers
Because the structural integrity of a used box is not as sturdy as that of a brand new one, it will also be best to put protective layers under your items. You will also want to add a layer of crumpled or shredded paper over your stuff to keep it stable and packed tightly within the box.
Set A Weight Limit
As mentioned above, second hand boxes are weaker than most brand-new boxes. That means you will have to take its capacity to carry your items into consideration. One way of making sure your boxes do not give under the weight of your stuff is by setting a weight limit for each box. You may, for example, set a capacity of 40 pounds or 18 kilograms in one large cardboard box.
How Do I Get Free Moving Boxes?
The answer to this question is simple. Getting a free cardboard box doesn't require much. All you have to do is know the right people and establishments who can hook you up with free packing boxes, and then ask if they can give you some! Easy peasy!
Where Can I Get Free Moving Boxes?
Boxes can be found almost anywhere! However, to narrow and speed up your search for clean, sturdy boxes, we've gathered a list of places you can hit up.
Ask Your Friends And Neighbours
Before you go too far and start asking around, you may want to ask your family, close friends, and neighbours who have recently moved if they have spare boxes they can give you. Chances are, you'll be getting something that is in relatively good condition this way.
Your Online Network
Your online social network would also be an excellent place to start. Just let your contacts know you're on the lookout for second-hand moving boxes, and you'll probably be able to score one or two boxes from a couple of acquaintances.
Your Workplace
Ask the custodian or property manager at your workplace if they have some clean, sturdy boxes they can spare for you. This is especially ideal, as you won't have to go out of your daily routine to find a few free cardboard boxes.
The Supermarket or Grocery Store
Because goods come in and out of supermarkets or grocery stores regularly, the chances of you getting free boxes are pretty high. However, because many people will also think to check out these places for free boxes first, it will be a bit difficult to get the best boxes possible. To improve your chances of getting boxes that are in good condition, come in early in the morning or late at night before closing when they are restocking the shelves.
You can also try asking for wooden or plastic crates, which you may use to carry cleaning supplies, among many other uses.
Bookstores
Books are one of the heaviest items you can pack, so you'll be sure that book stores will be able to provide you with boxes which you can use for books, folders, and other documents.
Recycling Centres
Recycling centres are also a gold mine for available boxes, as this is where many unneeded items eventually go. Be sure to check for bugs and insects before using them.
Liquor Stores
Because liquor bottles are fragile, liquor boxes are probably one of the sturdiest boxes you will find. Most liquor boxes, though, are narrow so such boxes will be best used for CDs and other small, fragile decorative items.
A Drugstore or Pharmacy
While boxes from a pharmacy are smaller than your average storage boxes, they are still ideal for small items, including medicine, kitchen utensils, loose tools, and jewellery.
Schools
Reach out to schools in your area and ask if they have extra boxes laying around. It is best to hit up schools at the beginning of the academic year, as there will be new book and school supply shipments.
Alternatively, you may also want to hit up local universities on moving day, as students moving into the dorms will want to get rid of the boxes they moved their stuff in.
Fast Food Chains, Bars, Restaurants, or Cafes
Restaurants, bars, and cafes will have boxes to spare when they go through their inventory of food stock and dry ingredients. Fast-food chains will also be able to spare you a couple of fry boxes, where frozen chips are usually delivered in.
Print Stores and Copy Centres
If you require boxes that are uniform and easy to handle, copier paper boxes would be ideal. Print stores and copy centres go through lots of these daily, which means they'll probably always have a few to spare.
Self Storage Facilities
Things are brought in and out of storage facilities all the time, and many people are discarding lots of boxes after moving in or out of a storage unit. Ask the storage facility about these excess boxes, and they'll be glad to help you out!
Residential Leasing Offices
If you live in an area where people move around a lot, there will be a lot of people looking to get rid of their used boxes. You can try asking residential leasing offices if there are any boxes you can get off their hands.
Any Other Kind of Retail Store
Almost any retailer will have at least a few boxes in the back of their stores. With a shipment or two coming in regularly, you'll be sure to find any kind of box you need!
Your Removals Service Provider
You don't always need to avail of a moving company's packing services to get your hands on a few free boxes. If you're hiring a man and van or a removals company to transport your stuff after you get everything packed up, these movers will surely be glad to give you a few boxes for free!
Final Thoughts
Now that you know where to get free moving boxes, you're all set to begin the process of moving house! However, if you find that you'd be better off hiring someone else to do the packing and transporting of your stuff, check out our list of partners and find the moving service that will best suit your needs and your budget!
Compare Removal Companies Quotes
Get quotes quickly and easily from a removals near you.