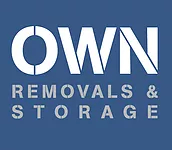 With over 270 online reviews for our removal and storage service you know you are in safe hands. Get in touch for a free quote.
Servicing the following areas
Business Hours
9:00 am to 5:00 pm
Monday
8:00 am to 6:00 pm
Tuesday
8:00 am to 6:00 pm
Wednesday
8:00 am to 6:00 pm
Thursday
8:00 am to 6:00 pm
Friday
8:00 am to 6:00 pm
Saturday
9:00 am to 5:00 pm
O.W.N Removals and Storage has been helping it's customers move house smoothly for the last 9 years. During this time we have worked with many happy customers, both domestic and commercial. Some of which are more than happy to provide references upon request.
We understand that moving home is among the top three most stressful activities undertaken, and our friendly, helpful and dedicated teams have been vetted and well trained to ensure that stress is kept to a minimum, and to ensure moving day runs as smoothly as possible.
We currently offer 2 pricing strategies, the first of which is based on an hourly rate. This is particularly beneficial to first time movers and young professionals moving from furnished flats. 
Secondly, we offer a full removal service, based on a set pricing structure. This is recommended for larger property moves, and can include packaging if the client so wishes.
Read more
Services
Moves from / to a Storage Facility
Single or Multiple Furniture
Compare Removals Costs and Companies
Get quick and easy quotes from a Removals Company near you