Looking For Local Movers?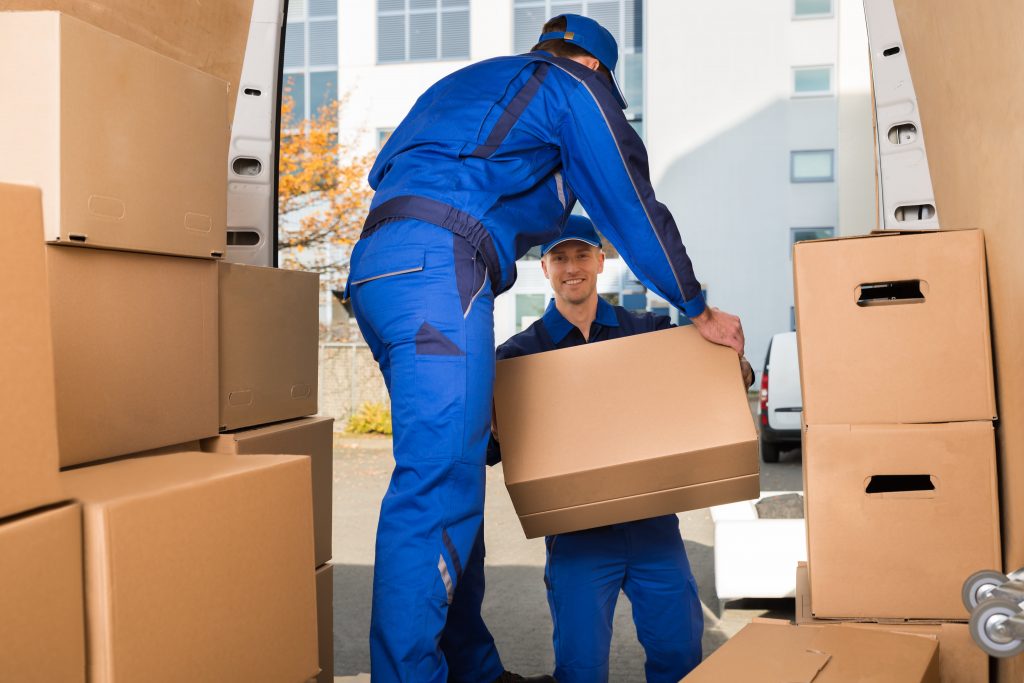 Are you planning to relocate somewhere nearby? If so, you must think that hiring professional moving services is nothing but an unnecessary expense. This, however, is false. After all, professional movers can always provide you with a stress-free moving house move, no matter how far or near your moving destination is.
Benefits Of Hiring A Removal Company For A Local Moving House Project
There are several reasons why one should consider hiring reliable removal companies when planning a house move. Here they are:
You'll Have A Stress Free Move
First of all, you will find that having a removal company handle your relocation eases the stress that comes with moving house. This is because most removals companies have the necessary skills, training, and equipment to ensure a smooth and easy house move. Moreover, our partner removal companies offer comprehensive moving services, which means you won't have to worry about doing any of the hard work and heavy lifting! Some moving services our partners offer include:
Packing materials acquisition
Packing services
Collection and delivery of your items
Unpacking services
Removals storage
You Can Save Time
Moving with the help of a removal company will also be a good way to help you save time. After all, our partner removal firms are all quick and efficient, thus allowing you to complete the moving process as soon as possible. Check out our trusted removals in London, Manchester, Liverpool, Birmingham, and Bristol and get free quotations.
Your Belongings Will Be Safe
You will also find that even with the moving process completed pretty quickly, your belongings will still be safely and securely transported from one point to another. WhatRemovals sees to it that our partners only provide the utmost care and respect for your belongings.
You Can Save Money
This, in turn, also means you can save some money during the move. With your belongings safe and secure, you won't have to worry about spending money on repairs or replacement items. To be safe, though, it would be much advisable for you to entrust with your chosen removals company items that are fully insured so that you will have that extra layer of protection on top of what our partners can provide.
Because you will be entrusting the moving process to professional removal experts, you will also be able to save money on things like packing materials, moving equipment rental fees, vehicle rental fees and fuel, additional storage fees, and other removal services you might require.
How Much Do Local Movers Cost?
As with all types of removal companies, there are no set prices for the services of local removals firms. Instead, moving costs will depend on factors specific to your own local move. Some factors that are typically taken into consideration when computing for moving prices include:
Your location (removals services in Glasgow will cost differently than services in Bournemouth, Sheffield, or Cardiff)
The volume of items you wish to move and the size of your property
The removal services you will avail (e.g., packing service, furniture assembly, removals storage, etc.)
The distance between the point of origin and destination
The complexity of your move (Will they need to carry heavy and bulky items down multiple flights of stairs, or will you have everything they need to move ready on the first floor?)
The length of the move (Sometimes, removal companies will charge based on an hourly rate or daily rate)
Your moving date (Weekdays are often cheaper than moves scheduled on weekends or holidays)
Moving Tips To Remember
For extra peace of mind, you will want to have your valuable items with you on moving day. While our partner removal companies are background checked and trustworthy, it will be in everybody's best interest if you brought your valuables along with you instead of having them moved by your removal company.
Make sure to compare removal quotes before settling on a company to help you with your move. It is, however, vital that you do not just compare quotes. You will also want to check your prospective company's customer feedback and reviews, other services, and many more. This will help you ensure you hire someone you share the same values with.
Consider decluttering your stuff before moving day. Get rid of any damaged or unwanted items before moving day. Doing this will help make the moving process easier not just for you but also for your selected moving company.
Book a removals company at least a month before moving day. You may, of course, attempt to make last-minute bookings, but you must keep in mind that some movers get fully booked weeks before a certain date.
If you are planning on packing your items yourself, be sure to use high-quality boxes and other packing materials. You may purchase some from our Box and Packing Materials Shop.
Do not be shy in asking your moving company any questions you may have about the upcoming move. This will help you better understand how the moving process works, thus making the entire thing smooth-sailing for everyone involved.
Lastly, do as much research as you can. You may also check out moving advice on sites like WhatRemovals so that you can ease the hassle that comes from moving house. You may also go through our article on domestic removals and international removals for some tips if you are planning to move across the country or abroad.
Ready To Book A Local Moving Company?
Ready to book a local moving company for your upcoming home relocation? Check out our list of partner moving companies in your area here. You may also accomplish this risk-free online form so that we can match you up with companies suitable for your moving needs and requirements! From there, all you'll have to do is contact your matches and compare removal quotes before choosing the best one for you!
Compare Removal Companies Quotes
Get quotes quickly and easily from a removals near you.