Looking For Domestic Removals Services?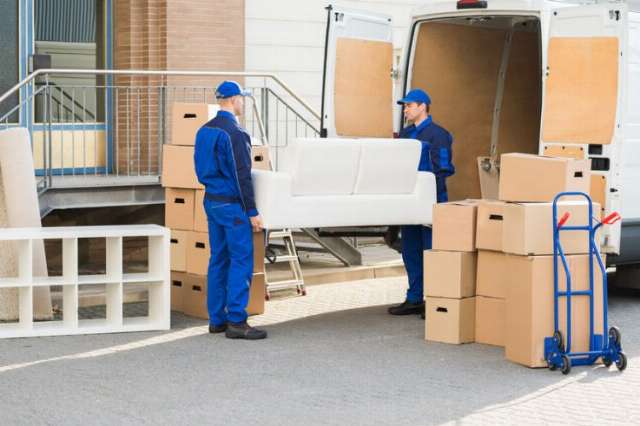 If you are planning a house move across the country, hiring a house removals company is crucial to accompany you throughout the journey. After all, such services make the process of moving house less of a hassle!
What Are Domestic Removals Services?
Domestic removals services are, to put it simply, nationwide house moving services provided by removals companies in the UK. These professional removals services are provided to home movers who wish to have a smooth and hassle-free move.
Aside from the physical transportation of your belongings from one location to another, professional house movers also provide additional services such as acquiring packing materials, packing services, the unpacking and reassembly of furniture and other items, temporary storage solutions, and many more. With WhatRemovals, finding a removal company to hire in London, Bristol, Birmingham, and many other cities in the UK has never been this easy!
Reasons To Hire A Domestic Removal Company
If you are still on the fence about hiring a removal company for your house move, here are some reasons you should do it:
A House Removal Project Is All Too Overwhelming To Do On Your Own
As you may already be aware, moving house is a very stressful and tedious feat, even with the help of a house removal company. Therefore, doing this without professional removal services will be all the more overwhelming and tedious.
Fortunately, all this stress and fatigue can be minimised with our home removal partners on the job. After all, our partner removal companies all offer full-service home removals! That means they will handle as much of the hard work and heavy lifting as possible, leaving you to deal with your personal belongings and valuable items without too much trouble.
With a full house removals service, you can expect your removal firm to provide the following:
Packing Materials
Full Packing Service
Furniture Dismantling and Reassembly Services
Transportation Of Your Belongings
Unpacking Services
Removals Storage
Although It Doesn't Seem Like It, A DIY House Move Will Cost You More
It is a common misconception that moving house with the help of a removal company is immediately more expensive than a do-it-yourself house move. However, while the upfront costs will definitely come out more expensive, hiring a home removals company will definitely help you save money in the long run. Here are some ways hiring a removals team can help you save money:
House removals companies, especially WhatRemovals partners, have the necessary experience and equipment to ensure excellent service and efficiency at all times. This includes the packing process, where you might end up using too much tape or underpack boxes during a DIY move, thus failing to use your packing materials at optimum capacity.
With a removal company at your aide, you won't have to worry about your belongings getting damaged or lost in transit. That means you won't have to spend extra money replacing or repairing such items.
Moreover, because most removal companies are covered by public liability insurance and goods in transit insurance, you'll have no worries even when something does happen to your belongings. Despite this, it is encouraged that you only purchase your own removals insurance for extra peace of mind.
As already mentioned, removals companies offer full-service house moves, which means you'll only be paying for one thing, rather than having to pay separate for vehicle rental fees and fuel, self store fees, packing materials, moving equipment rental, and many more.
You Can Focus On Other Aspects Of The Move
Moving house is more than just about physically getting your belongings packed and moved to another location. However, there are a lot of other things that go into planning a house move. This includes setting a moving date, weighing insurance options, accomplishing the requirements when moving to a different city, legally changing your address, finding good schools or a job in the area, and so many more.
Fortunately, you can focus on all those other things AND your personal life when you let professional movers help you move home. All you'll need to do is get a free quote of removal costs from multiple removal companies and choose the one suitable for you!
How Do I Book Professional Movers For Moving Day?
Here's a quick step-by-step on how to book professional movers on WhatRemovals:
Step 1: Check out our partner movers in your area. We have the best removals in Manchester, Liverpool, Croydon, Leeds, and many towns across the UK.
Step 2: Fill out our risk-free online form with your details. This will help us match you with up to four of our partners whom you can choose from.
Step 3: Once you have been matched up with a few prospective movers, you may start contacting them or wait until they contact you. During this time, our partners will present you with preliminary removal quotes or schedule a pre-move survey. The latter may be done in the form of a video survey or a no-obligation home visit. Pre-move surveys are conducted to determine the specific factors surrounding your move, and therefore, how much it will cost.
Step 4: Choose a moving company and start planning your big move.
Compare Removal Companies Quotes
Get quotes quickly and easily from a removals near you.