Do I Need To Hire Professional Movers? Top Reasons To Hire A Removals Company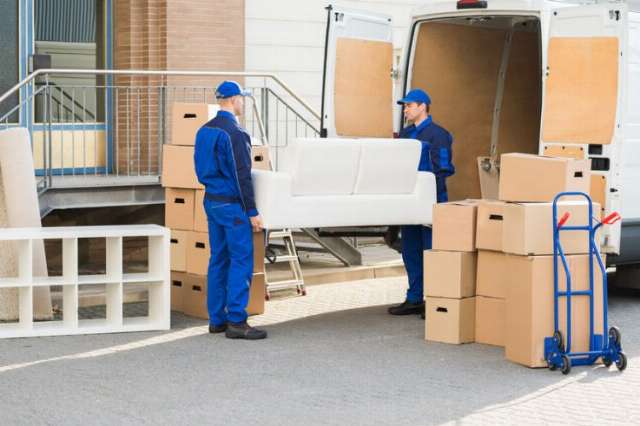 Moving to a new home can be exciting. From West to East London, perhaps? Wherever it may be in the country, a fresh start in a new environment is always a thrill.
You might be thinking of doing things on your own–sorting out old stuff, packing, hiring a van, driving to your new place. I mean, it does sound much more straight forward and cost-effective! But, did you know that moving houses is frequently cited as one of life's most stressful activities? Some even say it's as stressful as a break-up!
That's because it's a break from a routine, which can cause anxiety. After all, you're not only moving houses; you're also moving schools or workplaces. And you might have to leave friends, too.
Hence, it is safe to say that moving houses is not only tiring physically but also emotionally. Experts say that to lessen the stress, you should give as much time as you can for your move and don't spread yourself too thin.
You don't have to worry, though! Removal companies are here to help make moving easier! To help convince you of this fact, we have made a list of reasons to hire a removals company!
Removal Companies Help You Save Time

Hiring a removal company may seem costly, but you may actually get the best value for your money if you choose the right mover, depending on your location.
Moving can take days or even weeks, especially if you have a day job or a family to look after. Just sorting out your things can take a while, as many people can be clueless about how much stuff they've purchased and hoarded over the years. So why not let the professionals do the other tasks for you?
Squeezing in packing and loading in your schedule can be a hassle, but if you hire a professional mover, you can rest during your days off. You can even take care of all the other tasks for your move, like finalising payments or finding new schools for the kids.
Hiring and driving a van yourself sounds simple, but if your new location is far and if you have loads of boxes to move, you'll be knackered with back and forth trips.
Removal Companies Are Safe!

Do you like to collect antiques and fine art? Are you worried about lifting and transferring your piano to your new place?
Professional movers have years of experience — they are fully trained and fully equipped. A removal company can ensure the safety of the most valuable and fragile goods. They can also offer insurance to protect your items just in case something happens (which is highly unlikely).
Leave it to the pros who can quickly spot potential problems.
"How can I lift this cupboard without damaging it? How can I fit my table in the vehicle?"
These professionals can solve problems as they arise. They have complete tools and accessories, so you can rest assured that every item will be delivered in one piece.
Removal Companies Offer Support

Removal Companies Offer Support
It's not just physical support. With their years of experience and excellent customer service, professional movers can give emotional support as well. Settling things both in your previous and new home is time and energy-consuming, but these people can even provide you with advice on adjusting to a new environment.
If your mates are also busy with day jobs and can't assist you during your move, removal companies are just a few clicks and a call away!
Removal Companies Are Easy to Find
Finding the perfect house removals company in London, Bristol, Manchester, or anywhere you are in the UK is simple. In this digital era, you can easily check the reliability of the company by searching online. A professional moving company would have a professional website. On their online platform, you can read reviews and testimonials from their previous clients.
You can then get their contact details and call them up! Most of them give out no-obligation quotations, so you will be sure that it isn't a scam.
Hire A BAR Accredited Removal Company
The British Association of Removers (BAR) was formed in 1901 to promote excellence in the Removals industry. They established a Code of Practice to set the standards for excellence and professionalism in the moving and storage industries.
Member-companies of the British Association of Removers are guaranteed to be leaders in the industry, providing professional, trustworthy, and various moving services throughout the United Kingdom and Europe. Most of them will also offer services for international and commercial relocations.
The Association exists to ensure that consumers like you only get the best and reliable removals and storage services from its members. This is possible by setting out clear and strict guidelines or the BAR Code of Practice that all its members should follow. These include:
Clear Customer Communication And Responsible Advertising
Members of the British Association of Removers are strictly mandated to provide customers with transparent prices and a timeline for their move. Advertisements should also have integrity; they should be open, honest, and easily understandable. There is no room for false advertisements in the BAR.
Standard Insurance Options
A member-company must offer insurance options for customers in order to protect their belongings.
Continuous Enforcement Of Quality And Management Standards
Member-companies of the British Association of Removers are subjected to regular on-site inspections, customer satisfaction checking, and monitoring of vehicles, staff, and facilities. This is to ensure that high-quality and reliable removals and storage services to customers will be consistent and at par to the standards of the industry. The standards that the British Association of Movers set are at part with the United Kingdom's Quality Standards Services, ISO, and BS Standards that set the bar for excellence in multiple industries.
Offer Training To Removals Employees
Employees of removal or moving companies under the British Association of Removers undergo an approved training scheme through the Chartered Trading Standards Institute. Through this training, employees become experts in offering reliable moving services to customers.
Protects The Rights Of Consumers
Aside from setting standards for insurance options, the BAR also sets guidelines for service cancellation, refunding, and payment guarantees between the customers and the removal companies. All advanced payments you make to a member of the BAR is protected by the BAR Advance Payment Guarantee. This means that in the event that your mover encounters bankruptcy, you'll get your money back in full.
If you're a consumer, it is highly recommended that you partner with a removal company that is a member of the British Association of Removers in your next move. When you do, you're guaranteed to have quality service and a smooth move to your new hometown or location. Here at WhatRemovals, we make sure our partner moving companies in London, Liverpool, Manchester, and many more cities are members of BAR to ensure your are provided with quality service.
Bar Support For The Member Companies
Aside from protecting consumers, the BAR also provides support to its members. This is to keep up the strength and excellence of the removals industry in the United Kingdom. There are many ways that the BAR supports its companies. Some of these are:
Continuous Support And Advice To Member Companies
Because the BAR is a recognised Trade Association for removals in the United Kingdom, it is a reliable source of support and guidance to its members regarding insurance, financial, and legal matters.
Opportunities for Recognition
Members of the British Association of Removers are promoted in the BAR website for easy access to consumers in the search for a reliable removal service. Furthermore, only members can display a BAR badge in their websites to signify guaranteed quality, excellence, and integrity in their removal services.
Training Services
As mentioned earlier, the BAR provides training privileges to its members. This is not only for the benefit for consumers, but also to help its members stay competitive, equipped, and up-to-date in the removals industry.
Other Benefits
Members of the British Association of Movers also enjoy discounts and benefits from the various products and services that the BAR offers through its Affiliates and Partner program. Through these benefits, members can consistently offer competitive prices and services to its customers.
Interested in Hiring a Removal Company?

With a website like WhatRemovals, it's easy to locate movers near you. WhatRemovals is connected to several house removals providers in Birmingham, Liverpool, and many more cities across the UK and we make sure that they are all reliable.
On our online platform, you can get quotes quickly by searching for companies based on your location. All you need is to type in your area code and requirements, and you will be given a list of removals companies that are best suited for you. They can also provide you with a free quotation of their services, making it easier to decide.
We can also help you find a good quality storage facility for a very competitive price. Just in case you have too much stuff that you can't throw or give away, you can choose to keep them in a storage facility. It's also helpful when there are unforeseen delays in your move, like when the previous owner of your new home is yet to finish moving out.
Ready to start comparing quotations from different companies? Fill out and submit our risk-free enquiry form today to get quotes from our partners!
If you need more tips on how to choose a removals company, we got you! Click here.
Compare Removal Companies Quotes
Get quotes quickly and easily from a removals near you.