Looking For A Commercial Removals Company?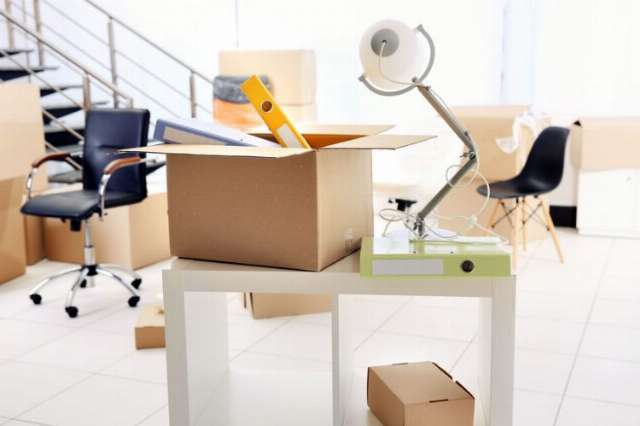 When you plan to move your business to a new space, it is almost always instinct to go with the moving options that will cost you the least money. This includes choosing to DIY a move rather than hiring a company that can provide you with professional relocation services. However, you will find that hiring a commercial removals company for your business relocation or office move is a good idea for many reasons.
What Is A Commercial Removals Company?
A commercial removals or business removals company is a firm of moving professionals that specialise in helping relocate businesses and offices. Commercial relocation projects often involve the transportation of special equipment, office furniture, business inventory, and many more.
Aside from transporting commercial and other business equipment, a commercial removals company can also provide you with packing materials and other moving services like packing and unpacking, temporary business storage, furniture reassembly, and many more.
You will also find that hiring a removals company for your commercial relocation comes with many advantages.
Advantages Of Hiring A Commercial Removals Company
Here are some benefits to hiring a commercial removals company for your upcoming business or office move.
Although It Doesn't Seem Like It, A Business Removals Expert Can Help You Minimise Expenses
At first glance, hiring professional movers may seem like it comes with an exorbitant amount of fees. However, you will find that expert movers can help you reduce the expenses required for your business relocation by providing their expertise and experience in regards to moving businesses. Our team has partnered with removals in Manchester, Liverpool, Birmingham, Bristol, and London to relieve you from stress of moving your business to a new place.
You may be surprised at how much money a professional removals company can save your business simply by offering their knowledge and usable advice. A commercial removals company can help you determine if you need to rent a storage unit for your business equipment, provide helpful tips on how to save money on the packaging materials required for your office relocation, and many other cost-effective services that will help minimise the expenses of moving your office or business.
A Reliable Commercial Removal Company Can Make The Task Of Moving So Much Easier
While you may already have the manpower to help with your office relocation, it is essential to remember that commercial removals companies offer their services for more than just moving. Our partners can also provide assistance in packing your stuff, loading and unloading of goods, transportation, unpacking and other related activities.
Hiring a moving expert means that you will not have to stress any aspect of your commercial move. An excellent commercial removals company will provide you with the manpower and experience needed for a hassle-free move!
Contrary To Popular Belief, Hiring Professional Movers Will Save You Time
People often make the mistake of thinking that hiring professional movers is actually more time consuming than doing the relocation process themselves. However, this is simply not true.
While it may seem like hiring a commercial removals company will cost you more time overall, especially with regards to scheduling and setting up appointments, you will find that professional movers are able to help save you time in many ways. A reliable moving firm will help you get the tedious tasks out of the way, allowing you to focus on more important things like running your business.
Commercial Movers Can Help You Ensure Business Continuity
It is essential to show that your business is still up and running even when you are in the process of moving. You can do this by ensuring that your office or business location remains open during the period of relocation and scheduling work hours around the times you will be transitioning offices.
Additionally, since a reliable commercial removals company will provide you with full-service relocation services, you can be sure that your business will experience minimum disruption and zero downtime.
Commercial Moving Tips To Keep In Mind
Do not forget to verify the legitimacy and accreditation of commercial removal companies before you sign any contracts or hand over any deposits. One way of doing this is by making sure your prospective movers are members of the British Association of Removers (BAR). BAR, after all, upholds its member to a certain standard, thus ensuring your satisfaction.
Keep a check on your inventory. This may sound like an obvious tip, but many businesses forget to do this before they start packing for their business move. Therefore, you will want to make sure that all your equipment, files and other related items are properly inventoried before signing any contracts and handing over any payments. Here's a few tips on how to organize your office move.
Be sure to double-check the services offered by commercial moving firms. For instance, you may want to inquire about removals insurance coverage, whether they provide different sized vehicles for your move (such as pantechnicons or large vans), and other such factors that may affect your office relocation.
Compare multiple removals quotes before settling on a commercial moving firm. You will also want to compare the inclusions of each quote and check out customer feedback and online reviews before choosing a commercial moving company.
Ensure business continuity after your business move is complete by providing your employees with proper training and communication during the planning phase of your commercial move. This will help minimise confusion among staff members and ensure that no important tasks are forgotten or overlooked throughout the process.
Ready To Relocate Your Business?
Whether you are a multi national corporation relocating your business or a small business planning on a business removal to accommodate the company's growth, a commercial or office removals company can help you transition from your current place to a new location.
As stated earlier, hiring a commercial removal company will save you time and ensure minimal disruption to your business. So if you are ready to make the move, be sure to get in touch with a reliable, professional office or commercial movers for your relocation needs.Not sure where to start? Check out our partner commercial removal firms in your area here. Meanwhile, for extra office and business moving tips, check out our Moving Advice Section.
Compare Removal Companies Quotes
Get quotes quickly and easily from a removals near you.