The British Association of Removers: Raising the Bar for the Removals Industry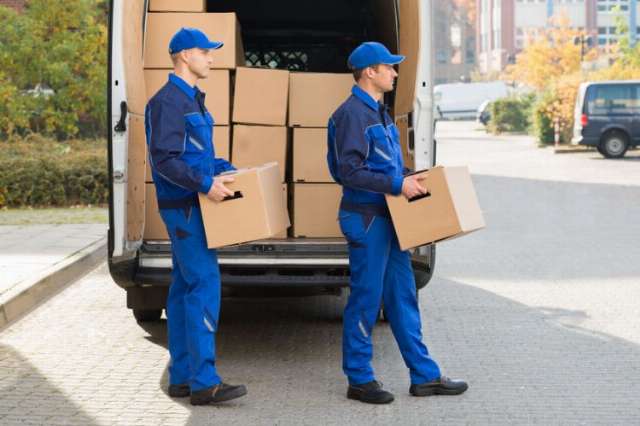 It is often said that one of the benefits of hiring a removals company for your planned move is peace of mind. Well, raise that peace of mind a notch higher and hire a moving company that is a member of the British Association of Removers.
What is the British Association of Removers (BAR), and why is it a big deal?
The BAR was formed in 1901 to promote excellence in the Removals industry. They established a Code of Practice to set the standards for excellence and professionalism in the moving and storage industries.
Member-companies of the British Association of Removers are guaranteed to be leaders in the industry, providing professional, trustworthy, and various moving services throughout the United Kingdom and Europe. Most of them will also offer services for international and commercial relocations.
Raising the BAR for Excellent Removal Services

The British Association of Removers has been going strong for a hundred years and shall not be underestimated. The Association exists to ensure that consumers like you only get the best and reliable removals and storage services from its members. This is possible by setting out clear and strict guidelines or the BAR Code of Practice that all its members should follow. These include:
Clear Customer Communication And Responsible Advertising
Members of the British Association of Removers are strictly mandated to provide customers with transparent prices and a timeline for their move. Advertisements should also have integrity; they should be open, honest, and easily understandable. There is no room for false advertisements in the BAR.
Standard Insurance Options
A member-company must offer insurance options for customers in order to protect their belongings.
Continuous Enforcement Of Quality And Management Standards
Member-companies of the British Association of Removers are subjected to regular on-site inspections, customer satisfaction checking, and monitoring of vehicles, staff, and facilities. This is to ensure that high-quality and reliable removals and storage services to customers will be consistent and at par to the standards of the industry. The standards that the British Association of Movers set are at part with the United Kingdom's Quality Standards Services, ISO, and BS Standards that set the bar for excellence in multiple industries.
Offer Training To Removals Employees
Employees of removal or moving companies under the British Association of Removers undergo an approved training scheme through the Chartered Trading Standards Institute. Through this training, employees become experts in offering reliable moving services to customers.
Protects The Rights Of Consumers
Aside from setting standards for insurance options, the BAR also sets guidelines for service cancellation, refunding, and payment guarantees between the customers and the removal companies. All advanced payments you make to a member of the BAR is protected by the BAR Advance Payment Guarantee. This means that in the event that your mover encounters bankruptcy, you'll get your money back in full.
If you're a consumer, it is highly recommended that you partner with a removal company that is a member of the British Association of Removers in your next move. When you do, you're guaranteed to have quality service and a smooth move to your new hometown or location. Here at WhatRemovals, we make sure our partner moving companies in London, Liverpool, Manchester, and many more cities are members of BAR to ensure your are provided with quality service.
Bar Support For The Member Companies
Aside from protecting consumers, the BAR also provides support to its members. This is to keep up the strength and excellence of the removals industry in the United Kingdom. There are many ways that the BAR supports its companies. Some of these are:
Continuous Support And Advice To Member Companies
Because the BAR is a recognised Trade Association for removals in the United Kingdom, it is a reliable source of support and guidance to its members regarding insurance, financial, and legal matters.
Opportunities for Recognition
Members of the British Association of Removers are promoted in the BAR website for easy access to consumers in the search for a reliable removal service. Furthermore, only members can display a BAR badge in their websites to signify guaranteed quality, excellence, and integrity in their removal services.
Training Services

As mentioned earlier, the BAR provides training privileges to its members. This is not only for the benefit for consumers, but also to help its members stay competitive, equipped, and up-to-date in the removals industry.
Other Benefits
Members of the British Association of Movers also enjoy discounts and benefits from the various products and services that the BAR offers through its Affiliates and Partner program. Through these benefits, members can consistently offer competitive prices and services to its customers.
Look for the Badge!

As a home or business owner looking for a reliable partner for helping you move your stuff or your business, you must hire the right removal company. The British Association of Removers makes it easier for you to locate and identify the removal companies in your area that are guaranteed to provide reliable and quality removal services at competitive prices. You can read more about the cost of a removal company's service here.
With the British Association of Removers supporting and mediating between consumers and removal companies, a smooth and painless move is guaranteed for both parties!
If you are looking to hire BAR-accredited removal companies, you may check out our list of removals companies here on WhatRemovals. We have trusted removals in Brighton, Bristol, Nottingham, and more cities across the UK. Moreover, aside from removals companies, we also help our users find the best deals on storage units and man and van service providers.
Compare Removal Companies Quotes
Get quotes quickly and easily from a removals near you.