Moving Company Services: What Services Should I Expect Professional Movers To Provide?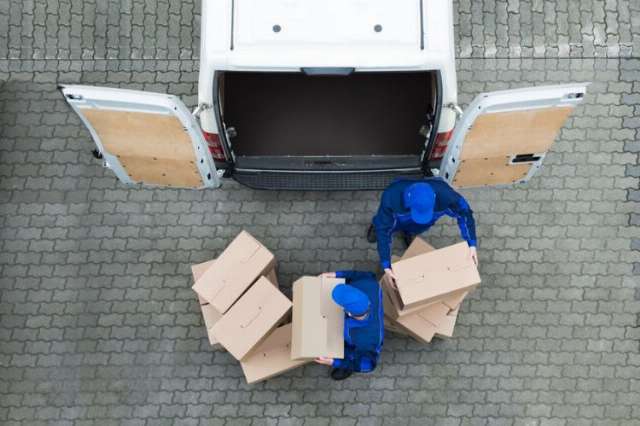 Moving is always considered to be one of the most stressful and overwhelming endeavours one could go through. However, that is not always the case. With some planning, organisation, and some help, moving can be a pretty fantastic experience. Read our Quick Guide on Moving Companies here.
One way of easing the stress and frustration that comes with moving is by hiring a removals company to help you out. Fortunately, hiring one is no hassle at all with the help of WhatRemovals. WhatRemovals is the UK's largest online marketplace for removal companies. We have trusted partner removals in London, Manchester, Birmingham and many cities across the UK.
What Services Can A Moving Company Provide?
House Removals
Home removals is the most common service moving companies can offer. Such services involve the transportation or moving your furniture, personal belongings, fragile appliances like washing machines, and other household items from your old place to your new one. Check out WhatRemovals' Guide on How to Move Washing Machines. During a house move, these professional movers will make sure that your belongings are handled and transported to your new location safely, securely, and on time.
Office or Business Removals
Although quite similar to home removal services, some removals companies have specialised office removals services as well. Just like with a house removal service, professional movers will take care of the handling and transportation of your items as well. Check out these tips for moving office.
International Removals
Although often a different service altogether, your local removals company may also be able to provide you with international moving services. That means they can help pack and transport your furniture and other stuff overseas! Here is more information on international removals companies.
Piano Removals
Pianos are heavy yet fragile pieces of equipment that not any regular house removal company can handle. You would need to book specialists on piano removals. Many removals companies have started offering specialised piano removals services, which means you can hire one removals company for both your household items and more fragile pieces of furniture like a piano.
Packing Materials
If you are planning on handling the move on your own, you may also rely on a removals company to provide you with packing materials like boxes, tape, bubble wrap, wrapping paper, clear stretch plastic wraps, and many more. Get free removal quotes from moving companies in Bristol, Croydon, Liverpool, and anywhere you plan to relocate to via our platform.
Packing Services
Meanwhile, if you've already got a way to transport your items to your new place but cannot pack your belongings yourself, you may hire them to pack your stuff safely and securely.
Removals Storage
If you are moving out of one place but are, for some reason, unable to move your belongings into your new location immediately, professional movers may pack and temporarily store your items in a storage facility.
All-Inclusive Moving Services
Sometimes, a removals company offers the full package. This means aside from the handling and transportation of your belongings, you may also depend on your moving company to dismantle, pack, unpack, reassemble, and arrange your furniture in your new house. Some companies will even help you get your TV or broadband connection set up ready fro your move in date.
Benefits Of Using A Removal Company For Their Services
Now that you've got an idea on the most common moving services that removals companies provide, you are probably asking, "But why should I avail of these removal services when I can handle the house move myself?"
Here are some reasons why:
Less Stress
Moving can be quite a stressful predicament, and no amount of planning or outside help can help make it stress-free. However, these things will ease the burden that comes with moving. With a moving and packing crew that is trained and experienced to work efficiently, you can rest assured knowing that your belongings are in the best hands possible.
Moreover, aside from the mental and emotional stress of organising a move, hiring a removals company will also save you from potential injuries.
More Savings
Although it doesn't seem like it, hiring movers may actually cost you less in the long run. Here are some expenses you can save on by hiring a removals company for your move:
Moving van rental and fuel costs.
Packing materials. Professional movers are skilled packers, which means they will be much capable of maximising the use of your packing materials.
Repair or replacement of damaged items.
If you are curious as to how removals costs are computed, click here!
Your Belongings Will Be Insured
Lastly, with a moving company on the job, your belongings will be covered by insurance. That means if something does happen to any of your goods, you won't have to worry about losing them altogether. After all, you will be, at the very least, compensated fairly for these items.
Are You Ready To Book A Moving Company?
If you think you are ready to hire a removals company for your big move, be sure to check out our list of available removals companies in your area today.
Having trouble choosing? Here are some questions you may ask your removals company. Is a house removals company too big and costly for your move? Consider a man and van company instead! Man and van services are available all across the UK, including London, Brighton, Birmingham, and more.
Compare Removal Companies Quotes
Get quotes quickly and easily from a removals near you.