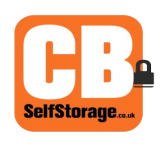 Cheapest long term indoor 24/7 access storage in cambridge.
Servicing the following areas
Business Hours
7:00 am to 9:00 pm
Monday
7:00 am to 9:00 pm
Tuesday
7:00 am to 9:00 pm
Wednesday
7:00 am to 9:00 pm
Thursday
7:00 am to 9:00 pm
Friday
7:00 am to 9:00 pm
Saturday
7:00 am to 9:00 pm
CB Self Storage is a independent, storage facility with easy access, conveniently located just off the A14 in Bar Hill – Cambridge. Our storage service is 'one of a kind' and everything we do is designed to make the customer's experience as easy and flexible as possible.
The storage units at CB Self Storage come in a range of sizes, they are clean, dry, secure and fully insured, and offer the very best conditions for both personal and business storage. We offer both self storage, with FREE 24/7 access and long-term storage (limited access), to a wide range of customers including householders, students and businesses. We also have Flexible Offices, Ecommerce and Mailbox Services.
Every day is different with exciting storage obstacles/challenges to overcome. Often customers come to us in unusual or difficult situations, such as having to move house after divorce or bereavement, or needing to store their possessions while temporarily relocating abroad, or even just having to make some room so that the unexpected guests can come and stay! We at CB Self Storage are here to lend a helping hand with what ever your storage needs.
CB Self Storage in Cambridge is conveniently located for domestic, business and student self storage, as well as long term storage, in the following areas: Alconbury, Bar Hill, Bourn, Burwell, Bury St Edmunds, Caldecote, Cambourne, Comberton, Cottenham, Cherry Hinton, Dry Drayton, Duxford, Eddington (new development north west of Cambridge) Ely, Fen Ditton, Foxton, Fulbourn, Girton, Great Chesterford, Great Shelford, Granchester, Haverhill, Histon, Horningsea, Impington, Landbeach, Linton, Long Stanton, Milton, Newmarket, Papworth Everard, Royston, Saffron Walden, Sawston, Shepreth, Soham, St Ives, St Neots, Teversham, Trumpington, Waterbeach & Willingham.
Read more
Services
Single or Multiple Furniture
Compare Removals Costs and Companies
Get quick and easy quotes from a Removals Company near you