Man and Van: How to Save Costs on Your Moving Day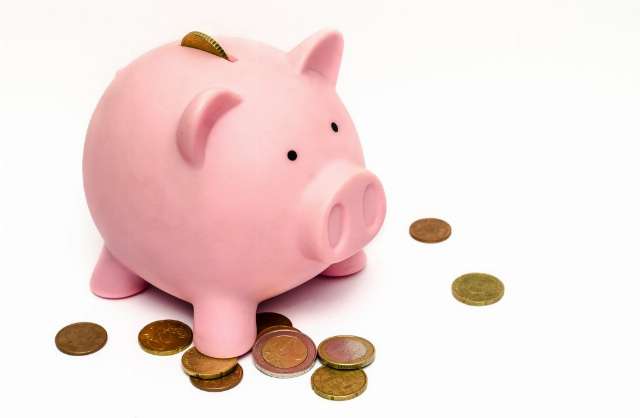 When you are planning and organising a house move, hiring a Man and Van to help you out with all the hard work and heavy lifting is always the best option. Despite its advantages, though, a man and van may be a bit too costly, especially when you're moving house with a limited budget.
Hiring a self-drive van might help you save more money, but doing the work on your own can be very stressful. Here is WhatStorage's Guide on Self-Drive Vans.
That is why to help you minimise the amount you'll be spending on moving day, WhatStorage has prepared these tips on how to save costs on man and van services:
Average Man and Van Cost

Before we begin, here is a quick look at man and van costs and how they are computed.
Man with van services in the UK cost an average of £30 to £450. Prices vary depending on your requirements and the additional services that you will request from the mover. Some of the factors that will affect the overall expenses are the size of the van, the distance between your old and new properties, the length of the job, and the difficulty or complexity of the move.
Van costs will also depend on the number of movers that you will need. For example, if you are moving from a one-bedroom apartment, a single man with a van will do. But, if you are in a four to a five-bedroom family house, you will need a larger removal van and a team of packers to carry out the job.
Prices also depend on your location in the UK. If you're in London or the south, rates are most likely to be higher.
Here is a full guide on Man and Van Prices.
Compare Removal Companies Quotes
Get quotes quickly and easily from a removals near you.
How Do I Save On Man and Van Costs?
Avoid Peak Moving Season
Make sure to avoid peak seasons. If you can, don't schedule your moving day from May to September as these are the peak months. Weekends should also be avoided, as well as the first and last days of the month.
Declutter
Keep in mind that the amount of stuff you have to move will significantly affect your man and van hire's cost. Save boxes and save van space by cutting down on your belongings. Evaluate all your items and get rid of what you don't want and what you don't need. If you like to hoard things, this could be the perfect time to break that habit.
There are several websites for selling pre-loved goods in the UK. You can donate or sell unused and outgrown clothes and shoes for a low price. You can then use the money you've earned to cover up a portion of your moving expenses!
Pack Smart, Make Use Of Alternative Packing Materials, and Consider Using Free Boxes

To save money when hiring a man with a van, make a list of things you can pack yourself. You can pack your own Open First box, which includes the things that you will need to unpack on your first day at your new place. This includes toiletries and a change of clothes.
On the other hand, if you take suitcases, baskets, and linen bins to your new home, you can put lightweight items inside. These could be clothes or other things that are not fragile. Smart packing can help you save money and save space in the van, which means you can lessen the number of trips during the move.
For fragile goods, it's best to leave the packing to the professionals. Experienced movers know everything about keeping your items safe from damage, and your bank account from costly repairs and furniture replacement.
You will also want to save up on packing materials in whichever way you can. For example, you may use this guide on free moving boxes to get an idea on where you can find used but sturdy boxes.
Do The Furniture Dismantling and Reassembly Yourself
If possible, you can take out furniture assembly from the additional services you want to avail from your man and van. To lessen costs, dismantling and putting together furniture, like coffee tables, can be done independently.
Leave Some Items In Storage
If there are things that you won't need immediately, you can store them somewhere and take them at a later date. Ask your friends and family with spare rooms if they can temporarily take in some of your items. This way, you can lessen the number of belongings you have to move.
If you're planning on getting a self-storage facility, you can search for affordable units on WhatStorage.
Book a Van Service in Advance
Preparing in advance is the key to a smooth house move. Book a man and van as early as possible. If you know someone who moved recently, you can ask them for referrals. This is an excellent strategy to get good deals.
Make sure not to rush and choose the first man and van you can find. Always compare man and van quotes thoroughly to get the most affordable package.
Communicate
To avoid additional removal costs, communicate all your requirements for the move. If you have delicate furniture or pianos that would require extra care from the movers, inform them early. Tell them about awkward corners and parking issues beforehand. Anything that might add to the overall cost, let them know immediately.
Ready to Hire a Man with a Van?

If you've already decided to go with a man and van service, go to WhatStorage's online platform. Get competitive quotes in just a few clicks away! Remember: Do not rush.
Compare quotes before making the final decision. If in need of a professional removal company, find local movers through our website.
Finding a mover has never been this quick, easy, cheap, and stress-free!
Compare Removal Companies Quotes
Get quotes quickly and easily from a removals near you.