Man and Van Price List: 5 Factors That Affect Man and Van Costs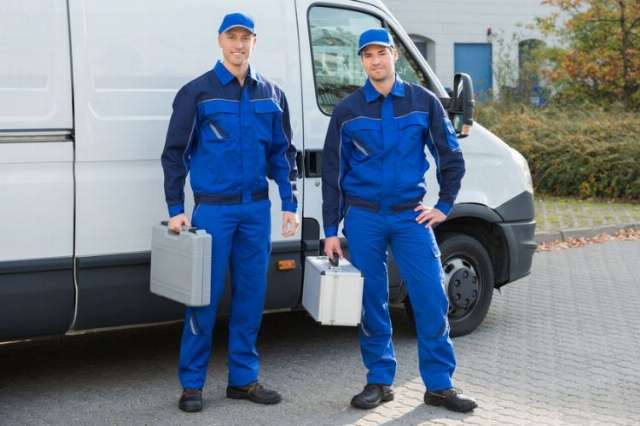 It's common knowledge that moving is an extremely tough and herculean task, especially when done alone. However, it doesn't always have to be that way. A man and van service may just be able to help ease any worries and frustration you may have about moving houses.
You may be asking, how much exactly does it cost to hire a man and van moving company? This article will break down the common factors that make up the cost of hiring a man and van service. This will help you determine if hiring a man and van service is essential for your move.
What is a Man and Van?

Before we go ahead and break down what makes up the costs of man and van services, though, it is important for you to know what exactly a man and van service is, and how it differs from a professional removal company.
A man and van, or a man with a van, is perfect for home removals that are either small in size or short in distance. Unlike traditional movers which require a whole team of men with a large truck or big Luton vans, a man with a van can easily help you transport furniture such as wood-burning stove, luxury mirrored furniture, refrigerator, washing machine, and other stuff from your current place to your new flat with a transit van. This, in effect, comes at a cheaper cost.
Aside from small home removals, a man and van is also ideal and reasonably priced for student removals, small office removals, moving furniture, self storage move-ins, and single item transportation. Man and van services are also more amenable to last-minute booking, as opposed to removal companies that require you to book weeks in advance. Browse through our recommended moving companies in London, Brighton, Cardiff, and Manchester to give you an idea on the price and booking process.
What Affects The Prices of a Man and Van?
While there are many here are quite a few factors that go into influencing how much a man and van service would cost. Here are some of the most common factors:
1. Length of the Job

Some man and van companies make use of hourly rates as one of the factors to determine the overall cost of moving house. That means it will all boil down to the amount of furniture and belongings you have, as it will be directly proportional to how long the move will take.
Meanwhile, man and van service providers may also factor in time to the overall cost via fixed prices that would cover your move from start to finish. That means you will either be charged a half-day rate or a full day rate.
2. Size of Van

However, even though costs can add up the longer a move takes, time is not the only factor that could affect the overall moving cost. The type or size of the vehicle you require will also affect the said costs.
That means the smaller the van is, the more affordable it will be. It's important, however, to choose a van that will fit all of your items instead of forcing everything in a small vehicle. The chances of your damage getting broken exponentially increase during transit.
3. Distance Travelled

As some removal or moving jobs require lengthier travels, the distance between Point A to Point B will also play a part in how much your move will cost. The farther the distance is, the more fuel you will have to consume.
Naturally, long-distance removals will be costlier than local trips and removals with shorter distances. So, if you are moving to a location that is quite distant, be prepared to shell out a bit more money.
4. The Complexity of Your Move

No two house removals are ever the same because of the layout of your home and your building, the amount of furniture you have, the size of your furniture and the type of items that need to be moved.
Multiple flights of stairs, narrow hallways, distant parking spots, awkwardly-shaped furniture, and the presence of valuable art all play a factor in how difficult and complex each move is going to be. The harder it is to complete your move, the price increases.
5. Additional Services
Lastly, if you are springing for packing and unpacking services, an extra helper, additional transit insurance, or taking a route that requires your man with a van to spend for toll fees, then you will definitely have to shoulder an extra charge.
Man and Van Price List
Here is a sample price list of man and van services based on the factors listed above

1. Hourly Rates: (minimum of 2 hours work)
Man and a Van – £30 – £95/hour (depending on van size)
Men and a Van – £50 – £105/hour (depending on van size)
Men and a Van – £65 – £120/hour (depending on van size)

2. Half-Day Rate (maximum of 4 hours work
£149 – £255 (depending on van size and number of extra helpers)

3. Full-Day Rate (maximum of 8 hours work)
£279 – £469 (depending on van size and number of extra helpers)

Note: Other factors such as complexity of your move, distance travelled and other charges will be computed on top of the estimated rates above. Coordinate with your man and van company for the specifics.
How Do You Get Cheaper Man and Van Quotes?
The truth is, the factors mentioned above will mostly determine just how much your move will cost. So, to get these costs down, you may want to opt-out of some additional services or get a head start on the packing to save up on the hourly rates.
The best way to get a man with a van for a lower cost, though, is by getting a service quotation from several man and van service providers. From there, you can easily compare the man and van quotes you receive, and choose which of them can provide you with cheaper services and better deals.
If you think you're ready to hire a man and van, here are some tips you may find useful. Meanwhile, if you are anticipating a much bigger move and would be needing a larger vehicle and more help, a removals company may be better suited for you.
Compare Removal Companies Quotes
Get quotes quickly and easily from a removals near you.