Self-Drive Vans 101: Hiring a Van for a Day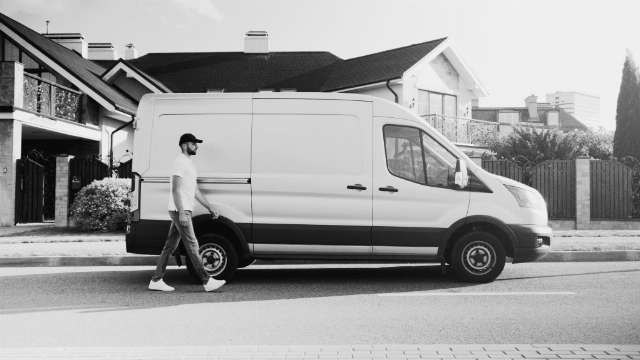 With the ease of hiring vans online, more and more people go for this option, whether it's for house removal or a delivery job.
If you've never hired a van before, you might be stumped and don't know where to start. What type of van should you hire? Are you even qualified to drive a van? We're sure you have several questions but no worries because WhatStorage prepared a guide for you.
How Much Will A One-day Van Hire Cost?
Before you start looking for a van rental, it's essential to have an idea on the size that you need. Here are the things that you have to consider:
1. Amount of stuff you have to move
2. Size of the largest object you have to fit in the van
These factors will dictate the size and price of the van you need to hire.
From the smaller vans like the VW Caddy to larger Luton vans, self-drive vans vary in size. If you have lots of huge items and want to avoid multiple trips, it's best to rent large vans. The 7.5-tonne Luton is one of the largest options in, and not everyone can drive it. You need to have a C1 driver's license, and renting it can be pretty expensive.
For large and bulky items, we recommend you to get a van with a built-in tailgate lift. This is a platform that lowers to the ground and can be raised to the vehicle's load floor. Van rental services can show you how to use it to avoid loading accidents.
For some idea on the capacity of each van size, here's WhatStorage's Van Size Guide.
A van for hire is significantly cheaper than a full house removal. The rates depend on the van capacity, hourly rate, and location. The base price may include a minimum charge for 2 hours and increases according to their hourly rate. It varies between van hire companies, and others may try to rate it according to time windows.
Some give customers a fixed price for long-distance relocations. In any arrangement, they usually charge a late fee when the van is not returned within the agreed time.
What Driving License Do I Need?

To hire a regular self-drive van that weighs under 3.5 tonnes, you will need to present a standard UK driving license. Some van hire services only have manual transmissions, so it would be best if your license is not restricted to automatic vehicles.
For a large van like the Ford Transit Luton, van hire companies may require an age limit. In some cases, people under 25 years old are not allowed to drive large vehicles.
You will also be required to show a printed or digital copy of your License Summary from the government website.
Usually valid for 30 days, this will include driving endorsements such as speeding offences. All you have to do is go to the government website and prepare your driving license number, your National Insurance number, and the postcode on your license.
Does A Rental Van Come With Insurance?
If you're going to rent a van, expect an insurance policy included in the rates. Most rentals also come with a Collision Damage Waiver policy, which limits liability to the amount of excess, in the event of an accident or damage. Rental companies usually apply an excess of up to £1,000 when you hire a van, but this may be higher if you insure more than one driver. Some policies won't include the contents inside the truck, so make sure you understand the terms and conditions of the van hire company.
Do I Have To Return The Van With A Full Tank?
A lot of van rental services run a full-to-full fuel policy. Upon collection during the hire period, the van will have a full tank and upon return, should be filled with fuel as well. Other companies will ask you to pay a refuelling service charge instead.
Are There Other Charges I Should Prepare For?
If you are driving in London, you may need to pay the Congestion Charge either online or by phone. The easiest way is to set up AutoPay. You will be billed automatically for the days of travel. If your vehicle doesn't meet the Ultra Low Emission Zone (ULEZ) standards, you will also be charged.
Safety Tips
1. Before you drive away in your hired van, don't forget to check it inside and out for any damage, and check the fuel level. Also, check what kind of fuel the van takes and ask the company what you should do in the event of an accident or breakdown.
2. When it comes to loading, spread out the weight evenly and load the largest items first. You can slide fragile items like mirrors between mattresses as protection. Maximise the available space between chairs and other pieces of furniture. Ideally, there should be zero movements at the back once you start driving. You can check out WhatStorage's guides on packing fragile items like mirrors and kitchen gadgets.
3. Always remember, vans for hire may be simple to drive like your regular car, but they might be bigger than any car you've driven before. Make sure to slow down and give it extra care.
Need Man And Van Services?

If driving on your own might be a bit stressful for you, you can go check out Man and Van services instead and have someone assist you. With WhatStorage, it's easy to find Man and Van companies and get competitive quotes from them.
Aside from house and office relocations, a man and van service can help you with large item deliveries, piano removals, furniture removals, and many more.
Take the time to compare each company to find the best mover for you! To make sure you're getting the best quotes possible, here is a guide on How Man and Van Prices Are Computed.
Compare Removal Companies Quotes
Get quotes quickly and easily from a removals near you.