Man and Van: Alternative Courier Service Option for Large Items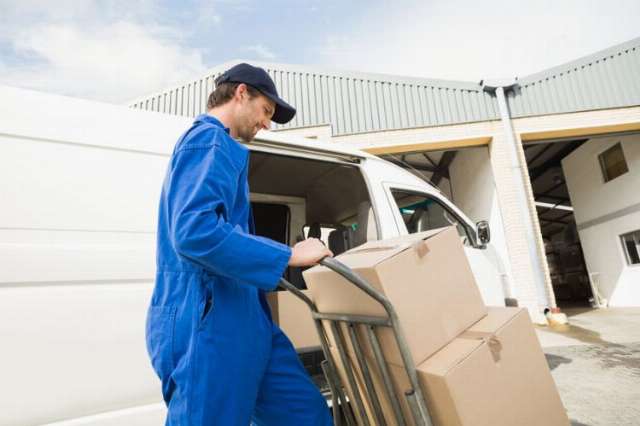 When you're moving house on a budget, hiring a man and van service in your area is always the best option possible. Not only are they affordable, but they provide you with the stress-free moving experience you always long for when you're moving.
A man with a van, just like a removals company, can help you carry, load, transport, and unload your belongings, including fragile items, bulky items, and heavy items, into your new home or office. However, aside from being a reliable option for small house removals jobs, a man and van service has quite a few other uses. These include:
– Single Item Collection and Delivery
– Parcel Delivery / Courier Service
– Courier Services Large Items / Large Parcel Delivery Service
The last one, in particular, is something that not many are aware of. However, using a man and van for its large item courier service is actually an ideal way of delivering and shipping any large item and other goods.
Compare Removal Companies Quotes
Get quotes quickly and easily from a removals near you.
Shipping for large items is often a pain for both the customers and the business owners. If you're the business owner, you will find that handling large items is not easy, as it would cost you twice as much time and manpower to get the goods to your customers. Unfortunately for the customer, because of this, the cost of shipping such items would be the same as, or even more expensive than the item itself.
To make the job easier and to minimise these shipping costs, many have turned to courier services for the shipping and delivery of goods and large items. And if you're a small business, or simply purchasing or selling a large item through online selling portals like eBay, you can turn to a local man and van company. They can provide you with reliable courier services that are even cheaper than a major courier company.
Why Should I Use A Man and Van For My Large Parcel Delivery Needs?
They Are Affordable
When you don't have the means to pick up or deliver a large item or large parcel yourself, hiring a man and van to do the job for you is the cheapest way to get your large item from Point A to Point B.
That is because, like a small removal job, a man with a van will charge you based on the length of the job, the size of van you need, the distance between the pickup and destination points, and how many crew members you will need for the job. You can read up on the 5 factors that affect Man and Van costs.
Additionally, unlike a man with a van, most courier companies and mailing services also charge for volumetric weight, which means you will have to shell out more money the larger your item is.
Lastly, won't have to go to the courier company office to get the items shipped. Instead, your delivery cost will include parcel collection, which means you won't have to pay a few extra £s possibly spent on fuel and parking!
A Man and Van Has A Flexible Schedule
While a man and van company would still encourage you to book for their services in advance, most men with a van have pretty flexible schedules. That means if you need to make urgent deliveries and would need an express courier service, a man and van would be the best delivery option for you.
That is because, unlike big-name courier-only services, like DHL or UPS, which make multiple deliveries at a time, a man and van would only take one. Hence, your item will be delivered as quickly as possible. You won't have to pay extra for priority or express delivery fees just to get your large item on time.
Moreover, most courier services only make deliveries during office hours, and not during the weekend. However, most man and van services can accommodate your large parcel delivery needs even at night and during weekends.
That means you can easily schedule for the collection and delivery of your newly-sold or newly-purchased items in your free time! You don't have to take time off work to see off or receive your large parcel. What more could you ask for?
There Will Be Fewer Size Restrictions
Some courier-only companies are pretty flexible with the size of the items they can ship for you, but there are still quite a few hoops you have to go through to send your large item or heavy parcel. With a man and van, however, the process will be pretty straightforward.
A man with a van will happily deliver your item, as long as their luton van can accommodate it. Even if it doesn't, though, they'll probably be able to provide a larger van or recommend you to another man with a van who can accommodate your items.
You Item Will Be Handled With The Utmost Care
Because man and van service providers are in no rush to complete multiple deliveries within a given amount of time, they will make sure to handle your items with the best care possible. They are also skilled and equipped to make sure that your items are safe and secure in transit.
And if something does get damaged? They've got you covered!
Most man and van companies have transportation insurance for the items they handle, which means any damage to your large items will be somehow compensated.
Packing Your Item Will Be A Piece Of Cake!
Many man and van service providers are excellent packers! Depending on the services you avail of, a man with a van can also provide you with packing materials like boxes, bubble wrap, and packaging tape, which means you won't have to worry about purchasing an appropriately-sized box or getting one for free.
Some even offer free packing services, so you won't have to worry about screwing up the process of packing a large item!
Booking One Is Easy
There are hundreds, or even thousands, of man and van service providers in London alone, so think about just how many there are all across the UK! With those numbers, finding and booking one isn't as difficult or time-consuming as it seems.
You just have to make the booking online or give your prospective man and van a call. Moreover, if you use WhatStorage to find a man with a van, you'll be presented with up to five options that will surely provide you with the services you need.
Looking For A Man And Van?
If you've been convinced that a man and van is an excellent option for large parcel delivery, go and check out man and van services in your area now! Meanwhile, if you require more details on how to choose a man and van, check this out.
Compare Removal Companies Quotes
Get quotes quickly and easily from a removals near you.