The Ultimate Guide to Last Minute Moving: 6 Things You Shouldn't Forget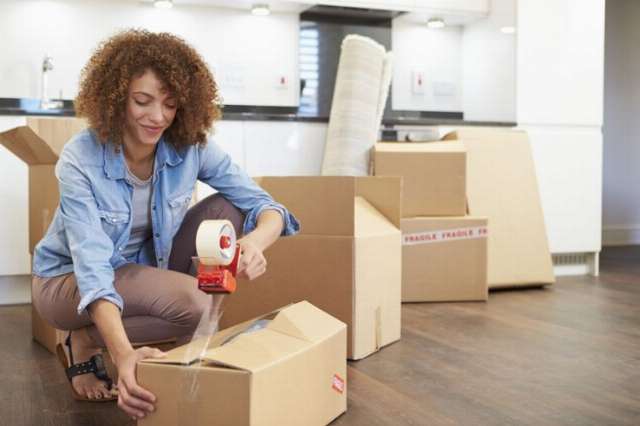 Everybody knows how hard moving can get. This is especially true if it has to be done on short notice. Whether it's a financial issue that made you sell your home and move out quickly, a limited-time job offer abroad or just procrastinating that left you with not enough time to carefully plan and pack, last-minute moving can be a horror if not done right.
Fortunately, we've compiled a list of items that people usually forget about when having to move promptly. This checklist will help you make sure you don't forget anything that might make your move even more difficult than it has to be.
Get Help
When it comes to moving, reliable help can make all the difference. Whether it's from good friends or professional moving companies, getting help packing your stuff, transporting, and organizing everything will make this experience much less tiring.
That is why you shouldn't wait for the last minute to seek assistance. Make sure you start looking for a moving company, hiring furniture movers, or hitting up friends to help you pack at least a month before the move. This will give you much more time to go apartment hunting and settle all other affairs.
Schedule a Moving Service
As soon as you know that you are moving, make sure to call a Removals or Man and Van company and schedule the date. If you're dealing with a last-minute move, you might have to call several companies before you find an adequate one that meets your needs.
Make sure to have the movers over so they can give you a quote. You need to make sure you've found a good removalist company at least a week before the move.
Give the Notice
Moving takes a huge toll on us, so even the most organized tend to get confused in all the chaos. But don't let all the mess make you forget about one important thing you need to do: make sure you let your roommates or landlord know you will be moving.
In either case, they will need to look for a new tenant as fast as they can. Make sure you inspect your contract to see if and how you can terminate your lease, as they often include the numbers of days of notice you need to give.
Find a New Home for Your Plants
If you don't plan on taking your plants to your new home, you need to make sure you find them a new home. Ask your neighbours or your family to take in those plants they always admired.
If you plan on taking your plants with you, make sure to protect the pots from breaking. If you're moving to a different state, make sure there are no regulations preventing you from importing some of your plants.
Clean the Old Home
You might be in a hurry, but giving your home at least a surface cleaning can be beneficial for several reasons. First and foremost, cleaning will give you a chance to see if you've left something behind. Second, it's common courtesy. Make sure to fix any paint issues whilst cleaning, either wipe that red wine mark off the wall or give it a quick paint.
Make sure to check the washer, dishwasher, and fridge to make sure nothing is left behind. If you're renting a place, cleaning will also help you see if everything is in order so you can have your deposit back as soon as you can. It will come in handy during the move.
Floors are one of the first things people look at when assessing home cleanliness, specially if you are moving out of a unit with carpet floor. You may be tempted to save a couple of pounds by cleaning the carpets yourself but a trained technician is always the best route – do not think it twice and hire a professional carpet cleaner.
Don't forget your Windows, they require cleaning as well, If you are unable to do this yourself, I recommend hiring a commercial window cleaning company.
If you don't have the time to handle this chore, consider hiring a reliable cleaning service to help out, as they specialize in quick cleanups and last-minute move-out assistance.
Give the Keys Back
If you are renting the apartment, there's one last thing you need to remember which is to give the keys back to your landlord. The same goes if you live with roommates, as they will likely need the keys. Once this is done, you can breathe easy and start a new chapter in your life. Check out these list of top 10 things you should find after relocating for a fresh start at your new place.
Compare Removal Companies Quotes
Get quotes quickly and easily from a removals near you.